Post by Kirsten on Nov 14, 2010 17:31:30 GMT -5
Thanks to the usual match-writers and those who sent in skits etc. Enjoy

--------
Oblivion opens up without the usual theatrics, no pyro, theme, nothing. It starts off with the Highlight Reel set up inside the ring, with both Christian and Jericho standing in the middle of the ring, waiting for the crowd to die down a bit, before Jericho raises his mic up to speak.
"Ladies and Gentlemen, children of all Ages, men and women alike, and those of you who are both, Jerichoholics, Peepulation, Welcome, to the debut, of the Highlight Reel!"
Jericho pulls the mic away from his lips and looks out into the crowd at their reaction, a wide smile reaches his face, but soon fades as he stands straight, looking at Christian who then begins to speak.
"You know, Chris, we've been how do you say, awfully quiet the past two weeks since Dark Harvest, and I think the least we can do is explain ourselves, since you know, people think I'm all heart broken with the events."
"That's a great idea, but last I checked, we have a point to get to, soooo...."
"No, no no, wait, see, it's like this, we said what we were gonna do, we won our match at Dark Harvest, but what happened afterwards, it was like Pre Ejaculation, you know? Weeks ago people cared what Maryse's choice was, but at the PPV, who cared but her? I'd take $10,000 over her."
Christian's Jaw drops sarcastically as he gasps pointing to the brief case on the Highlight Reel chair.
"Oh look! We did. See that segway there? Who's the best in the world at what they do now, huh?"
"...anyway.."
Jericho shakes his head and lets out a sigh, before grabbing the case and looking at it, as he speaks.
"Now that you mention it, this money is the reason we're even out here. See? We coulda bought Christian enough ass-cream to last him a good year or two, but no, we're gonna be smart with this money.
Around here, in UFWA, there's a pecking order, who gets their shot next? The way we see it, we've beaten Ego-Trip, and Royal Anarchy lost their match, and we don't even know who Team Epic is, I thought that was us. So let's cut right to the chase, our guests, the UFWA Tag Team Champions, the greatest Tag Team in the history of pro wrestling right now, Alex Shelly, and Chris Sabin, The Motor! City! Machine Guns!"
On cue, the current reigning Tag Team Champions, the Motor City Machine Guns made their way onto the stage, their championships around their waists. They walked down to the ring to a chorus of cheers as usual. As they entered the ring, their music died down and they stood in front of Jericho and Christian, microphones in hand.
Chris Sabin:
First of all, thanks for having us out here...
He said as a start. Soon speaking up, before Sabin can get more words out, Jericho speaks up.
"You're very welcome, in fact, you're more than welcome, see, let's go ahead and get the cheesyness out of the way right now. Myself and Christian, believe it or not, we have tons of respect for you guys, we really do. Dating all the way back to the opening of this place, it was you guys that beat us. I think the respect was earned there, but--"

Jericho paused for a second and looked into the crowed for a moment, smiling and nodding to himself, listening to the up roar of guns chants flying through. Sabin and Shelley nodded too, pleased with the reaction they were receiving.
Alex Shelley:
Well, we appreciate that guys, we really do. And believe it or not, we too have a mass amount of respect for the two of you. We actually believe that you're good people, good athletes... I mean, perhaps the majority of people believed that Ego Trip would come out on top at Dark Harvest but here you are now, that incredible victory and $10,000 for it.
Chris Sabin:
You guys are good, there's no denying that. Plus, you don't bitch about losses like other people do. That's something to be proud of.
They said, as their cheesy part they felt needed to be thrown out there. With that, Jericho and Christian both grinned proudly and accepted the compliments, but soon their expressions turned more serious.
"Look, Alex, Chris, just gonna cut straight to the point here. Peeps are expecting this oh so great, laugh out loud highlight reel, but we're being flat out serious here. You raised a great point, we did come out over Ego-Trip sunday, and we do have 10,000 to show for it. And of all the things we coulda bought with the money. We coulda got Jericho vocals classes so he can sing better..ish, we could have got Maryse replica blow up dolls..."
"We could buy Shelley some more paint for his other eye even. But we have a proposition for you guys..."
Instead of getting pissed at that comment, Shelley just nodded, chuckling slightly.
Alex Shelley:
Alright... well, what have you guys got in mind?
Jericho nodded to the case of money and started to speak once more.
"We wanna buy a series with you guys. We don't want one match, we don't want two, three, no. We want a series. Everyone seems to think we're out for your gold, take the gold out of the picture here. It's real simple."
Jericho walks over to the case and pics it up off the chair and hands it to Christian, who just looks on as Jericho goes on.
"Not a best of 3 or anything. You two and us two all the way up to the next Pay Per View. Our first match starts off as a regular tag team match. Winner of that match chooses the stipulation for the next one. W's and L's are irrelevant up until the Pay Per View, where if you win, you're $10,000 richer, and if we win, well..."
Christian tosses the case to the middle of the ring right between the four of them.
"There's the pot guys...your move"
Both Chris Sabin and Alex Shelley looked at one another, then down to the case in the center of the ring. They remained silent for a moment but as they looked back up, they seemed to have an answer ready.
Chris Sabin:
Well as far as we're concerned, you are probably... in fact, no... you ARE the best team out there at the moment aside from us. So of course, this only makes sense. Titles
may
be irrelevant at this point...
He said as he looked to Shelley before both unstrapped the championship belts around their waists.
Chris Sabin:
...but you can consider them to be on the line too, anyway. Afterall, we'll have to defend them again one day, it may as well be against you.
Once again, the Guns looked at one another, nodding as if to show that they were in agreement.
Alex Shelley:
You guys have most certainitely got yourselves a deal.
Both Christian and Jericho stare down at the "Pot" and a soft but assuring smile reach their faces as they begin to nod. The both look at one another, then at the Guns tossing the mic aside, and both extending their hands out to Guns. The Guns also had their attention focused on what was at stake but soon, they reached out and shook the hands of Christian and Jericho to seal the deal.
--------
Triple Threat Match: "Everybody's Favourite Girlfriend" Jessie McKay (accompanied by: Gail Kim) vs. "Pride of Tennessee" Jacqueline vs. Nicole Franceschi
[/b][/u]
All three competitors circle one another. Jacqueline is first to make a move, catching Jessie with a right hand, before dishing out the same fate to Nicole. Jacqueline then takes Jessie back with an Elbow smash. Jessie leans back on the ropes but is greeted with a Spinning heel kick, which sends Jessie tumbling through the ropes, to the outside. Meanwhile, Jackie gets caught with a quick Crucifix Head Scissor. Jackie gets sent flying across the ring before she immediately springs back up to her feet. Nicole pushes her into the corner before following up with a Handspring Splash. Nicole uses Jackie's hair to toss her down into the center of the ring before going for the cover. Jacqueline manages to kick out at 2.
Jacqueline rolls to the outside as Nicole rises to her feet. Nicole is then met with a Hair-Pull Snapmare, leaving her out in the center of the ring. Gail Kim continues to cheer on Jessie as she connects with an impressive Springboard Moonsault. Jessie stays on her for the cover but Nicole manages to kick out. As Jessie brings her back up to her feet, she rocks her back with an uppercut. She goes to Irish Whips her out of the corner but Nicole reverses and sends Jessie into the corner instead. As Nicole runs towards her, Jessie gets a boot up and kicks Nicole in the chest. Nicole stumbles backwards, allowing Jessie to connect with a rope-aided Hurricanrana.
"Good Ol' JR" Jim Ross:
You've got to hand it to all three competitors here tonight, they're really giving it their all.
Jessie covers Nicole but she kicks out in time. As soon as Jessie returns to her feet, Jacqueline takes her down with a Tornado DDT. With Jessie laid out in the center of the ring, Jacqueline goes in for the kill, wrapping her arms around Jessie's waist to bring her up to her feet. She prepares to hit a Bridging German Suplex, but Nicole returns by executing an impressive Somersault Enzuigiri to Jackie. Jessie crashes back to the mat as Jacqueline doubles over in pain. With Jacqueline leant forward, Nicole runs the ropes and quickly connects with a Crushcrushcrush (Cartwheel Bomb). She keeps Jacqueline planted against the mat in order to pin her and pick up the victory.
--------
Triple Threat Match: Eve Torres vs. Syren vs. Laura Jackson
Special Guest Timekeeper: "Sexiest of the Sexy" Maryse
[/b][/u]
The bell rings to start the match off, the three women circling the ring together, looking to their two counter parts across the ring on the sides of them, focusing - for the moment being. Laura and Eve charge across the ring to Syren, trying to ground her, however both fail as Syren drops to the mat under both of them, Eve going over the ropes, Laura between them, both to the outside. Syren raises her arms, nodding with a smirk of confidence, Maryse quickly moving as the referee begins the count-out, quickly pulling the two to their feet and directing them to the ring.
Doing as instructed, both Laura and Eve enter the ring, once again going for Syren, who ducks, spearing Eve to the floor, causing to her roll on the canvass, holding her stomach, however as she raises to her feet, Laura charges in with a clothesline to the back of her head, planting her on her face. Going for the cover, Eve gets up, shoving Laura off, going for the cover herself. Being dragged off by the hair, Eve stands up, beginning to argue with Laura in the centre of the ring.
The two shout for a while, before Eve slapping Laura across the face - hard. Laura stumbles, holding her face as she crashes and against the turnbuckle, however the attack is followed up as Eve runs in, double knees behind Laura, causing her to fall to her knees, face against the corner pad, holding her back, arching up a little. Even backs up, getting ready to charge back in, however Syren, having risen to her feet, shifts up behind her, pulling Eve to the mat with a fierce mat slam. She turns, seeing Laura begin to stand, grabbing her and driving knees to her back, leaning back, a painful lungblower leaving Laura on her stomach as she bounces off, cheek on the mat.
The referee begins to check her condition, distracted long enough as Maryse slides into the ring behind Syren, turning her around and smacking her with a painful Snap DDT, rolling out the ring as Eve spots the opening, diving over Syren and pinning, the ref turning to spot it, slapping the mat and counting it out, one, two, three.
Maryse begins up the ramp, laughing and pointing into the ring, Syren sitting up, staring out and up, a growl on her face, furious with the outcome.
--------
Terri Runnels' theme hit as she made her way down to the ring, with the crowd cheering her on. She blows kisses to the fans as well as hitting hands with a few of them in the front rows. As she enters the ring, she leans over the top rope in her signature way, generating even more cheering from the crowd.
Jerry "The King" Lawler:
Look, JR, it's our beloved Oblivion Co-GM, Terri Runnels! We haven't seen her since Dark Harvest so it's good to see her out here tonight.
Terri then reaches out of the ring to be handed a microphone. As she strolls back over to the center of the ring, she begins.
Terri Runnels
- "Hello ladies and gentlemen! It's great to be back here on Oblivion!"
After another huge pop from the crowd, Terri went on.
Terri Runnels
- "Last you saw me, I was acting referee in the number one contender match at Dark Harvest. It may have been a slightly controversial ending to the match but shouldn't we all think this is for the best? I mean, now, we have two number one contenders... the wonderful Gail Kim and of course, the always brilliant Debra. Two of our most impressive female athletes on the roster now have an incredible opportunity and of course, they both deserve it."
Again, the crowd cheered in agreement with Terri.
Terri Runnels
- "And that brings me onto my next point. I would like you all to welcome a very special guest indeed. She is one of the women I just mentioned and she's a close friend of mine, she is "Puppy Queen" Debra!"
Jerry "The King" Lawler:
What?! First our lovely GM Terri Runnels and now the "Puppies"?! Oh I love my job JR! (whistles)
Debra's theme tune hits and the crowd reacts with a decent sized pop for the "Puppy Queen" as she walks confidently down to the ring wearing a trademark business suit, trying her best to ignore the "We Want Puppies!" chants that were already starting up all over the arena. Terri Runnels held up one of the ropes to allow Debra to get into the ring and then she took in the cheers of the fans, waving and smiling to them almost coming over slightly blushed from the responce she was getting from the sell out crowd at tonights show.
The GM and Debra share a quick hug and polite kiss on each cheek, showing thier new found unity and perhaps confirming what most now knew, that there was an alliance of sorts between the two but with a match against Gail Kim to come later on in the night, clearly there were some words to say.
Debra: Hey ya'll! (cheers) I thank you for the warm welcome, its always a pleasure to come out before you great fans but tonight in my eyes... is all about business! Whatever you say about the events of Dark Harvest, our GM only did what she thought was right for business and when you read the match card for the next pay per view and it includes... the divas champion Angelina Love defending against Gail Kim & yours truely... it gives you a match up that I'm sure all of you will tune in to see... what I believe will be the greatest night of my in ring career... when I become the UFWA Divas Champion! (mostly cheers and a few boos)
However, as everyone will surely know, talk is one thing but actions are a entierly different matter! People have said a lot since they saw my web video and furthur comments since the "Beautiful People" did thier piece a few nights ago. The word that is popping up over and over again is one that is highly important in this industry and that word? Its something that I rightly earnt as a manager for all my great successes but one that I am yet to fully achieve with my peers as a wrestler... respect. I don't need to tell you why this is... you only need to see what I did for most of my career prior to the last year that has gone and is that fair on me? Absolutly! Until I win a title, until I have a belt wrapped around this sultry waist... I will not be accepted as a wrestler around here but look in my eyes... I want this... its why I'm here... its my ambition... and thats why I challenged Gail Kim to a match later this evening... because I won't win this belt the easy way... it will not be handed to me because I look great in victoria secrets... no!
So to our Divas Champion I say... what?
"Good Ol' JR" Jim Ross: Santino Marella? What on earth is he doing here? He is not got a contract to work in UFWA!
Jerry "The King" Lawler:
Well I never saw this coming but... I haven't a clue JR but the two women standing in the ring were probably never expecting him to show up here live on Oblivion! Shouldn't he be working somewhere else tonight?! (laughs) Maybe he likes Puppies?
Santino gets a mixture of cheers and boos as he walks down in his usual overconfident manner as the two UFWA Divas look on in disbelief but they politely smile as he gets into the ring and poses in a goofy way. He asks for the microphone from Debra which she kindly passes over to him.
Santino: I ama sorry ladies but... I think the fans of UFWA wanta heara from biga talente. In case you don't know, I am Santino Marella... the fierecesta warrior in all of wrestling! (folds an arm to show off his muscles) and why ama I here? I am here to dominata, I am here to conquer... the world is my oyster and I will have my pasta carbonara in full... whena I win it all and become the Heavyweighta champino of the World! However as I'm sure Miss Beri Roonels knows... I don't hava contract with Ultimata Future at this time and all I wanta know is... why has sucha a big talenta as Santino Marella never been offared a contract?! The fans don't have much going on in thier live... (boos) but don't they deserve a bit of hapiness? They can go home tonight to thier cheap apartment happy to tell thier children... I was there when Santino Marella made his debut in UFAFA!
I mean you giva out contracts to losairs like The Rock, wasta spaceta like Jimay Jacobson and blonde bimbosta like a Debrorah here (Debra's expression turns cold at Santino) but Santino? Nothing! It is a disgrace big that I dont get what a champino like Santino Marella deserves so much! I'll do whatever you wanta me to do to get a work here... I don't needa proof that I havea what it takes to be numero uno but... maybe if I show De-bra a few moves to add to her slapa and stripa moves that she is mucho good at... it will show you General Roonels that I ama teamplayer as well... but I have to be honest... this will be a hard work... her breasts so big but her brain... so small. (the crowd goes OHHH! as Debra walks over having been insulted in this way) You wanted to say something? Hurry upa... the people want to hear more from thier Champino!
Debra: Santino... honey... my name is Debra and I thought it was kinda rude when you interupted me but we'll get to that. So you think your a Champino huh? Well I gotta say, you have impressed me in those five minutes you were talking, I can see why all the women out there love you so much (rolls her eyes as Santino smirks thinking she is being serious) but in front of all these fine people, could you show me a few of those moves you were talking about? For lil' ole me hun? I could really use the advice from such a huge talent as yourself, I'll make it worth your while Santino... (she looks at him with a seductive smile and Santino responds by giving her another confident smirk and flexing of the shoulders)
Santino: Well sinca you askeda so polite... I'll show you a few moves that your small head might be able to learn... but never MASTA! Hit my musicial numba! (he procedes to embarrisngly throw himself around the ring doing punches, kicks and stretches while Debra and Terri Runnels struggle to keep a straight face. Santino roars and finishes with the Cobra to fits of laughter from the audience) YES! THAT IS POWA!
"Good Ol' JR" Jim Ross: I hope everyone put the children to bed! What in sams hell was that?!
Jerry "The King" Lawler:
I've never seen such talent in a wrestling ring JR! I think the GM should sign him up before the other brand gets him!
"Good Ol' JR" Jim Ross: Are you being serious? You telling me the likes of The Rock should be afraid of this?!
Debra: Wow Santino... that was... unbelievable... I've been doing this whole wrestling thing totally wrong. What you have shown me has opened my eyes and... gosh... I can't... Santino hun... I find this so hard to admit because I get so shy but... I feel like (walking up to him and placing her hands on his chest) I'm really attracted to you. (Santino is still pumped up and he looks deep in her eyes) Fancy a coffee after the show? I mean... if you have the time to spare from your busy schedule Mr Italian Stallion... (smiles)
Santino: You mighta have a small brain to go with those biga breasts but I would be very happy to show you a few more moves when the show is fin'. I have always been a selfless persona and helping others is what I do so greta! Don't thank me... you are welcome... help me get a contract and I'll train you to to open a can of ass whip so big... that even those biga "Pupaies" won't be able to match it!
Debra slowly takes her hands off Santinos chest, winking at him before she walks over to whisper something to the General Manager of Oblivion, Terri Runnels and they laugh a bit as they talk leaving Santino to wait patiently. Debra walks over with the microphone with a big smile on her face.
Debra: Well Santino, I just had a discussion with our GM and what she said was... (she throws a huge slap onto face of the "Champino" and he staggers around holding his face. Debra grabs Santino and drives his face to the mat with her "Animal Welfare" finisher leaving him out cold in a highly embarrassing moment for Santino Marella. Debra grabs the microphone again after brushing her self down) Mr Marella, she'll think about it... oh and that was for insulting me in front of millions of tv viewers and thousands in attendance but what was I doing before I took an Italian pig and taught it a lesson? (laughs) I was saying something wasn't I? Oh yes... Gail Kim... respect or not... I will see you later in this ring and I'm giving 100% from the moment that bell rings! The "Puppy Queen" has been a contender for the Divas title before and she came so close but this time... things will be different, that is my belief!
Now I finally can finish so to our Divas Champion, Angelina Love... I wouldn't worry about your allies getting tag team gold... you should be worrying about me because you can insult me all you want, I am going to be in that match on merit and like it or not... you'll have to beat the dang hell out of me to beat lil' ole me because my determination makes up for any weaknesses I still have in the ring. This is my time to shine, no longer will I use my business savy to win titles for other people... its all about me and with such support as Terri Runnels is giving me... I'm going to be pretty confident of coming out on top! When I do... and that goes for you as well Santino... the pleasure will be ALL mine!
Debra's theme hits and she high fives GM Terri Runnels as they leave a broken Santino Marella in the ring. Both women raise each others hands aloft on the stage as the "Champino" finally comes to on the mat not wondering what the hell had just happened to him but none of the staff nearby can be bothered to help him out of the ring.
"Good Ol' JR" Jim Ross: That was interesting to say the least but I am liking the new found confidence we are seeing in Debra here tonight... it is surely the beggining of a fascinating build up between three talented women who will contest the Divas Championship at our next pay per view!
Jerry "The King" Lawler:
Come on! Somebody help Santino up! He didn't deserve that! The "Puppies" should be put in the pound until next week for such actions!
"Good Ol' JR" Jim Ross: In any event, Santino will have to do a lot more begging and grovelling to get a contract in UFWA but thats another story... our next match up will certainly not be about comedy... The Straight Edge Society go to war against The Ego Trip and its next...LIVE!
--------
6 Person Tag Match: Ego Trip (John Morrison/Genesis/Maryse) (accompanied by: "Princess A" Akasha Monroe) vs. Straight Edge Society (CM Punk/AJ Styles/Rain)
[/b][/u]
The match kicks off with AJ and Morrison in the ring together, both going for a kick, clashing legs, stumbling back against the ropes. Both their sides assure them to try again, the same reaction - leg clashing kicks sending the two stumbling back onto their own ropes. The two stare each other down for a moment before charging. AJ ducks an oncoming kick from Morrison, baseball sliding the mat as John turns around, only to be clipped with a hard elbow to the back of the head, staggering forward to find himself being dropped by a dropkick from Styles. AJ darts to the far ropes, jumping up to springboard and moonsault, however Morrison rolls out the way, diving to pin in Genesis, wasting no time as he gets to work.
Getting himself out of the ring, Morrison watches as AJ rises and turns to be faced with a forceful clothesline, taking him to the mat. Pulling him back to his feet, Genesis focuses AJ on the power game - having the advantage, he lifts and slams him down with a powerslam, slowing the pace down to his favour, following it up with a sharp armbar. The Ego Trip side cheer on, trying to keep Genesis focused in his lock, however the SES call support to Styles, trying to work him into breaking it. Eventually, Genesis loses his grip while AJ fights out, getting quickly to his feet before throwing a backflip, catching Genesis with a perfect pele kick. Genesis collapses back into his corner as AJ dives, tagging in Rain, Maryse forces a tag to make herself legal.
The two instantly go for each other, grabbing the others hair, viciously pulling and dragging them around, screaming both in pain and anger at the other. The eventually break off, only to go right for one another once more, colliding and dropping to the floor, rolling around with the other on the canvas, pulling hair, slapping as much as possible, trying to gain any advantage possible - however both teams look for whatever advantage they can gain, pacing their corners, leaning on the ropes, calling to their active partner. Eventually, getting the top position, Maryse climbs off, turning to tag Morrison back in. Before she manages to leave, however, Maryse finds herself on the end of a skull crushing Rain Drop (Falling Reverse DDT), leaving Maryse to roll out like Morrison, holding her head, John helping her, checking her to be alright.
Genesis grins, just himself and Rain, however finds himself distracted as AJ moves close, leaning over the rope to slap him on the cheek. Genesis turns to go for Styles, however the ref gets there first, warning AJ for getting involved dispite not being the legal man. Ref distracted, Rain takes a swift kick, landing it perfectly between Genesis' legs, a nasty low blow, before pulling the ref over to witness her tag in of Punk, springboarding in with a decapitating clothesline.
Sensing blood in the water, Punk waits with a grin, running his hand through his hair, beard still grown out, he crouches down slightly, waiting for Gen to raise to his feet, connecting a slap, a second slap, spinning back chop, high head kick, sprawling Genesis as he ends up in the corner, leaning against the turnbuckle, finding himself to be on the quick recieving end of a shining wizard, followed by a nasty bulldog. Kneeling beside Genesis' body, Punk grins, rolling him over and going for a pin - one, two, kick out!
Kneeling straight back up, Punk runs his hands through his hair, for a moment, before grinning, getting to his feet once more, pulling Genesis with him, trying to lift him to his shoulders. However, able to get his wits about him, Genesis shoves Punk across the ring to a corner, charging in with a forearm to the back. Climbing so that he is sitting on the turnbuckle, Genesis drags Punk with him, beginning to set up for a top rope End Game. It doesn't last, however, as he finds himself distracted by Styles charging the apron, suddenly connecting with a hurricanrana on Morrison, sending him onto the outside floor. Running around the other side, Maryse distracted, Rain shoves underneath Maryse's legs, pulling her off and positioning, sitting Maryse on her shoulders before dropping right back, crashing her back first to the outside.
Enough time to get his wits together and Punk pushes off, punching Genesis on the side of the face before pulling him down over his shoulders, stepping out into the centre of the ring, a grin on his face as he shouts into the crowd. "I'm just better!" The second the final word was done, Punk pushed Genesis up and off, smashing his knee right on the forehead, causing him to collapse lifelessly on his back on the mat, laying over his body, the ref pinning, this time getting to the one, two, three, picking up the win for the Straight Edge Society.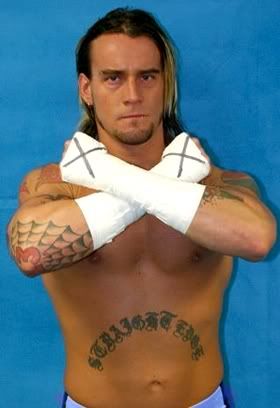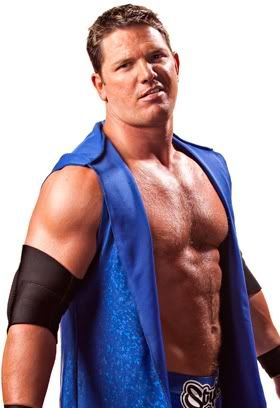 --------
Single Match: "Puppy Queen" Debra vs. Gail Kim (accompanied by: "Everybody's Favourite Girlfriend" Jessie McKay)
[/b][/u]
With Debra and Gail waiting for the sound of the opening bell, 'Toxic' by A Static Lullaby hit as Diva's Champion Angelina Love wondered onto the stage.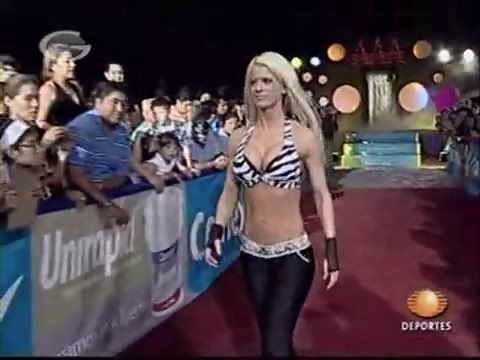 She didn't have her championship belt with her but she was dressed in a black and white modified referee attire. She strolled down to the ring, grabbing a microphone and stepping between the two as her music faded.
Angelina Love:
Ladies, ladies, before this match gets underway, let me just congratulate the two of you on becoming number one contenders for MY Diva's Championship back at Dark Harvest. Really, brilliant job and all that but if you two think you're good enough to hang with the best, then I want to see up close and personal what I'm going to be dealing with here. So ladies, you're looking at your special guest referee for the evening.
Angelina said as she dropped the mic down by her side momentarily in order to run a hand down her body.
Angelina Love:
So enjoy!
She tossed the mic out of the ring now as she called for the opening bell. Gail and Debra shake hands a sign of respect at the start of the match before they lock up. Gail pulls Debra into a side headlock but she pushes Gail off into the ropes. Gail, however, flies back towards her with a Springboard arm drag. Debra quickly springs back to her feet but finds herself drilled in the chest with a dropkick. Debra tumbles through the ropes but Gail is quick to fly at her with a Crossbody from on the ring apron as Jessie McKay cheers her mentor on.
"Good Ol' JR" Jim Ross:
What an incredible move by Gail Kim!
Jerry "The King" Lawler:
I gotta tell you, JR, it's incredible to see all three of these women out there tonight!
Angelina begins to count both of them out with a fast count but Gail soon stumbles to her feet, with Debra not too far behind her. The two eventually make it back into the ring. Gail drags Debra to her feet but Debra manages to hit her hands away from her as she strikes Gail with a hard shot. Gail stumbles backwards but Debra rushes forward and takes her down with a DDT. Debra rolls Gail onto her back before covering her. Angelina begins to make the count but Gail Kim kicks out.
Jerry "The King" Lawler:
And you can't deny that Angelina Love is actually doing a great job as referee tonight. She's calling this match fairly.!
By now, both women had stumbled back up to their feet. Gail runs forward with an attempt at the Eat Defeat (Inverted stomp facebreaker) but Debra manages to counter. She then takes Gail down with a quick chop-block to the back of her knee. As he knee buckles from underneath her, Gail crashes down to the mat, allowing Debra to drag her body to the corner. From here, Debra begins to choke Gail against the turnbuckles. After just standing by and watching the choke for a few moments, Angelina Love eventually decides to step in and force Debra back. Debra steps back but Gail Kim responds by taking Debra down with a Spear. She then raises her hand up to strike Debra but she inadvertently hits Angelina in the process. Angelina Love doesn't take too kindly to that as she returns to her feet, getting in the face of Gail Kim, who pleads her case.
"Good Ol' JR" Jim Ross:
So much for Angelina playing the fair referee, huh?
Angelina Love then launches an attack on Gail Kim, beating her down before Debra comes to her aid. Debra then gets a forearm shot to the face from Angelina. Eventually, Angelina plants Gail to the mat with the Lights Out (Lifting reverse STO) before taking Debra down with the same move. As Jessie McKay storms the ring, she receives a Botox Injection (Bicycle kick) from the Diva's Champion. With Gail, Debra and Jessie down in the center of the ring, Angelina climbs onto the turnbuckles and strikes a pose as Oblivion heads to commercial break.
--------
Backstage, we see "The Lovely" Lacey and Heavyweight Champion Jimmy Jacobs in their locker room in the middle of a conversation, when suddenly we see somebody enter the room; somebody who we are only shown the back of. Lacey and Jimmy look up at the person in question, who the camera soon pans around to see; a tattooed blonde woman.
Lacey:
Can we help you?

:
Yes Lacey, definitely!
Lacey:
Who are you? How do you know my na–
Lacey is suddenly cut off there by the evidently hyperactive and excitable woman.

:
Lacey, who doesn't know your name? And of course, Jimmy Jacobs too! I swear, you two are my heroes! What an honour this is to finally get to meet the two of you. I really am your biggest fan! I love you, you're both so incredible!
Lacey and Jimmy once again look at each other.
Jimmy:
As er, flattering as that is, I'm sure you can't be back here.

:
Oh, I know and I won't be here for long! And as I said, I'm your number one fan. You have both been so influential to me and I just wish... I wish I could be just like you. And now here I am, standing here with the two of you. Wow... words can't even explain who amazing it is to see the two of you here right now and to be speaking to you. Omigosh! This is a dream come true. I'll see you two later but oh my gawd, this has been incredible! Byee!
As the woman makes her hurried exit from the room, Lacey and Jimmy both look at each other with wide eyes and an expression of confusion as we head to commercial break.
--------
Battle Royal (Pin or Submission) Match (Last Man in ring wins): "A-Ri" Alex Riley vs. "The Inked-Up Extremist" Rex Howlett vs. UFWA Intercontinental Champion "Cowboy" James Storm (accompanied by "Pride of Tennessee" Jacqueline) vs. Samoa Joe
[/b][/u]
"Good Ol' JR" Jim Ross:
Folks it's time for more Friday Night Oblivion action and the men that are about to compete in a Battle Royal that is gonna be a slobberknocker for sure.
Jerry "The King" Lawler:
That's the truth, since the Intercontinental title has come into play it seems everyone is stepping their game up because they want that coveted prize.
"Good Ol' JR" Jim Ross:
Competing in this division sets you up for great things, throughout history most who have worn a title of this caliber have all gone on to be Heavyweight Champions at some point in their career.
Jerry "The King" Lawler:
That's the truth and tonight will be no exception these men are gonna put it all on the line for this one.
After everyone has completed their respective entrances, the stand in the four corners of the ring and the referee signals for the bell. The four men cautiously circle one another while sizing up the man next to and across from him. Young A-Ri is the first to make a move to show why he is a dominating force in this business and he chooses to go after the man that is known as Champion and leaps up in the air and throws an elbow to Storm's mouth. Rex wanted Storm to himself and he spins Riley around and grabs him in a headlock and punches him. Samoa Joe shows his experience and hangs back allowing the others to fight and tire themselves out. As Rex releases Riley from the headlock they are both taken down with a double clothesline from Storm. Storm turns to look at Joe who shrugs and the two form a temporary alliance as Storm picks up Rex and delivers a double underhook suplex while Joe picks up Riley and spins him into a Snap scoop powerslam followed into a crucifix armbar.
"Good Ol' JR" Jim Ross:
What sheer power from Samoa Joe there King.
Jerry "The King" Lawler:
I know he's been having his issues with Melissa lately but he's looking impressive up there right now.
"Good Ol' JR" Jim Ross:
Maybe a victory here will start their road to recovery.
The temporary alliance does not last long because a submission victory would mean a loss to Storm and he breaks the hold. Storm throws a hard knee shot to the side of Joe's head. Storm spies Rex rising and takes off running with a Spear in mind, however Rex knows what's coming and leapfrogs over the impact. Storm's momentum keeps him going and he grabs on to the ropes as he reaches them but falls victim to a Clothesline from the charging Rex Howlett. Riley is now on his feet and staring angrily at Joe and pulls him to his feet and begins throwing several hard chops until he backs him into the corner and delivers several turnbuckle chops to Joe. Joe grabs Riley and switches places with him and delivers several chops of his own. Joe yanks him out of the corner and takes him down with a Standing Clothesline. Rex grabs Storm and whips him into the turnbuckle and as he goes to take a step the ever diligent Jacqueline grabs his foot and stops his momentum. Rex glares at Jacqueline and reaches over the ropes at her but she moves and Rex finds himself tossed out of the ring by Storm. On the other side of the ring Joe has Riley in a cover but Riley's foot is under the bottom rope and the referee refuses to count.
"Good Ol' JR" Jim Ross:
Young Riley is coming into his own and that was a demonstration of him knowing his position in the ring and cleverly placing that foot under the bottom rope.
Jerry "The King" Lawler:
He may be full of himself but you have to admit that young man is good at what he does. Although I'm mad at him for forcing the lovely Stacy Keibler to stay backstage tonight.
Joe drags Riley away from the ropes and as he goes for another cover he finds himself pulled into a leverage pin that completely catches him off guard and it shows as the referee's hand slaps the mat for the third time eliminating him from this match. A shocked Joe slaps the mat as Riley stands up with a grin on his face and leans against the turnbuckle. Outside of the ring Jacqueline and Storm are doing a number on Rex kicking and stomping him repeatedly. It isn't until the entrance theme of the SES is played and they emerge and stand at the top of the ramp that the vicious assault stops. Punk, AJ Styles, and Rain stand tall at the top of the ramp with their arms folded across their chests and Storm tosses Rex back in the ring and slides in keeping a cautious eye on the members of the SES.
Jerry "The King" Lawler:
Nothing good is gonna come of this JR.
"Good Ol' JR" Jim Ross:
I'd be willing to bet a plate of some good ole Oklahoma Bar-B-Q that you are right King.
Storm bends over to lift Rex and Rex rakes his eyes and it is at this moment that Riley decides to capitalize on the situation and pulls Storm into a backbreaker. He stands up gloating and holds his arms up in the air until he is pulled into a schoolboy pin by Rex and finds himself being the next person eliminated from this contest. Riley rakes his hair in disbelief as he rolls out of the ring and kicks the ring skirt. Rex stands and is face to face with Storm and the two begin circling one another before locking horns. Storm shoves Rex backwards and spins him around and hits him with a Double knee backbreaker. As Rex bounces off Storm's knees, Jacqueline celebrates at ringside and orders Storm to finish Rex off. Rex digs deep and kips up to his feet and grabs Storm in a Armtrap Neckbreaker. Rex goes for the cover but Storm rolls through and grabs the tights and holds and gets the coveted final three count that eliminates Rex from the match. Storm celebrates with a beer after the match.
"Good Ol' JR" Jim Ross:
That's cheating King!
Jerry "The King" Lawler:
A win is a win JR, sneaky wins are even better. That just shows how much these men want to best one another.
"Good Ol' JR" Jim Ross:
Yeah well I don't like...uh oh King what's this...
The SES begin to make their way down the ramp with disapproving looks on their faces and they slide in the ring from separate angles. Storm looks around and finds himself surrounded and they swarm him and begin a vicious attack. The timekeeper rings the bell repeatedly to stop the attack but it is of no use.
"Good Ol' JR" Jim Ross:
Somebody get out here and stop this!
The SES are relentess in their attack and AJ Styles pulls Storm up to his feet as Rain grabs Jacqueline by the arms and hair and forces her to watch as Rex delivers his The Devil's Whisper (The Rock-Bottom). CM Punk applauds as they exit the ring and head up the ramp.
--------
Single Match: "The People's Champion" The Rock vs. Marcus Brett
[/b][/u]
The Rock immediately causes Marcus Brett to collapse to the mat following a powerful clothesline at the sound of the opening bell. The Rock then stays on him, dragging him back to his feet and rocking him with an uppercut. As Marcus stumbles back into the corner, The Rock whips him into the opposing corner. The Rock then makes a running start towards him but Marcus lifts himself up using the turnbuckles for support as he catches The Rock with a hurricanrana. With The Rock flying across the ring, he soon springs back to his feet but is met with a quick Enzuigiri from Marcus. Marcus stays on him for the cover but The Rock kicks out at 2. With both men back up, Marcus attempts to retain his momentum but The Rock manages to stop him in his tracks as he takes Marcus down to the mat with a Dragon Screw. The Rock presses Marcus' shoulders to the mat for a cover but he manages to power out before the count is made.
"Good Ol' JR" Jim Ross:
Yet another pinfall attempt there. Doesn't look like either of these men are willing to lose to the other tonight. This is definitely personal.
Jerry "The King" Lawler:
No doubt about it, JR. Neither of these men will give up easily against the other, that's for sure.
The Rock then brings Marcus back up, sending him into the ropes in order for him to gain speed before Rock takes him over with an explosive Overhead Belly to Belly Suplex. Marcus holds onto his lower back in pain but this just means that particular body part is left as a target for The Rock, who begins to kick away at Marcus' back repeatedly. The Rock then places a boot on the lower back of Marcus, pulling up on Marcus' arms with a modified submission hold, just to add further damage. The Rock soon breaks his own hold in order to connect with The People's Elbow. The Rock once again goes for the cover but Marcus rolls his shoulder up to kick out. After a back and forth few minutes, both begin chopping away at one another's chests.
Eventually, Marcus dodges a shot and pulls Rock onto his shoulders, dropping him with a quick F5. He follows up with a Springboard Moonsault. Before Marc can go for the cover, The Rock rolls outside the ring. This just leaves him as a target for Marcus Brett to hit as he flies out of the ring with a Suicide Dive, taking Rock down on the outside. As the referee begins to count both men out, Marcus Brett is first to make a move as he drags himself up and returns to his feet. Before he can slide back into the ring, The Rock clubs him in the back to continue to attempt to injure him. Marcus collapses back to the ground after screaming out in pain but The Rock just tosses him back into the ring. The Rock drops another elbow over the chest of Marcus before waiting for him to return to his feet. Slowly, Marcus stumbles to his feet and The Rock sets him up for The Rock Bottom.
Marcus manages to counter, however, and connect with the Marc Out (Spinning Unprettier) to The Rock. He then rolls him onto his back, hooking his leg and covering him. The Rock, however, refuses to lose as he manages to kick out. A shocked Marcus Brett pounds away on the mat in frustration before getting in the face of the referee. This allows The Rock to rise back to his feet and run forward to connect with The People's DDT (DDT followed by Kip-Up). As the crowd continue to cheer on The Rock, he looks to finish off Marcus Brett. Marcus drags himself to his feet using the ropes for assistance. He stumbles forward and as The Rock rushes forward with a clothesline attempt, Marcus dodges and manages to quickly go behind The Rock, pulling him into a small package. Marcus puts his feet on the ropes for added leverage, meaning that The Rock fails to kick out and Marcus Brett steals the victory.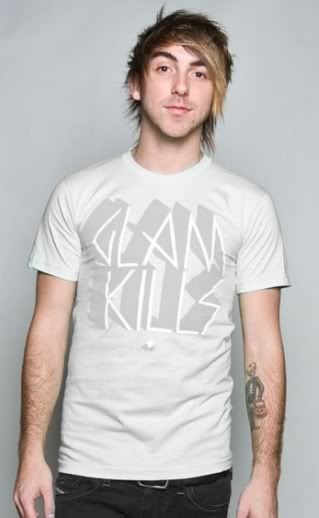 --------
Single Match: Tyler Black (accompanied by: Allison Wonderland) vs. Cheerleader Melissa
[/b][/u]
After a standard lock-up, Cheerleader Melissa backs Tyler Black against the ropes. Melissa chops him in the chest before attempting to strike him again. This time, Tyler dodges the shot and instead headbutts Melissa. As she falls backwards, Tyler connects with a Jumping corkscrew roundhouse kick. With Melissa down, Tyler connects with a Running shooting star press, staying on Melissa for the cover. Melissa powers out at 2 but as Allison cheers him on, Tyler Black continues to dominate. After managing to connect with a turnbuckle powerbomb, followed by a Superkick, Tyler drags Melissa into the center of the ring and goes for the cover again but only picks up another near fall.
"Good Ol' JR" Jim Ross:
Wow, what an incredible move by Tyler Black there. And yet somehow Melissa still kicked out!
Jerry "The King" Lawler:
That just goes to show how much she wants this victory, JR.
As both return to their feet, Tyler Black grabs Melissa by her hair, pulling her into a side headlock. Melissa drills him in the side with a punch to the ribs, causing Tyler to release her. Melissa then quickly connects with a Reverse STO. With Tyler staying down, Melissa begins to climb up one of the turnbuckles. Allison Wonderland makes her move by hopping onto the ring apron, attempting to shove Melissa off of the top. Melissa, however, manages to maintain her balance and push Allison away from her. Melissa is then able to successfully connect with a picture perfect Moonsault to Tyler. She stays on him again for the cover but Tyler puts his foot on the bottom rope, causing the referee to stop his count. Melissa manages to remain in control as she takes him over with an Overhead belly to belly.
Allison Wonderland hops onto the ring apron and begins to distract the referee. A furious Melissa takes these matters into her own hands as she runs forward and clocks Allison with a powerful clothesline that sends her crashing down to the ground with force. With the referee busy checking on the condition of Allison Wonderland on the outside, somebody from the crowd hops over the guard-rail and enters the ring. We soon see this to be none other than Samoa Joe. Joe crushes Melissa with a powerful lariat before lifting her up and planting her with the Muscle Buster. Joe rolls out of the ring quickly and hides down the side of the ring as Tyler Black takes advantage by pinning the downed Melissa in the center of the ring. Thanks to Samoa Joe's interference, Tyler Black is able to pick up the victory here tonight.
--------
Tag Match: The Beautiful People (Velvet Sky & Natalya, accompanied by: Diva's Champion Angelina Love) vs. No Remorse (Casey Cortez & Shelly Martinez)
Special Guest Commentators: UFWA Women's Tag Team Champions Hazee James (Daizee Haze/Mickie James)
[/b][/u]
Casey Cortez starts off with a Spinning Back Kick to Natalya Neidhart. As Nattie falls back against the ropes, Casey whips her into the opposing set of ropes. Casey quickly goes behind her and wraps her arms around her, looking for a Suplex but Natalya hits a back elbow. As Casey collapses to the mat, Natalya lifts her up quickly by both of her arms, taking her over with a Suplex of her own, in the form of a quick Snap Suplex. Natalya hooks the leg of Casey for the pin but Casey kicks out easily. As the two meet in the center of the ring again, Casey grabs Natalya by her hair, using it to slam her head into the corner turnbuckle multiple times. Casey tosses Nattie into the center of the ring and leaps off of the middle turnbuckle with an elbow drop. She covers Natalya again but only receives another near fall.
"Good Ol' JR" Jim Ross:
Looks like No Remorse are going to do whatever they can to win here tonight, King.
Jerry "The King" Lawler:
Can you blame them, JR? Both teams desperately want a win here tonight in order to get back in the title picture.
Daizee Haze:
Well good luck to them...
Mickie James:
Exactly. They're all going to have to step up if they want another shot.
Daizee Haze:
Don't get us wrong, they're two very good teams but as good as us? I don't think so.
Casey Cortez drags Natalya to her corner before tagging in Shelly Martinez. Shelly kicks away at Natalya, forcing her to fall into the corner. From here, Shelly places her foot on the throat of Natalya, using it to choke her. Shelly also grabs onto the top rope in order to gain further leverage. The referee soon forces Shelly to back off, which she does. Natalya drags herself up to her feet and manages to tag out to Velvet Sky. Velvet runs into the ring but is caught with a quick Tornado DDT. Shelly covers Velvet but she kicks out at 2. As they meet in the center of the ring again, Shelly begins to chop away at Velvet's chest, backing her into the corner. Shelly whips her into the opposite corner but as Shelly runs towards her again, Velvet connects with a quick Reverse bulldog. She rolls Shelly over, grabbing onto her wrists. From here, she performs multiple stomps on Shelly's chest, driving the back of her head into the mat. After Shelly tags out to Casey, both members of No Remorse attack Velvet. This leads to Natalya quickly coming to the aid of her partner.
Casey takes Natalya down with a Facecrusher before pulling Velvet into a Tiger Suplex Pin. She barely manages to kick out in time. As Natalya eventually makes it up to her feet, Casey and Shelly advance on her. Natalya boots Casey in the gut before taking Shelly down with a Backbreaker. As Natalya helps Velvet to her feet, Angelina Love hops onto the ring apron to distract Casey, allowing Velvet to take her down with a clothesline. Velvet then pulls Casey into the Beauty Mark (Double knee backbreaker), stabbing her in the back, before going for the cover. As Natalya takes Shelly down with a powerful shoulder thrust, Velvet Sky is able to cover Casey to pick up the victory for The Beautiful People.
As the Beautiful People celebrate their victory in the ring, Daizee Haze and Mickie James place down their headsets and look up at the team in the ring. The Beautiful People respond by running their hands around their waists, symbolozing that they're coming for the Women's Tag Team Championships. Hazee James look down at their tag titles with confidence before both teams go back to staring one another down.
--------
Main Event, Single Match: "The Lovely" Lacey (accompanied by: UFWA Heavyweight Champion Jimmy Jacobs) vs. The Mystery Person
If Lacey wins, the person will be unmasked in the ring.
[/b][/u]
The Mystery Person lunges forward with an immediate lariat that knocks Lacey off her feet. The Mystery Person then drags Lacey back up to her feet and whips her into the ropes. As the Mystery Person leans forward, Lacey stops herself and boots the person in the face. As the Mystery Person stumbles backwards, Lacey whips them into the ropes before taking them down with a drop-toe hold. The person snaps throat-first off of the middle rope, allowing Lacey to run forward and drive both her knees into their back. Lacey grabs the person by their head, using it to toss them back into the center of the ring. Lacey mounts the person, staying on them in order to lay into them with a series of rapid forearm shots. Eventually, as Lacey rises to her feet, she stalks the person, looking to end things early.
The Mystery Person, however, manages to quickly catch Lacey off-guard with a Leg Lariat. They then follow up by hitting a Springboard Moonsault. They stay on Lacey for the cover but she rolls her shoulder up to kick out. Lacey rolls out of the ring to recover, with Jimmy Jacobs offering her words of encouragement. Eventually, Lacey returns to the ring but gets kicked in the back up the knee upon standing up, meaning she ends up crashing back down. The person grabs Lacey by her hair, using that for momentum in hitting a quick Atomic Drop. Before Lacey can even fall, the person runs the ropes to gain enough speed to hit an impressive Crucifix Head Scissor. As Lacey flies across the ring, the Mystery Person launches themselves along the mat, hitting the body of Lacey with a baseball slide.
Jerry "The King" Lawler:
You've got to admit, JR, whoever it is under that mask, is one impressive athlete!
Lacey crashes to the outside, with Jimmy coming to her aid again. As he helps her back up to her feet, Lacey re-enters the ring but is met by a clothesline. Using the ropes as an aid to get back up to her feet, Lacey finds the Mystery Person making a running start towards her. Lacey lifts her feet up and boots the person in the face, causing them to stumble backwards. Lacey takes the opportunity to pull the Mystery Person into a roll-up, putting her feet on the ropes for added leverage. The Mystery Person fails to kick out before the three count, meaning that Lacey manages to steal the victory.
Lacey doesn't bother to celebrate that victory as she and Jimmy both surround the Mystery Person as they get back to their feet. As the Mystery Person holds up their hands and appears to plead for the two to back off, Jimmy Jacobs grabs the person by their arms, pulling them backwards as Lacey prepares to pull of their mask. As she does, the person is revealed to be none other than...
... the same blonde fan that the two had encountered earlier in the night. With everybody still unsure of who she is or what she was doing here tonight, the woman soon rolls out of the ring and is escorted backstage by several security guards. Lacey and Jimmy just look at each other as Lacey shouts after her 'Who the hell are you?' before the woman disappears backstage.
"Good Ol' JR" Jim Ross:
It's not often I agree with Lacey but she's right... who the hell is she?
Jerry "The King" Lawler:
I have no idea, JR. But one thing is certain, she knows how to make an impact. Plus, it never hurts to have more divas around here! Crazy as some may seem...
With that being said, Oblivion heads off the air tonight, still with people scratching their heads over what had transpired in tonight's main event.[/center]