Post by Samuel on Nov 19, 2010 2:16:28 GMT -5
Awesome work to everyone from match writers to the skits. The creativity flowing through everyone's veins simply leaves me speechless. Enjoy! ;D
--------------------------------
Run This Town begins blaring as the lights flash and the pyro explodes opening another Wednesday Night Wreck. The camera pans across the audience showing the fans that have come out tonight to see the Wreck Superstars and Divas do what they do best...Entertain.
Michael Cole:
Hello folks and welcome to another weekly episode of Wednesday Night Wreck. I'm Michael Cole alongside my broadcast colleague Tazz.
Tazz:
What a show we have lined up for you this week.
Michael Cole:
Last week had a lot of twists and turns and some would say Ivory lost control of the Wreck roster, she has promised that will not happen tonight. Do you think even she can guarantee something like that Tazz?
Tazz:
After last week...I mean I've known Ivory for a long time but...I dunno Cole...I dunno.
Michael Cole:
Well time will tell us, it's time to kick Wreck off with the re-debut of Randy Orton and he'll be taking on Ryan Payne.
Show Opener, Single Match: Randy Orton (Wreck re-debut) vs. Ryan Payne
[/size]
Michael Cole:
Tonight sees Randy Orton attempting to make a come-back on Wreck. Think he's got what it takes to stop Ryan Payne's current moment, Tazz?
Tazz:
Tough call, Cole. Payne has been showing exactly what he's made of but Orton has never been an easy opponent for anybody.
Michael Cole:
Well, there's no other way than to wait and see but it won't be long because this match starts right now!
As both competitors slowly begin to circle one another, Randy Orton is first to step forward and make a move. Upon begin to grapple with Ryan Payne, Randy Orton violently pulls him into a side headlock. He keeps the head of Ryan Payne in his hold, applying as much pressure as he possibly can. As seconds pass by, Ryan Payne is soon able to manouevre out of the hold, pushing Randy Orton away. As Orton's back collides with the ring ropes, he springs back off of them and finds himself running back towards Payne at high speed. Payne is able to wrap his arms around Orton in order to launch him overhead with a Over head Belly to Belly Suplex.
As Orton crashes to the mat, he writhes around in pain momentarily, clutching the lower part of his back in pain. Payne wonders forward, locking his arms around the head of Orton. From this position, Payne forces Orton to his feet. Payne then lifts Orton up, holding him vertically. After a rather lengthy delay, Orton is plunged to the mat with a Stalling Vertical Suplex. Orton once more finds himself on the receiving end of a pinfall attempt. However, he continues to find the strength to roll his shoulder up after a 2 count.
Michael Cole:
What an incredible display by both men, tonight, Tazz!
Tazz:
That's right, Cole, both men are aiming high in this company and whichever picks up the win here is starting that mission off in the best possible way!
Payne manages to keep the momentum in his favor as he begins a full body stomp, keeping Randy Orton from escaping. After one final powerful kick to the top of Orton's head, Payne steps back, watching patiently as Orton began to stumble back up to a vertical base. Payne warps his arms around Orton, looking to take him over with a Double Underhook Backbreaker. As he hooks his arms, Orton is able to stand back up fully, causing Payne to release him from his grip. Payne refuses to allow Orton to complete the 180° switch as he drops Orton to the mat with a short-arm clothesline.
Another full-body stomp comes about as Payne continues driving his boots all over the body or Orton. Eventually, Orton manages to roll closer to the ropes, urging the referee to force Ryan Payne off of his attack. As he does, Orton rolls out of the ring. Payne opts to follow him but Orton greets Payne with a flurry of forearm shots. Orton delivers a knife-edge chop to the chest of Payne as he's pressed against the ring apron. Orton returns to the ring, as does Payne and the two are left to meet with another lock-up. Orton manages to gain the upperhand for the first time in this match as he catches Payne with an Inverted Headlock Backbreaker. After the duo make it back up, Orton whips Payne into the ring ropes.
Payne changes this into his favor by reversing and causing Orton to fly into the ring ropes instead. Orton rebounds but before Ryan Payne can make a move, Orton uses his strength to stop Payne in his tracks following a shoulder block. Once again, an Irish Whip is executed. Payne collides with the ring ropes, causing him to fly forward and into the arms of Orton, who catches Ryan Payne with the RKO, smashing his face to the canvas with force. After shoving Payne by his shoulder to force him onto his back, Orton hooks Payne's leg in order to pick up the victory as the referee makes the 1... 2... 3.
--------------------------------
Tazz:
"Well at this time Cole I want to show you an interview I conducted with our UFWA X-Division Champion Patrick Heagerty Jr."
We fade to black and fastly up from black as the video shows Tazz sitting across across from Pat in the empty UFWA Wreck Arena on Monday Night. Tazz is wearing a black leather jacket, glasses, jeans and a Wreck logo t-shirt. Pat sits wearing a pair of black shades, jeans, a black suit jacket and undershirt.
"Pat thanks for joining me today."
"My pleasure Tazz."
"Pat since coming to UFWA you have been on a role. Your debut night you won the UFWA X-Division Championship, you reconnected with Mel Jordana……"
"…. The beautiful Mel Jordana."
Tazz smiles and lightly chuckles.
"…. Sorry….. THE BEAUTIFUL Mel Jordana and you are one heck of a streak. Many so far have tried to topple you over one being The Miz. This week you meet him and Alicia Fox and Amiee Vaughan when you tag with your girlfriend Mel Jordana and former UFWA Women's Champion Lita. Could I get your thoughts on this week. What is going through your mind this week?"
"Tazz last week Miz dropped Mel with the Skull Crushing Finale. He attacked a woman and in my book that makes you a scumbag. You know what you do with scum, you wipe it clean. But every time I wipe that scum off the campus he keeps coming back. Now you would think Tazz…. You would think he would be smart enough to keep that big mouth shut. But no he comes back and gets beat every single week. It seems he does not want to earn a shot so he hits me where it hurts the most. He attacks Mel."
Pat shakes his head.
"Miz thought I was pissed and wanted to rip his head off last week, wait to see what happens this week when I get you inside the ring. Now as for my other opponents I think it can be agreed my partners and them don't get along either. I mean Alicia Fox as Lita says has all this talent, but she waste it by tagging up with Miz. Sure she is The Women's Champion but for how long Tazz? You know Lita is going to get it back within a heartbeat. Alica is good, but she is no Lita and no Mel. As for Amiee….. well Mel has told me allot of how she compares to Ivory. They both have black hearts, they both don't like me because of who I love and hang out with and both….. well both Tazz will not be smiling after the match this week."
Pat took a pause and readjusted the belt on his shoulder.
"And if Jaydan wants to get involved, I have no problem wiping that stupid smirk off your face!"
"I just want to switch topics and ask you if you would like to comment on your brothers challenge for a title match at the up and coming Fatal Lock-Up Pay Per View on November 28th."
Pat took of his glasses as he stared into the camera. Almost like he was talking right to Fred. Pat leaned forward just a little as he met business.
"Fred last week you challenged me to a match. A match at the Fatal Lock-Up. It almost seems right that the two of us fight. Since one week your running in on my matches and last week you used the Mark of Silence. Nicely done Fred, oh I meant Fredkash."
Pat shakes his head.
"This whole attitude of yours is disgusting, it's like your Randy Orton Jr or something. You're not the brother I once known. You go around attack ring announcers, production members and even you Tazz… well Fred the time for sneak attacks is ending. You want a match with me at Fatal Lock-Up?! YOU'RE ON!! But there is one thing…… I want to up the stakes on this a little. See any normal match this time around is not going to cut it Fred. See I got something special in mind for you?"
"…. Pat hate to cut you off but what kind of match?"
Pat looks at Tazz.
"I'll tell you next week!"
With that the camera fades to black with Pat starring dead lock with the camera sending Fred a message.
--------------------------------
Single Match: AJ Lee (accompanied by: Madison Rayne) vs. Poison RoseTazz:
You've got to admit, A&M Express now seem to be on somewhat of a roll, Cole.
Michael Cole:
That's right partner, they've been trying to prove that they deserve a spot on that roster and after their impressive display last week against Akasha Monroe and Trish Stratus, I'd say they're well on their way.
Tazz:
Agreed. Let's see how one member of the A&M Express, AJ Lee gets on when she's on her own, taking on Poison Rose.
The two lock up with a standard open to a match. Eventually, Poison Rose is able to overpower the smaller AJ Lee, shoving her to the mat. As AJ springs back to her feet, Poison Rose whips her into the ropes. AJ leap-frogs over Rose before running back off the opposing ropes. This time, she's not so lucky as Rose catches her with a Russian Legsweep. With AJ down, Rose leaps on her for the cover but with Madison Rayne continuing to cheer her on, AJ is able to kick out. Rose stays on AJ, kicking away furiously all over her body. AJ remains down, allowing Rose to take some time climbing to the top turnbuckles. With AJ still not stirring, Rose flies off of the top with a Diving Legdrop. Thanks to Madison Rayne, however, AJ Lee is pulled out of the way in time, meaning Poison Rose crashes and burns on the mat. AJ takes advantage of this situation by quickly covering Rose, but she kicks out at 2.
With AJ having now turned things back in her favor, she brings Rose up to her feet, throwing her into a corner. As AJ makes a running start towards her, Rose catches her and whips her into the opposite corner. Now Rose runs at her but AJ manages to execute a perfect Hurricanrana to send Rose flying across the ring. AJ once again leaps on top of her but instead of going for the cover, AJ just lays into her with a series of forearm shots. As AJ gets to her feet, Rose toon follows her. After a back and forth set of chops to one another's chest, Rose attempts a quick Superkick. AJ, however, ducks and strikes Rose in the face with a Spinning heel kick. Poison Rose begins to make it back up. With Rose in a kneeling position, this is perfect for AJ to go in for the kill with the April Showers (Shining wizard). AJ Lee then quickly covers Poison Rose to pick up the win.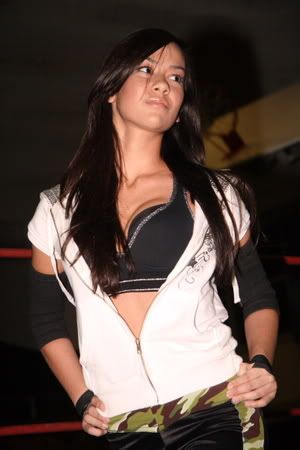 --------------------------------
The pryo goes off and here comes Fredkash. Fredkash comes out with Sad But True by Metallica.
Fredkash walks down the isle in boos. He gets into the ring and asks for a mic.
Every week I been telling you people that I am a future champion. I come out week after week raising hell and I don't get any respect from you idiots. I got a message for you idiots, I just don't give a dam about you.
The fans are booing screaming "We Want Pat, We Want Pat, We Want Pat ... ". You know what your not getting him. Fred smiles, then laughs.
Tonight I have Rey Mysterio. Rey I got a message for you, the only reason you were a former champion is because of Eddie Guerrero. Your living off a great superstar. You know why Rey is because your nothing without him. Your highlight of you Carrier is over. Tonight Rey you will feel the rage of Fredkash.
He looks around the arena and sees kids with Mysterio masks.
Out comes Fredkash mystery person. The fans are screaming "you are Vickie" and Fredkash smiles without saying a word.
Next week all the games are over, next week the mystery person will be unmasked.
I hear people coming out week after week complaining on being champion, I don't complain like others, I earn my spot. So when I become number 1 contender for the X Division title, I got a match brother, that you won't refuse.
Fred smiles and Laughs
I took out JBL last week and tonight Mysterio you will be the next one out on a stretcher. You see it doesn't matter I should already be X-Division champion, dammit i am X-Division and I am the most athletic man in this sport. Your days are getting numbered. I will soon be X Division champion. I don't care if i half to take out everybody out, i want my title. Pat, you should not be worrying about The Miz because you should be worrying about Fred f****** Kash.
He hand back the mic as Sad But True plays as Fredkash exits with the mystery person and heads backstage.
--------------------------------
Single Match: Fredkash vs. Rey MysterioTazz:
I'm really looking forward to this next match Cole. This Fredkash has been on fire and given his opponent tonight this one will be one for the highlight reel.0
Michael Cole:
Fred has a mean streak and lately destruction of others to get to Pat Heagerty Jr. is all that he seems to be doing. He's already sidelined one Superstar and tried with others, will he sideline another one tonight?
Tazz:
Maybe not because he got Pat's attention and Pat offered him a title shot at Fatal Lock-Down all that's left is them to sign on the dotted line, that's what Fred wanted.
Michael Cole:
Still this young man isn't done sending messages by a long shot in my opinion because he got Pat's attention and there is one more person that he must make an impression on and we all know how difficult a task that is.
Tazz:
I'm not touching that one Cole.
Fred is the first person to make his way to the ring, the look on his face betrays nothing as to how he is feeling. He enters his corner and leans back waiting on Rey Mysterio. Rey's music hits and he makes his way down to the ring as he steps between the ropes, he is blasted right in the head with a running knee strike from Fred that sends him right back to the outside and onto the floor with a thud.
Michael Cole:
Oh no, not this again! What's his problem?
Tazz:
No matter how you feel about what he's doing, you have to admit he has this drive about him and he is doing what he feels it takes to send a message.
The audience begins to boo profusely and Fred ignores them totally as he steps through the ropes and hops out to the floor. He grabs the rising Mysterio and slings him into the steel steps with such force that the steps move. Mysterio cries out and Fred quickly advances on him and begins bashing his head into the steps repeatedly. Fred slams Mysterio's head one final time and releases it on the steps and turns and points towards the titantron with a smirk. He yanks Mysterio's head up and punches him in the stomach before propping him up against the ring post. Fred takes a 8 x 11 picture of his brother Pat Heagerty Jr. out of his pocket and digs under the ring and pulls out a staple gun and staples the photo to Mysterio's face. Mysterio cries out in pain as he collapses to the floor. Fred laughs as he kicks Mysterio square in the ribs before grabbing his head and slamming it into the ring post.
Michael Cole:
Enough is enough Tazz! This has gone way to far.
Tazz:
What are you yelling at me for? I'm not the one that's doing this. Like you always say when confronted I'm just a broadcaster.
Michael Cole:
But you are a trained wrestler where I am not. After what Fred did to you, don't you want some sort of revenge?
Tazz:
I'm retired from the ring.
Fred grabs Mysterio and pulls him to his feet and begins punching him in the stomach repeatedly before grabbing him and tossing him into the barricade. Fred backs up and takes off running and hits Mysterio with a Big Boot that causes his head to bounce off the barricade. Mysterio slumps over and just lies there and Fred goes to grab him. Fred stops and the audience turns as music begins to sound off throughout the arena.
Entrance Theme: S&m by Rhianna (Made by atlyrics)Ivory:
Alright, alright Fredkash you wanted my attention and now you have it. Just please stop I have enough people sidelined at the moment and I need a roster for Fatal Lock-Down at the end of the month. You and Pat want each other in a match so badly then so be it. We'll have a contract signing next week right here on Wednesday Night Wreck that I'll personally officiate. Since it is obvious Rey Mysterio cannot compete I shall have to declare you the winner of this match. Can we get some help out here please?
Fredkash smiles and makes his way up the ramp as the paramedics rush past him to attend to Rey Mysterio. Fred stops to turn and look at Ivory and flashes her a smile before disappearing through the curtain. Ivory makes her way down to ringside and as they strap the collar around Rey's neck and lift him onto the gurney she holds his hand as they wheel him up the ramp as Wednesday Night Wreck goes to commercial.
--------------------------------
Michael Cole:
Welcome back to Wednesday Night Wreck and if you're just joining us we just witnessed a brutal attack on Rey Mysterio by Fredkash before the match they were scheduled to compete in got underway.
Tazz:
This young man has been trying to get his brother Pat Heagerty Jr. in a X-Division Championship match for weeks now and been sending him messages by extreme violence on other Superstars. Tonight was one of the worst and we don't know what injuries Rey Mysterio sustained as he was rushed off to the hospital but we probably won't be seeing him back here for quite some time.
Michael Cole:
We wish Rey and his family the best during this time and we hope he has a speedy recovery. Switching gears here, the next question becomes will Jeff Hardy and Samuel be able to co-exist in this upcoming tag match?
Tazz:
I dunno about that Cole, they went from friends to Jeff being determined to save Sam.
Michael Cole:
Jeff's made it no secret he blames the complete 180 of Sam from nice guy to complete jerk on Sam's tag team partner and the guy he mentored Fear.
Tazz:
Sure this Fear kid is a character but Sam changed cause that's always been there, we just refused to see it cause he was such a nice guy for a long time. That change was happening right under our noses. It just took you judging Fear to really see Sam.
Michael Cole:
At any rate, that match is next.
--------------------------------
In the backstage area, Jaydan was talking some crew member until a hand had touched his shoulder and leaned their head up against it. It was Amiee Vaughan who sighed rather heavily, acting that she was perturbed look upon her face.
Daniel 'Jaydan' Widdel:
Can I help you?
He said in a casual way as he turned to face his estranged wife. She was dressed in her wrestling attire, obviously ready for her match up. She scrunched up her lips and put her hands on her hips.
Amiee Vaughan:
Ivory? You hit that?
Jaydan didn't understand why Amiee would ask him that question but he decided to act all cool with and play along with it.
Jaydan: All day long.
He raised his eyebrows trying to be convincing. Amiee laughed to herself and touched his still bearded face, still judging it.
Amiee:
It definitely would be a big universal step up from that hobag who calls herself 'Melissa Jordana'. I feel sorry for whoever that man she has her gold digging claws into…. She disgusts me.
Jaydan tried to keep himself in check as he didn't want to go into this once again. He was trying to keep it in the most furthest part of his mind. He had to change the subject since he had more to know what's Amiee's deal, other than Mel.
Jaydan: So what's the deal with Alicia? since when do you have a BFF that lasted more than a week? What gives.
It was another worthless attempt to get the truth out of Amiee as she shrugged her shoulders and pouted, trying to act all innocent.
Amiee:
No reason at all, can't I support such a great talented woman like Alicia Fox?… All I can say to you is good luck trying to save Sammy.
Without skipping a beat, Amiee had already started to walk off without looking back. Jaydan shook his head grinning to himself, watching Amiee walk off.
--------------------------------
Tag Match: "The Enigma" Jeff Hardy & "The Crown Prince" Samuel vs. Fallen Dynasty (John Cena/Justin Gabriel/Melissa Jordana)
Hardy and Gabriel start the match together, locking up, the Hardy goes for an arm drag, however Justin reverses it into a standing armbar instead. He pushes and turns Jeff in the centre of the ring for a moment, however Hardy steps in, grabbing Justin by the head, tucking his own under Gabriel's jaw and sitting, a forceful jawbreaker causing Justin to stumble, holding his chin. Hardy quickly raises, grabbing Justin by the legs and raising them, jumping up and sitting, leg dropping Justin perfectly, causing him to roll off, holding his pelvis. As Jordana tries to spur on her team-mate to get up, Hardy raises and turns, stopping to eye up Samuel, the two catching eyes, staring the other down, in the meantime, Gabriel moves off, reaching his own corner, he tags in Cena.
Michael Cole:
This is an explosion waiting to happen Tazz. Putting Jeff Hardy and Samuel on the same team? How is that possibly a good idea?
Tazz:
Depends on how you look at it, bad idea in terms of winning but a good idea if you want Sam to get wailed on by three people instead of two. Sam's attitude as of late is the cause of the problem between he and Jeff. Judging from that look they are giving each other right now, things ain't improved.
Hardy, distracted as he stares at his own partner, is crushed with a fierce clothesline to the back of the head, holding it as he lays on the mat, being pulled back up and tossed to the far ropes, finding himself being launched with a hard hitting hip toss. Melissa cheers on the outside, ecstatic as her team begin to build momentum, Cena taunts the two as he steps across the mat, however he draws a little too close to the ropes, Samuel slapping him across the cheek before hopping from the apron. Cena becomes too drawn to Samuel, and ignores Hardy as he grabs him from behind, launching him to the ropes, dropping him with a sleeperslam on the return.
Michael Cole:
Well that was some unexpected teamwork there.
Tazz:
That was attitudes going unchecked and Cena got to cocky and paid for it.
With some time on his hands, Hardy uses it to attempt to tag in Sam, however before the two slap hands, Samuel hops from the apron again with a grin, extending his finger, pointing it straight at the Jeff, grinning with a cocky swagger, stepping back to the barrier. Hardy turns, spotting the rising Cena, throwing him to the corner and charging in with a dropkick, causing him stagger out. Samuel once again climbs to the apron, however his arrogance getting the better of him, he gets too close to Hardy, who turns, slapping him across the face. Sam holds his cheek, however before he can explode, the ref pulls him into the ring, the legal man.
Michael Cole:
Serves him right. Just who does Samuel think he is? Jeff Hardy did nothing to deserve this kind of treatment.
Tazz:
This ain't gonna be pretty cause I'm sure Fallen Dynasty saw that and like sharks they are circling the bad blood that is flowing right now.
Climbing between the ropes, Samuel stares down Cena, dragging him to his own corner, forcing him to tag in Hardy before stepping back, turning and returning the cheek slap, Hardy again the legal man. Jeff, holding back his frustration, finds himself on the end of an elbow to the cheek from Samuel, staggering before being raised onto his shoulders, being set up for a finisher. In the meantime, Cena just watches as his job is done for him, the referee counting to five before Hardy and Sam are disqualified.
Michael Cole:
What's he doing Tazz? He's gonna cost them the match!
Tazz:
Chill girl pants...chill!
The ref gets to four before Samuel just pushes Hardy off across the ring and rolls out, however too late as he stands on the outside, grinning still, costing his team the win as Fallen Dynasty win, Cena and Gabriel cheering in the ring, Melissa rolls in, raising their arm, ignoring Hardy as he stands in the ring, staring at his partner on the outside. Samuel makes a key mistake however, as he turns his back, Hardy charges across the ring, diving and grabbing the ropes as he dropkicks Samuel from behind, right in the back, sending him into the barrier, however not taking him from his feet. As Hardy climbs out to the outside, Samuel runs up onto the ramp, pointing back into the ring, Fallen Dynasty watching in confusion as Hardy heads back into the ring, staring out to Samuel. Samuel shrugs his shoulders as he backs up, he flicks Hardy off before turning around and heading through the curtain.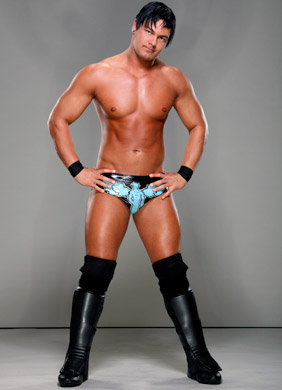 --------------------------------
The camera switches to the parking lot and Trish Stratus is walking away with a pink chair in hand and a smile on her face.
Unidentified Man:
Oh my gosh! Can we get some help over here. SOMEBODY HELP!
Wednesday Night Wreck cuts to commercial
--------------------------------
The Near Naked Truth with Special Guest "Princess A" Akasha Monroe
As Wreck comes back from commercial Justin Roberts is standing in the ring with a microphone in hand.
Justin Roberts - Ring Announcer:
Ladies and Gentlemen, I regret to inform you that The Near Naked Truth will not be taking place tonight. "Princess A" Akasha Monroe was found in the parking lot with numerous injuries and is on her way to the hospital to be evaluated by medical professionals. "Purple Fury" Ivory has promised to launch an investigation into the perpetrator of the attack next week on Wreck.
Michael Cole:
That should be the shortest investigation in history. We know who the attacker was.
Tazz:
We know nothing Cole. Did you see the attack?
Michael Cole:
Trish Stratus was walking away from the scene of the crime with a pink steel chair Tazz. Trish has used that as her weapon of choice in the past.
Tazz:
Well I'm sure we'll get some answers about this soon.
--------------------------------
Single Match: "Big Evil" Undertaker vs. "The War Machine" Rhino
[/size]
Both competitors start with a standard lock-up, both men refusing to let the other dominate at this point. Eventually, Rhino breaks the struggle and disappears behind Undertaker, clubbing him in the back. As Undertaker stumbles forward, Rhino follows him for those few paces. As Rhino locks his arms around the waist of Undertaker, "Big Evil" latches on to the top rope, essentially blocking any move that Rhino had in mind. Undertaker flicks his leg backwards, catching Rhino with somewhat of a low-blow. The referee warns him for that dirty move but Undertaker doesn't seem to care as he turns to the now kneeling Rhino.
As he grabs Rhino by his hand, Undertaker lifts himself onto the top rope while using Rhino for support, completing his Old School move. Following the shot from Undertaker on the dismount, Rhino is sent crashing to the mat. From here, Undertaker once again begins to wear down "The War Machine". Pulling his opponent into a side headlock, Undertaker soon willingly releases him from the hold in order to send Rhino back to the mat with a Running DDT. With Rhino planted to the mat, Undertaker awaits him to stir, perhaps looking to finish him off here. Slowly, gripping the ropes for support, Rhino is able to return to a vertical base.
Undertaker then senses that the end is near as he first takes Rhino down with a Sidewalk slam to weaken him further before preparing to go in for the kill. Looking for a Snake Eyes, Undertaker lifts Rhino onto a shoulder. Rhino slips down and pushes Undertaker forward, inadvertently causing the Undertaker to crush the referee in the corner. Rhino momentarily comes to the aid of the referee but Undertaker doesn't care as he lands a Big Boot to the face of Rhino. Oblivion's The Rock is soon seen sprinting down to the ring. He slides into the ring, hammering away at the back of Undertaker. As he doubles over, Rock delivers a powerful Rock Bottom.
Michael Cole:
The Rock, on Wreck?
Tazz:
That's what we're seeing, Cole. It's been obvious that these two have been having issues for a while now, so this only makes sense.
The Rock retreats out of the ring at this point, hanging around ringside as he sees that nobody is moving in the ring. As The Rock wonders around the ring, he begins attempting to revive Rhino. As Rhino does soon return to his feet, he notices that Undertaker is slowly beginning to move himself. Rhino, however wastes no time in sprinting forward and strike Undertaker directly in the midsection with a thunderous Gore, turning "Big Evil" inside out. Rhino's arm flops over the chest of Undertaker to pin him successfully after the referee had been revived; thanks to outside interference from The Rock.
--------------------------------
Rhodes and Ace are already in the ring and the referee looks at the clock because Amanda isn't there. They are all a bit confused and after a while the referee wants to start the match. But then the song "Feuer frei" by Rammstein is played and Amanda comes down to the ring.
She's dressed in her normal ring attire, but with some really high heeled boots that aren't made for doing a wrestling match. She slides into the ring and now everybody can see that she has a micro in her hand. The referee wants to start the match, but she gives him a sign that he should wait for a minute and then she begins to speak.
~Amanda~
Did you really think that I would do such a random match?
She laughs out and looks at her two opponents with a disgusted expression in her face.
~Amanda~
You can't really believe that I do this stupid match against this gay Rhodes and this motherfucker Ace. It's a waste of time and I really have better things to do.
Now they all glare at her and she shies a bit back.
~Amanda~
Ok, lemme explain the whole thing. A few weeks ago I earned that title shot and then I got screwed out of it. Then I had to do this fucken battle royal even though it wasn't fair as the only girl there, but that's ok and I can handle that. But then Ace tripped me and I got screwed again. I should have been the new no.1 contender and nobody else.
So lemme juz say a few last words.
She pauses again and it's clearly visible how pissed and disappointed she is.
~Amanda~
Ivy, I really thought that you're my friend and so I really can't understand why you did that. I should have gotten the title match, but you put me in this fucken match. Then you allowed that I got screwed and now you put me in a random match against these two morons. I really don't see any sense in doing this match.
Ok, this motherfucker Ace deserves a beating up, but I would prefer it to do it alone. I don't need a triple threat match for it and I don't want it. I will make him pay, but I will do it when I want it and not when you want it. I'm not your valet or anything like that. So listen to me and listen good. Nobody bosses around the Goddess of war and also you can't do it. Juz don't forget what happened to the former boss here, to Rae. So be warned, or it could also happen to you.
Full of hate she glares at her two opponents and then at the referee.
~Amanda~
And now to you Ace. Don't think that you're safe from me. Nobody humiliates me or attacks me and nobody costs me the win without paying the price for it and believe me, it will be a really high price. But now it's not the time for doing it. It will happen when you don't expect it. So be careful with what you do now. I will get you wherever you hide and I promise that you will never forget the revenge of the Goddess of war.
Now she drops the micro and turns away. But instead of leaving she spins around and kicks Rhodes into the face so that he falls backwards. Ace wants to grab her, but Amanda shied back again. Then she jumps at him and throws him into the ropes with a hurricanrana. Ace still hangs there and Amanda runs to the ropes of the other side of the ring. She swings back and takes Ace down with a 616. Then she looks at her two knocked out opponents and flips them the bird. Now she slides out of the ring and before anybody can stop her she walks away.
--------------------------------
Triple Threat Match: "High Roller" Jack Ace vs. "The Goddess of War" Amanda Cortez vs. "Dashing" Cody RhodesTazz:
Wow. Well after what just transpired here, I guess this is now going to be a singles match?
With both men still grounded after the attack, Cody Rhodes is first to make it back up to his feet. He goes after a groggy Jack Ace, who had partially made it back up, using the ropes for assistance. Rhodes sends Ace into the ropes following a hard Irish Whip, and as Ace flies back at him, Rhodes catches him with a DDT. After spiking his head onto the mat, Rhodes rolls him over and attempts an early pin. Jack Ace, however, gets his foot on the bottom rope, causing the referee to refuse to count. Rhodes then brings Ace back up to his feet and prepares to hit him with a Russian Leg Sweep but Ace manages to counter by transitioning the move into a sunset flip. Ace holds Rhodes down for the count but somehow Rhodes manages to power out.
Michael Cole:
After Amanda's attack on both of them after refusing to participate, both of these men must really be out to prove a point now.
Tazz:
That's right Cole. And good on them for not letting Amanda get in the way of them putting on a show here tonight.
Ace brings Rhodes back up to his feet, rocking him with a clothesline. Rhodes stumbles back out of the corner, only to find himself on the recieving end of a dropkick from Ace. Ace then looks to finish Rhodes off but Rhodes manages to escape and catch Ace with a Suplex. With Ace down, Rhodes now looks to put Ace away. Before Rhodes can connect with the Cross Rhodes (Spinning Facebuster) but instead, Ace suddenly catches Rhodes off-guard with a Running Powerslam. Ace stays mounted on Rhodes, so that he can begin laying into him with a series of forearm shots. Ace soon backs off but only to be pulled into a sneaky roll-up from Rhodes.
Ace manages to kick out in time but before long, Rhodes is back on him. After being caught with a Running Bulldog from Rhodes, Ace is left grounded. Rhodes then ascends to the top turnbuckle, leaping off with an impressive Moonsault. Jack Ace manages to roll out of the way at the last split-second, therefore crashing and burning. This allows Jack Ace to take advantage of the situation. He bring Rhodes back up and delivers an Ace High (Prolonged Jackhammer). Jack Ace then rolls Cody Rhodes over and tosses his arm over his chest. The referee makes the count, with Ace pinning Rhodes to pick up the victory.
--------------------------------
Somewhere before her match Mel as usual was in her office in her wrestling attire as she was resting, when a semi tall figure walked in and walked up to Mel and gently touched her cheek and she opens her eyes.
Wha...no you're not.
Oh but I am my beautiful darling.
Says a familiar voice as it shows Randy Orton who ran a hand through her blond hair.
Why...
To see you of course my love, it's been a long time since we last saw each other, we have so much catching up to do.
He says as he backs away and which Mel gets up scared as hell now but she can't leave since he was blocking the door.
No....no...this is a dream you're not real just leave me alone.
Tsk, Tsk, Tsk, you just don't get it do you Mel. I'm real, I'm here, hell I just remade my re-debut on your show...
What do you want from me? Why did you really come back? How are you the only one who can still get to me?
He chuckles a little.
You know why I'm here Mel, because I'm always gonna be inside your head and I'm the only guy you can never escape from....as for what I want...you
She looks at him and shook her head no.
No I'm not never going back to you Randy, not after the hell you put me through.
See, Mel, that's where your wrong, You'll be mine once again because as of right now it's the beginning of the end for the two of you.
He says as he walks up to her and gently kisses her on the lips. A few minutes she woke up looking around catch her breath as John with Pat walks in and she gets up and hugs them.
John hugs her back confused as hell and looks at Pat.
Mel,what's wrong?
No...nothing Johnny, what are you two doing here?
She say lying and tries to change the subject as she rubs her arms still scared.
Oh, just wanted to see if you wanted to do a last minute warm-up since your match is coming up.
No....I'm good Johnny.
Your sure?
She nods as he still confused and shrugs his shoulders as he left them alone. After she saw him leave Mel quickly grabbed on to Pat and doesn't let go.
You know I love you right? You know I'd never do anything to hurt you.
Pat held Mel close as he looked down at her.
I love you too baby, I know you would never hurt me as I would never hurt you. You mean the world to me Mel. I lost you once, I'm not going to let it happen again. You and the boys are my life.
Pat smiled slowly leaning down and kissed Mel. As the camera spins to see the worried face of Mel as Pat hugged her and we fade to commercial.
--------------------------------
Captain's Fall Elimination Tag Match: X-Division Champion "NY Bad Boy" Patrick Heagerty Jr., "Queen of Xtreme" Lita, & Melissa Jordana vs. "The Miz", Women's Champion "Foxy Diva" Alicia Fox, & Amiee VaughanMichael Cole:
It is now time for the Captain's Fall Elimination Tag Match. Tazz in recent weeks we've seen these deep seated rivalries evolve into something much more than any normal rivalry we've seen in a long time.
Tazz:
You said a mouthful there, sometimes when these particular competitors meet in or outside of the ring it's hard to tell if they really hate each other or if this is extreme competitiveness.
Michael Cole:
There certainly is no love lost between any of the people in the ring and one thing is clear they all are out for blood rather than a simple victory here.
What many of the fans are considering the good guy group emerges on the stage the fans all begin to cheer loudly and growing with excitement by the second. Ivory is seen in the interview area standing next to Fredkash and they both roll their eyes and shake their heads. After they enter the ring, the team that has been dubbed the bad guys hit the stage and the predictable reaction of the fans starts with loud boos and nasty chants. It doesn't bother them as they make their way to the ring and glare evilly at the opposing team. The referee calls for the bell and it is Mel and Amiee that are designated to start the match. They meet in the center of the ring and Mel smiles and shakes her head as she takes her hand and flips Amiee's hair, Amiee responds with a kick to the stomach and a hairpull takedown. Amiee drops to her knees quickly and begins punching away at Mel. The referee begins his five count and Amiee rises to her feet dragging Mel up with her.
Michael Cole:
Tazz if this is any sign of what's to come, this match is going to be absolutely brutal.
Tazz:
What'd you expect Cole, for them to hold hands and sing Kum-bi-yah?
Mel quickly thumbs Amiee in the eyes and shoves her backwards and throws a hard Bitch Kick (Chick Kick). Amiee falls to the mat and Mel pulls her to her feet and whips her into dangerous territory and tags out to Lita who enters the ring and grabs Amiee by the neck and Mel boots Amiee in the stomach as Lita delivers a Twist of Fate. Mel exits the ring and Lita pulls Amiee away from the ropes and goes for the cover. Alicia Fox bounds in the ring and drags Lita off of Amiee. Alicia begins to stomp on Lita but is dragged away by the referee. Amiee begins to drag herself towards her corner and is almost there when her foot is grabbed by Lita. Amiee rolls over and kicks Lita in the wrist freeing herself and Amiee kicks at her again but Lita backs up as Amiee thrashes about making her way to her corner. Lita points at Alicia but it is Pat that tags out with Amiee and Lita is forced to leave the ring.
Michael Cole:
She almost had Alicia in her clutches there Tazz.
Tazz:
Well the match ain't over but look at the fire in Lita's eyes, if she gets her hands on Alicia there's gonna be sparks.
Pat enters the ring and before Miz even has a chance to step into the ring he finds himself grabbed and pulled into the ring involuntarily. Pat quickly grabs Miz and elbows him in the face before whipping him across the ring and going for a standing clothesline but Miz ducks underneath it and rebounds off the ropes and catches Pat with a flying shoulder block. Miz quickly stops his momentum by planting his feet and turns around and leaps up in the air with an elbow drop. Miz stands and smirks at the crowd and bends down over Pat and screams "Awesome". Miz pouts his lips and circles his face with his hand until Pat catches him with a right hand. The camera switches and shows Fredkash clinch his fist and proceed to start walking but Ivory grabs his arm and shakes her head no, he reluctantly nods and the camera switches back to the ring and Pat is now on his feet and has Miz in a side headlock, Pat wrenches the neck and delivers a hard fist to the head before pulling Miz into a Standing Bulldog driving his face into the mat. Miz rolls around on the mat holding his face before rolling up and planting a knee down and holding his jaw while glaring at Pat who bends down and makes the "Come On" sign with his fingers while laughing. Miz's face twists into a snarl and he stands and drives his shoulder into Pat's midsection and drives him back into the ropes and begins wailing on his midsection with lefts and rights before spinning Pat around into a Mizard of Oz (Swinging reverse DDT). Miz gets down to cover Pat who places his foot on the bottom rope at the count of two and saves the match.
Michael Cole:
That was a close one partner, the match was almost over there.
Tazz:
That's why that young man is the X-Division Champion, he knew where he was in the ring and used that to his advantage.
Miz stands up and angrily argues with the referee about the count while Pat slowly makes his way to his corner and tags out to Mel who enters the ring and taps Miz on the shoulder and as he turns, she delivers a hard slap to the face before booting him in the stomach and delivering a Standing Beauty Mark (Bicycle Kick). Mel smiles and dusts her hands off and turns right into a If You Seek Amiee (Running Spear). Amiee rolls Mel over and away from the ropes and gets the first elimination on a surprised and highly pissed Mel. Amiee laughs as Mel throws a fit and she pulls her up by the hair and tosses her out of the ring. She turns around to a pissed off Lita who grabs her and executes a Hair Pull Snapmare. Lita glances over at Alicia with a smirk on her face and pulls Amiee up and hits a Tilt-a-whirl backbreaker and transitioning it into a backbreaker submission. Lita shoves Amiee off of her knee and stands up and pulls Amiee up on all fours and backs up and finishes her off with Alicia's finisher the Foxx Kick (Axe kick). Lita rolls Amiee over and hooks the leg getting the three count while smirking at Alicia.
Tazz:
Oh boy this is the moment we've all been waiting for.
Michael Cole:
One of the moments partner, one of the moments cause Pat and Miz are both still in there.
As Alicia enters the ring, she heads towards Lita who stands up and the two come face to face and Alicia rears back and slaps Lita who stands erect after the slap as the two glare and a strange smile forms on Lita's face as she kicks Alicia in the stomach and pulls her into a Powerbomb. Lita wastes little time and pulls Alicia up and spins her around into a Reverse of Fate. Mel sensing what comes next starts moving around the ring but meets Amiee Vaughan head on and a fight breaks out but like clockwork Pat sensed the same thing and was also making his way around the ring. Lita climbs the turnbuckle and tosses her shirt into the crowd and just as Miz was about to shove her off the turnbuckle he finds himself yanked down by a Powerbomb from Pat. Lita hits the Litasault and pins Alicia's shoulders to the mat. Mel rakes Amiee's eyes and quickly sprints over and holds Alicia's legs down on the mat and Lita gets the three count that eliminates her. Outside the ring Pat is executing The Mark of Silence: (Pat kicks Miz in the stomach and jumps up in the air and delivers a Warriors Way to The Back.) The crowd is on their feet and with Lita still the legal woman Pat rolls Miz in the ring and bows to Lita before putting his arm around Mel who just made it to his side as Alicia and Amiee are glaring at them from the other side of the ring as Lita climbs up the turnbuckle for the second time and delivers another Litasault and the crowd counts with the referee as Lita takes the win for her team.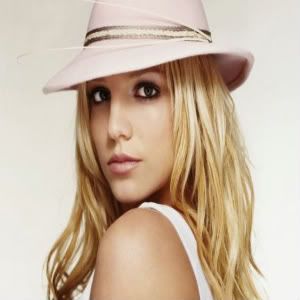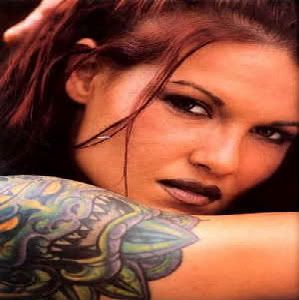 --------------------------------
Michael Cole:
What a match that was. But it's now time for our Main Event.
Tazz:
But who is this mystery opponent that Ivory has selected?
Folks let's take you back to last week to see how all this came about.
As soon as the two are layed out, Fear stands upright, turning to stare at Ivory, a grin slowly forming on his lips as he rolls out of the ring, Taylor holding Ivory back from running - herself now panic ridden - until Fear grabs her by the shoulders, shouting at Taylor as to what she is to do. "Help Sam cover one of them, now!" Taylor just nods, quickly getting into the ring, beginning to drag Sam over the knocked out cold carcass of Cena. Fear, on the other hand, wraps his hands around Ivory's neck, beginning to choke her, hard, forcing her over the announcers table, kicking, punching and trying to scream as she is denied oxygen.
Fear: "Who's in control now, Ivory?! Who's in fuckin' control now?!"
The ref begins to count as Sam lays over Cena, one, two, three, giving him the win. As soon as the bell is run, security dive in to help Ivory, prying Fear from his grip, pushing him away, Ivory traumatized as she holds her neck, breathing heavily. Nicki rolls into the ring to check Samuel is ok, Taylor doing the same - helping him to sit in the corner and gain his wits about him. Grabbing a mic, Fear rolls into the ring, grinning as he watches Ivory do her best to get up the ramp quickly, pulling a piece of paper from his pocket, holding it up.
Fear: "Besides this bein' a No DQ contest, in which case, ye cannae lock me away fer anythin' in terms of interference, ye might wanna look at this. See, this is a sheet, Ivory, tha' certifies mah seein' of a shrink - an jus' like ye asked, a credible one. Doctor C. Straum of the Psychological Institution of Kentucky. As of tonight, ah was officially re-instated as a superstar under the UFWA banner and a wrestler under the Wednesday Night Wreck brand! I jus' beat yer fuckin' game, bitch!"
When the lights come back on Ivory is shown standing on the stage looking at the titantron.
Ivory makes her way down to the ring as the audience cheers at the picture on the screen of her holding her neck after being choked.
Ivory:
Oh you all love that don't you? Well I'm so sure you'll just love this so that idiot and all of you can find out my choice for the mystery opponent tonight. Look at the titantron!
--------------------------------
Ivory pulls up to the gym where her assistant told her she would find the one man that she desperately needed to talk to. She parks her car and steps out and breathes in the air and opens the door. She is impressed that it is so early yet this man is already pumping away getting ready for another week of action. She knows she is making the right decision now the obstacle would be if she could get him to agree. She walks up to the Combat Champion hard at work and admires him for a few moments before approaching.
Ivory:
Good morning Brutus, fancy running into you here because you are just the man I need to talk to.
Brutus Magnus stopped what he was doing and turned abruptly to see Ivory stood in front of him. He greeted her with somewhat of a smile.
[/i][/b]
Brutus Magnus -
Oh, is that so? Well, what can I help you with?
Ivory:
Well Brutus I need the best person on the roster that I have and I believe that person to be you.
Ivory prays she isn't blushing but she has indeed admired this man from a far and being so close to him now was thrilling for her.
Ivory:
I've been watching you for years so I'm quite sure that you are so the man for this job. I like you because you speak your mind and have no problems with people knowing you as the best. People are afraid of that so they frequently cheat to win victories over you. I'm sure you saw that animal Fear savagely attack me last week, he tried to kill me. I need you to be the mystery person in this week's main event to teach him a valuable lesson that he won't soon be forgetting. I know nothing is free so I'm prepared to give you whatever you want in exchange. I think of you as a gentleman and any man putting his hands on a classy lady such as myself is infuriating to you.
Ivory gently bats her eyes but she is mainly trying to get a read on his reaction.
Brutus of course always enjoyed hearing positive comments and compliments aimed towards him, so as the smug grin on his face grew, Brutus becgan to nod his head slowly.
[/i][/b]
Brutus Magnus -
Yes, sadly Ivory, I did see what Fear did to you last week. And I do agree, I wouldn't honestly like to sit back and have him get away with that, it was sick. And on a wonderful high-authority woman such as yourself? You've got yourself a deal, Ivory. I'll more than happily take care of Fear this week for you.
Brutus nodded again, to reiterate his acceptance of this task.
[/i][/b]
Brutus Magnus -
As for you giving me something in return? I'll definitely hold you to that...
Ivory:
Oh I'm so relived Brutus, this really means a lot to me. My neck still hurts in all honesty but that will be nothing compared to the pain I'm sure you will inflict on him this week.
Ivory smiles and tries desperately to focus on his eyes but is failing miserably as her eyes roam to take him in. She catches herself and snaps back to reality.
Ivory:
Rest assured I'm a woman of my word and me owing you something is nothing but good. Besides after watching your ordeals with Amanda and DeeDee left, someone has to restore your faith in females. I think I can handle that quite well. Just name it whenever you see fit Brutus. I'll let you get back to training, I'm certain that with the way you look Cody Rhodes wouldn't dare attempt to give you any of his "Dashing" tips, if anything you could teach him a thing or two.

Brutus Magnus -
Well Ivory, you just hit the nail on the head... after the issues I've suffered with Amanda and DeeDee, when it comes to trusting women, I struggle. But I do trust that a woman such as yourself won't let me down. I'm sure you can live up to all promises you make.
He nodded, not allowing his smile to disappear at all at this point. He then turned slightly, going to get back to training.
[/i][/b]
Brutus Magnus -
And you're right, Cody Rhodes won't know what hit him if he messes with me at all this week. I'll catch you later, Ivory and trust me when I say I won't let you down this week.
Brutus smiled one final time in her direction before winking at her, then returning to training.
[/i][/b]
--------------------------------
Ivory:
You all are awfully quiet. Ha! That is what a real man looks like not that red haired freak and his disaster of a girlfriend Taylor Wilde. Tonight Fear you are going to learn a lesson you will never forget and I'm going to watch![/center]