Post by Kirsten on Jan 20, 2011 8:51:59 GMT -5
I'm sure you guys have gathered we've had some trouble getting this show up but here it is, finally. Sorry again for the delay. There's just going to be one more Wreck and one more Oblivion before the next PPV, which is now going to change date, to the 30th now

--------
8-Person Tag Match: Straight Edge Society (CM Punk, "The Phenomenal" AJ Styles, Intercontinental Champion Rex Howlett & "The E.N.D" Endee Leights) vs. Genesis, Bryan Danielson, "A-Ri" Alex Riley & Casey Cortez
[/u][/b]
Casey Cortez starts off the match, dominating Endee Leights right from the sound of the opening bell. Backing Endee against the ropes following a barrage of hard chops to the chest, Casey then takes her down with a Facecrusher before locking in a bodyscissors submission hold. Endee is quick to struggle her way out of the hold, crawling towards the ropes to have Casey forced to break the hold. As Casey backs off, she gets in a few extra cheap shots before just turning her back on Endee. This proves to be a mistake as Endee is able to regroup and pull Casey into a roll-up.
Casey powers out but now, with Endee in control, she catches Casey with a thunderous Float Over DDT. Having spiked Casey's head to the mat, Endee wonders back to her corner to tag out to Rex Howlett, as Casey tags in Alex Riley. A-Ri catches the IC Champ with an impress set of knife-edge chops to the chest before finishing him off with a series of Turnbuckle Chops before bringing him out of the corner in the form of an Irish Whip. Howlett responds by stopping himself in his tracks, delivering a back elbow to the face of Riley. Riley stumbles backwards but answers with a quick step-up enzuigiri. With Riley down, Howlett covers him but only picks up a near fall.
Before long, Riley is dragged back up to his feet but doesn't allow Howlett to gain the upperhand again as he crushes the IC Champ with a sudden backbreaker, followed by a set of mounted punches. As Riley backs off, Genesis makes the blind tag in. He motions for CM Punk to join him in the ring, which he does as Howlett tags him in. Punk and Genesis soon throw the rules out of the window as they break into a brawl, beating on each other as much as humanly possible.
"Good Ol' JR" Jim Ross:
Bah Gawd, King... there's really no doubt that this feud between CM Punk and Genesis is personal now. They're going to tear each other apart here!
With the two having disappeared outside, AJ Styles and Bryan Danielson are elected as the new legal men in the ring. The two lock up, with Danielson immediately grounding Styles with a side headlock. Danielson keeps the hold locked in tight, as AJ Styles desperately attempts to battle out of it. Eventually, AJ gains the upperhand as he executes a backflip into the ring, catching Danielson with an Inverted DDT. With Rex and Endee assisting Punk and Riley and Casey coming to the aid of Genesis, a huge fight is formed outside of the ring. This just allows AJ Styles to continue his dominance as he manages to catch Danielson with the Styles Clash.
AJ Styles is able to pin Bryan Danielson in the ring to pick up the victory for the Straight Edge Society tonight. Meanwhile, our focus remains on the Punk/Genesis brawl. Instead of celebrating their victory, the remaining members of the SES, as well as several security guards go to work on separating the two as Oblivion heads to commercial break.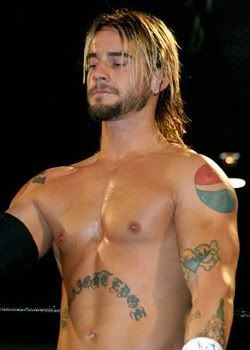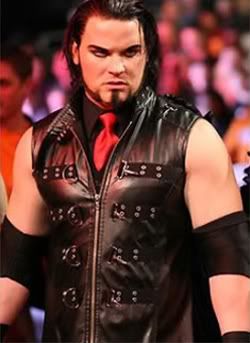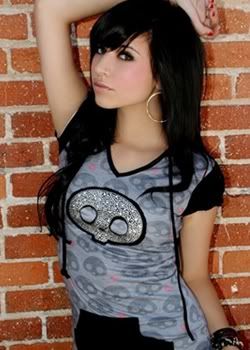 --------
We cut backstage to where Becky Bayless is standing by with Katie Williams.
"Hi UFWA fans at this time I'm standing by with the mystery girl herself, Katie Williams."
The fans give her a decent reaction as she waves at the camera.
"Katie tonight you are in your first ever tag match as you are taking on Allison Wonderland and Angelina Love and you are tagging with Nicole your thoughts?"
"Well Becky let me say I'm happy to be having my first match here in Buffalo, New York."
The fans roar partly because Katie was trained in New York State by Tina Angel and UFWA X-Division Champion Patrick Heagerty Jr.
"You know I'm hyped up about tonight, because finally I get to get back into the ring and do what I love for are friends. I also get a chance to beat some chicks up so it's a win win situation for me."
Katie would laugh and smile.
"But it's also a chance to show people like Alex Riley what women's wrestling really is about. Sure I'm beautiful, but I'm also dangerous. So tonight Allison and Angelina Love are going to find out just that. See I'm tired of people only seeing divas for boobs and butts around here. So that is why I been running down on Alex Riley's matches. Sure you might ask why? Well Alex pretty much has established himself as a jerk around here. How he treated my friend Stacy Keibler like crap, what he said a few weeks back about Casey Cortez and finally his trashing of my good friend Tina Angel. See Alex sure we all have our own little problems but yours sees to be your mouth. You seem to run it on and on and on. So if any girl is going to shut it… it's going to be me. I'm not going to go down easy because I'm going to show you sooner or later I can be just as bad as any of the male on this brand. I may be a little but I got a lot of power in these fists."
Katie would smack her left hand into her right palm. She then laughed.
"But as for tonight I'm looking forward to my match and showing everyone why I am…. HOT…. AND….. DANGEROUS!"
Katie would blow a kiss at the camera before walking off.
"Well that was Katie Williams and I want to thank her for her time."
The camera would switch to Katie Williams walking down the hall but all of a sudden her phone would vibrate as she picked it up.
"Hello….. yes this is her…….. Hey you how you been?....... Yeah I'll be available when you have time to meet up?...... Alright I'll give you a call soon……. Are you going to be alright until then?"
She would lean ageist a wall concerned.
"I'm just worried about you is all…… yeah I know…. Just be careful……. Alright I'll call you back soon…… alright take care…… bye."
Katie would hang up her phone as she kept walking and we fade.
--------
Fatal Fourway Match: "The Lovely" Lacey vs. Natalya Neidhart vs. Jessie McKay vs. Mickie James
[/u][/b]
Natalya Neidhart immediately takes Jessie McKay down with a clothesline before delivering a more powerful Discus clothesline to Mickie James. Lacey then makes a running start towards Natalya, taking her down to the mat in the form of a Spinning wheel kick. With Lacey as the last woman standing, she stands in the center of the ring, taunting the crowd, who greet her with a negative response. Soon enough, this is turned into a more positive response as Jessie McKay runs in, executing an impressive Crucifix Head Scissor to Lacey. She then delivers a Springboard Moonsault, staying on her for the cover. Lacey kicks out and then rolls to the outside of the ring.
As Jessie stumbles back up to her feet, she's met with a Thesz press followed by multiple punches from Mickie James. After willingly putting a stop to that move, Mickie stands back up, patiently waiting for Jessie to do the same. As Jessie reaches her feet, she makes a quick running start towards Mickie, Mickie uses the ropes to lift herself up and deliver a Mick–A–Rana (Rope aided twisting Hurricanrana).
Jerry "The King" Lawler:
Doesn't look like either of these ladies are willing to let any of the others gain the upperhand here...
"Good Ol' JR" Jim Ross:
Well of course not, King. All of these ladies are here to represent their respective tag teams... they don't want to let their partners down!
Jessie rolls straight out of the ring as Mickie goes to work on Natalya, who had begun to crawl her way into the ring. After deliver a series of kicks to Natalya, Mickie sets her up for the Mickie–DT. Natalya battles out of it, soon managing to take Mickie to the mat with a thunderous German Suplex. Natalya covers Mickie but she kicks out at 2. Natalya soon finds herself on the receiving end of a dropkick to the chest, followed by a Double Knee Backbreaker from behind. As she goes for the cover, a groggy Mickie James is barely able to break it up, but does after the count of 2. An exhausted Natalya and Lacey make their way back to the outside of the ring, just now leaving Mickie James and Jessie McKay.
Mickie rushes forward with a clothesline attempt but misses as Jessie is able to sneak underneath the shot before executing a Hair-Pull Snapmare. Jessie then quickly pulls Mickie into the Boyfriend Stealer (Uranage Suplex). With Natalya and Lacey still fighting outside the ring, Jessie is able to successfully pin Mickie to pick up the victory tonight.
--------
As Edge's theme, smoke flies up the stage and after a good few seconds of waiting, out comes Edge through the smoke. Not even bothering with the pyro, no, this man has a purpose. Edge quickly rushes into the ring, sliding under the bottom rope, he quickly hops up to his feet and grabs a mic off the stool, signaling for his music to cut off.

Edge then takes his sunglasses off and tucks them into his shirt, brushing his hair from his face and putting a hand at his side, tapping his chin in deep thought. He tries getting a few words out but stops in his tracks and rethinks his words, before he finally just shrugs and goes on.
"You know what, this is MY show. The Cutting Edge is MY show. I'm not gonna stand here and say what I was told to say, or watch what I say because of who's feelings may or may not get hurt, because the bottom line, is I really don't care. Now, now, don't get your panties in a bunch, odds are I won't say anything too, too bad, but in advance, I'm not sorry."
Edge shakes his head and runs his fingers through his hair yet again, starting to pace slowly back and forth, weighing his thoughts, he scratches his chin for a minute and sits down on his stool and sighs deeply into his mic.
"It seems I caught a few peoples attention last week, walking out on Debra, my tag "partner" for lack of a better term. Showing up and watching the Main Event, now being a part of the Main Event tonight, people are wondering, "Hey, Edge, what are you doing?" And I try, I really try to answer that nicely, keep things under wraps. I mean, I think I can speak for everyone when I say, recently I've been in a good place, my head has been clear, I've been having fun. You know, so why am I floating around in the Main Event scene?
Well, I made a promise last week, that 2011 was going to be Rated R, and I do not make promises I can't keep. So you people want a scoop, why am I in the Main Event? It's simple."
Edge wipes his face and and glares straight into the camera, smiling very softly, as he speaks calmly.
"The Main Event Scene is corrupt. I know I know, I need to explain that, and I will, see, let's take a look at the match shall we? Jimmy Jacobs, World Champion! Everyone hates him right? WRONG! His sworn enemy, Rock, do not go a day without riding each others genitals. Oh wait, and remember Maria Valdez? Creepy Psycho stalker? Get this, Rock knew before hand she was going to be here, and Maria and Jimmy, go figure, are a "unit" Wow right?
And it gets better, Tyler black, the knight in shining armor, coming back to get revenge on his Tag Team partner? Yea, they were together for crying out loud Maria was third string. You see, this vicious circle of cat and mouse, it's a facade, and it needs a little bit of fresh breath, someone who's not riding Jimmy, someone who isn't afraid to spear a woman, and someone who's not afraid to go all out, and call out people on their games, and as promised, in 2011, Oblivion, hell, UFWA will in fact be, Rat--"
King:
"Is that?.."
Before Edge can finish his statement, with the theme running through, Hardy emerges from behind the curtain, the crowd erupting, however he seems far more focused on Edge, mic in hand, he ignores the chance for pyro, even the people around him, heading straight for the ring. He slides under the bottom rope, to stand, facing Edge for a moment before doubling over slightly, screaming at him, mic lowered and face painted.
[/i]
"Good Ole'" JR:
"It is! Jeff Hardy! He said he would be here, he said he would approach Edge, and he has!"
For another moment, Jeff stands there, staring down Edge, eye to eye and toe to toe, piercing dagger looks glancing to him. Eventually, after a while's silence, he raises the mic, to finally speak.
[/i]
"You think this is the year of Edge? You think, that you're gonna come out, and steal all the fans, take everything and get all the gold, just because YOU said so? C'mon Edge! No-one is gonna make that even remotely easy for you, so stop actin' like it's so damn simple! 2011 is gonna be, without a doubt, the year of the Enigma!"
The crowd cheers a little longer, however Hardy waits for them to finish, not even seeming to register their shouts or cries for him, not even a chant being enough to make him turn and take notice, instead, he waits for them to finish, before simply continuing on.
[/i]
"But of course..no-one's gonna make that easy for me, either. And that doesn't matter, I don't give a damn about that, because I'm not doing any of this for anyone else anymore - I'm doin' it for me. Though, that all said..there is still one thing..ONE THING, Edge, that gets under my nerves more than anything. You. You joining in when I was gonna take myself to Sam and take it further. You came in, and you ruined it for me, by Spearing him. You can tell me how I was gonna lose, but you couldn't know that, could you? So why Edge? Why? After all we've been through, after all the history we have with one another? WHY would you do that, to or for me?"
The crowd show signs of confusion, between cheers and boos, however a definite lowering of volume as Hardy's wording seems to cause a slight change in atmosphere. Edge just sighs and tilts his head to the side, annoyed, but determined to make his point, he steps back gets extremely sarcastic, speaking to the crowd.
"Come on guys, come on! Cheer, let's go.Hardy! Hardy! Hardy!"
Edge slowly stops chanting, and turning his attention back to Jeff, stepping back in front of him, looking him straight in his eyes. Crowd still erupting in the continued Hardy chants, but Edge doesn't wait.
"...Hardy...Hardy...Jeff, you're on drugs. How many times have you said you're doing this just for yourself? Huh Jeffery? You paint your face, does that instantly make you cool? Huh "Jeffery"? Let me, level with you here..."
The Hardy chants go overboard and extensively loud, which throws Edge off his train of thought in which case, he shouts at the crowd.
"SHHHUT UP!!....Jeff, what were you about to do before I came to the ring? Think hard, I seem to remember you climbing a ladder, dontcha remember? I came down, speared Sam, basically handed you the win, but what did you do? Huh? Climbed the ladder and hit your Swanton anyway. Why? Hmm? I know why, because you HAVE to please these people. You could have just taken the win, the good ol W on your record, one step closer to Gold right? But you needed to get these people on your side for one last moment in the sun right? Lemme ask you something, Jeffrey, how do I know that?"
Running his mouth on the inside of his mouth, Hardy shakes his head slightly he stares at Edge, clearly getting more and more aggrivated, shaking his head as he stares at the man before him, ready to snap.
"How do you know that, Edge? Huh? Over the years, you and I have screwed one another over time and time again. We've been on the same page, we've been to war, we've battled, brawled, shook hands and backstabbed. We've even faked identities. Remember the Conquestadors? You're here, tellin' me that you know it all, that you know what I'm doin', why I'm here, why I did what I did.."
Jeff puts down the microphone, raising his hands and wiping the paint from and over his face, smearing it, making it more disjointed and unusual, his real features becoming more visable, grabbing the mic once more as he stared down Edge once again.
"What do you know about what's under this paint, huh? What do you know about me? Anything about me? What do you know about what goes on with me, in my head?"
Rubbing his forehead, trying to stay cool, Edge just nods in agreement.
"You know what. Jeff, you're right, you're absolutely right, I've only known you longer than anyone else in this company. I mean, I'm practically known for using my head, but you're right, you're right, you are, 100% correct, you're right. Is that what you want to hear? Fine, Jeff, you're right. Wanna hear it again? You're right. Now, tell me, what are you right about?"
Jeff's breathing stays fairly heavy, his aggrivation building, however he keeps from snapping, containing himself for the time being, he keeps his eyes focused, ignoring anyone else in the arena.
[/i]
"I'm not here to be right..I'm not here for any of that..what I'm here for..I'm here to get answers. Why, Edge? Why did you get involved in MY match with Samuel? You didn't have anything to gain from it, you didn't have anything to prove, anything to take or hold by doing it..so why? It was my fight, not yours.."
A slight grin reaches Edge's face, even a little chuckle makes it's way out, finally, Edge runs his fingers through his hair and loses his cool.
"I'm sick and tired of "Why?" Oh Why Edge, why. Why did you do what you did, why are you here, why, why why why, why, bleh bleh shut up! You wanna know why? Fine."
Edge beans holes through Hardy and starts get calm, but very twitchy, about to lose it entirely. Ignoring all around him, Edge just speaks.
"You need me, Jeff. I know you, I know you back to front. You're a fake. You're a liar. You are not, an Enigma. No, you say you're gonna do something and turn around and do another. You don't put your body on the line week in and week out for these people. You do it so you can inflict punishment on your opponent, and these people cheer for you. You need me, Jeff. Because you're in a shell. A shell of who you really are. You claim you're for the people, but you're for yourself. You just said now, all of a sudden you're doing things for you, does that mean all this time you were doing it for the fans? No, it doesn't. Jeff, how does it feel being the one move away guy? Hmm? One move away from capturing gold, but you let your wrecklessness screw it for you. For what? Nobody is here for "fun" it's money and gold. That's it. You want you answers, you just got your answers, now what are you going to do with them?"
Hardy stares for a moment around the arena, having gone somewhat quiet, back to Edge. Thinking, considering, contemplating. Eventually he finds the words and timing, raising the mic to his mouth, swallowing a little, looking away before he turns back.
[/i]
"So..let me get this straight..basically..you did it..to save me? To prove something, that I need you? That I'm not enough on my own? How? I've been to all the same heights you have in your career, Edge..and you know it. So what makes me different? Because I wrestle a different style? You're not bein' clear here, Edge. And even then, man, what vested interest, do you have by helping me? What exactly..do you gain?"
Edge shakes his head and smiles smugly.
"That's not the question here, Jeff. The question is, what do YOU gain?"
Hardy stops for a minute, staring at Edge. Sighing as he shakes his head once more, looking around the arena at the fans, the people, who cheer at him - he doesn't react to them, instead turning back.
"As much as I doubt the answer will be as simple as you put it..what exactly do I gain from this, Edge?"
Edge nods to himself and sighs, wiping his face, and pacing for a minute thinking heavily before.
"Jeff, rather than telling you what you will gain, I'm gonna show you, let's have a look into the future shall we?"
Edge points up at the titantron for a minute, before the picture finally changes.
Staring at the photo, Hardy begins to wipe more and more of the paint away until he resembles facially what is in the picture, staring at it, blinking a few times as he gazes. The mic by his side, he touches his face a few times, finally finding himself as he turns back to Edge, licking his lips a little to clear away the last of the paint. His eyes narrow, bringing the mic to his lips.
"And what exactly..would I have to do?"
Edge pats Hardy's cheek softly, looking around at the crowd, his eyes cold and daring, he narrows them as a sly evil grin reaches his face, turning his full attention back to Hardy. Making a whirl with his finger.
"Right now...Jeff, turn your back on these people, and walk away from the ring, leave the Cutting Edge, without posing, without laying one into me, turn your back and leave."
At first, Hardy looks ready to go for Edge, straight for the throat, however, rather than throw the punch, he stops, staring at Edge for a moment longer, eye to eye - before rolling under the bottom rope, heading straight up the ramp, saying nothing, the crowd boo, however as unphased as he was, Hardy wipes the paint from his face.
--------
Single Match: Marcus Brett (accompanied by: "Futureshock Vixen" Kirsten) vs. Christian (accompanied by: Chris Jericho)
[/u][/b]
"Good Ol' JR" Jim Ross:
Well King, last week we learnt that the Tag Champs' next challenge would come from the team of Marcus Brett and none other than the UFWA Co-Owner, Kirsten.
Jerry "The King" Lawler:
That's right, JR. Kirsten's decided to come out of in-ring retirement for the time being in order to take down the champs. But for tonight, we've got Marcus Brett and Christian in action... and that match is going to get under way right now!
At the sound of the opening bell, Christian and Marcus each rush forward and pull one another into a lock-up. Christian soon pulls Marcus into a headlock but Marcus pushes him into the ropes. With Christian rebounding off of the ropes, Marcus catches him with a back body drop, sending him crashing down to the mat. Both men spring back to their feet, with each man going directly after one another again. This time, Christian is able to lift Marcus off of his feet and plant him back to the mat in the form of a Sitout inverted suplex slam. Christian keeps Marcus against the mat for the cover but thanks to Kirsten continuing to cheer him on, Marcus powers out at 2.
As Christian remains in control, he lifts Marcus up in another headlock. Marcus battles his way out of it, pulling Christian into an STO Backbreaker. With Christian down, Marcus leaps off of the middle rope with a Springboard Moonsault. He stays on Christian for the cover but he's able to kick out. As the two square off again, Marcus prepares to end the match there with a Marc Out (Spinning Unprettier) attempt. Christian, however, is able to escape the move before it connects and he catches Marcus with an Implant DDT. After planting his head against the canvas, Christian mounts Marcus, laying into him with a series of forearm shots.
After Christian voluntarily rises back to his feet, Marcus catches him with an inside cradle, holding him down for the cover. Christian is able to manage to kick out at 2 and a half. Frustrated, Marcus drags Christian up to a vertical base, shoving him into the corner. He follows up with a Shining Wizard, causing him to stumble forward. Instead of being able to finish Christian off from there, Marcus is caught with a sudden Spear out of nowhere from the one half of the Tag Team Champions. Christian is able to go in for the kill with an Unprettier, spiking the already injured Marcus' head against the mat. Christian then successfully picks up the victory as he pins Marcus Brett.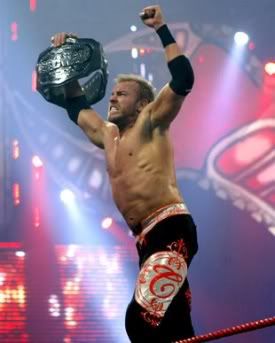 Immediately after the match, Kirsten slides into the ring to check on the condition of Marcus as she slowly helps him up to his feet. Christian and Chris Jericho get in their faces, laughing at Marcus' loss. Kirsten responds with a hard slap to the face of Jericho before all four break into a brawl. With the Tag Team Champions gaining the upperhand over Kirsten and Marcus, suddenly we see somebody leap over the ringside barricade. This person slides into the ring and comes to the aid of Kirsten and Marcus, helping to dispose of Christian and Jericho over the ropes. As he stands back up and centers himself in the ring, we soon realize it's none other than one half of the former Tag Team Champions; Alex Shelley.
Jerry "The King" Lawler:
Wow, JR, Alex Shelley is back in the UFWA!
"Good Ol' JR" Jim Ross:
It sure seems that way... and as hired help for Kirsten and Marcus by the looks of things!
The Tag Team Champions retreat up the ramp with their title belts held close to them as they stare at the three in the ring, wondering what's happening. Alex Shelley glares in the direction of the men who took his titles and injured his partner before turning his attention back to Kirsten and Marcus, as Oblivion heads to commercial break.
--------
Backstage, we see the cameras are following Nicole Franceschi as she walked backstage, about to head to the ring for her match. Suddenly, she's stopped by none other than Tyler Black. The two exchange a set of smiles before Nicole speaks up.
Nicole Franceschi:
[/i] What are you doing here? I figured you'd be tied up in your locker room with Allison keeping you hostage and out of the sight of others until she releases you at Main Event time.[/color]
Tyler Black:
- Hey, hey, Allison isn't... erm...
always
crazy like that...
Nicole Franceschi:
[/i] Who are you trying to convince, Tyler? She's too attached to you... it's kinda creepy. I mean, you two aren't even a couple but she seems to be playing the most dominating 'girlfriend' role I've ever seen. [/color]
Tyler just shrugged his shoulders, having to attempt to stop himself from laughing at that.
Tyler Black:
- Look Nicole, I just wanted to quickly say good luck tonight in your tag match... even it is against Allison and well, I know you don't need it...
Nicole blushed slightly before leaning forward and planting a kiss on Tyler's cheek.
Nicole Franceschi:
[/i] Thanks Tyler. I'll catch you later. [/color]
With that, she continued on her way to the ring, as a smug Tyler Black retreated back to his locker room.
--------
Tag Team Match: Diva's Champion Angelina Love & Allison Wonderland vs. Nicole Franceschi & Katie Williams
Allison Wonderland starts off against Nicole Franceschi, with Allison taking Nicole down with an arm drag. Both spring straight back to their feet before Allison nails Nicole in the chest with a dropkick. As she goes to drag Nicole back up to a vertical base, Nicole fights back with a few shots to her midsection. Allison stumbles back, allowing Nicole to connect with a quick Dragon Whip to send Allison to the mat. Nicole drags Allison's body to the edge of the ring, laying her neck across the ropes. She then grabs onto Allison's legs, using them to deliver a Choke Slingshot to Allison into the ropes. Nicole brings Allison back into the center of the ring and goes for the cover, only for Allison to kick out quickly. From here, Allison scurries to her corner and tags out to Angelina Love. Angelina decks Nicole with a Spinning wheel kick.
After Nicole had returned to her feet, Angelina attempts an early Lights Out (Lifting reverse STO) attempt but Nicole is able to avoid the move. Soon enough, Nicole is able to deliver a thunderous Double Wristlock Bridging Northern Lights Suplex, slamming Angelina to the mat, holding her down for the count. Angelina Love kicks out before Nicole makes the tag out to Katie Williams. Katie runs in like a house on fire, taking Angelina off her feet with a set of repeated, powerful clotheslines. Eventually, Katie decides it's time to make an even bigger impact as she takes Angelina down with a Thesz Press, laying into her with a few heavy forearm shots. After Angelina scurries away, Katie goes back after her but Angelina catches her with a Shoulder jawbreaker.
Angelina makes the tag back out to Allison Wonderland, who gets caught with an immediate Hurricanrana from the waiting Katie. Just as it looks as though Katie is about to put an end to the match, Angelina Love enters the ring, going to slam her Diva's Championship over Katie's head but Katie puts a stop to this in time. She grabs Angelina's title and slams it over her head. The referee catches Katie doing this and immediately declares Angelina and Allison the winners via DQ.
"Good Ol' JR" Jim Ross:
Bah Gawd, what a mistake by Katie Williams... a sneaky move from the Diva's Champion!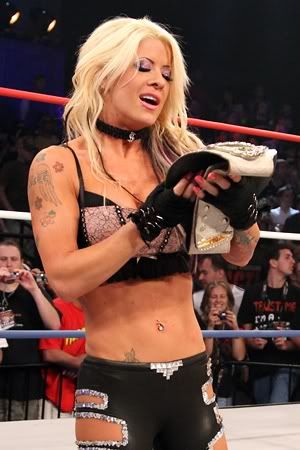 As Angelina and Allison begin celebrating that 'victory', a voice is soon heard coming from on the titantron. We soon see none other than Terri Runnels on the screen.
Terri Runnels
- Woah, woah, woah. Ladies, we're not having this. That so-called victory, ladies, will be one that I won't let you get away with. You didn't win fair and square and I've got a problem with that. So, I am officially restarting this match... right now. Ring the bell!
At the sound of the bell, a furious Katie Williams runs at Angelina, catching her with a clothesline as Nicole delivers the same fate to Allison. A brawl breaks out between all four women in the ring, with Allison Wonderland and Angelina Love managing to regain the upperhand. Allison takes Katie down with a Sit-Out Facebuster, going for the cover. Nicole, however, manages to break it up. Nicole then catches Angelina Love with a Handspring Splash in the corner.
As Angelina returns back to the outside of the ring, Nicole follow her out of there and continues to lay into the Diva's Champion with a series of rapid forearm shots. Angelina grabs her championship belt again from the side and goes to smash it over the head of Nicole but she dodges and the two break into yet another brawl, fighting their way all around the ring. Meanwhile, back in the ring, Allison misses with a clothesline attempt, allowing Katie to nail Allison with the Undo It (Snap DDT) and successfully pin her to pick up the victory for herself and Nicole Franceschi.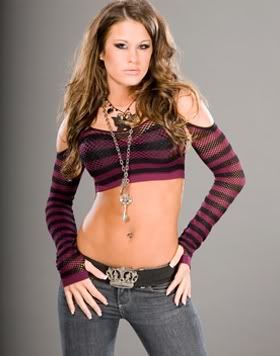 After the tag match, Katie Williams celebrates her way back up the ramp. Nicole and Angelina have a stare down and fight it out but then Debra appears out of nowhere and hits Animal Welfware to lay them both out. She then holds up the belt above the bodies around and simply smiles as the commentary team go nuts!
"Good Ol' JR" Jim Ross:
Where the hell did Debra come from, King?
Jerry "The King" Lawler:
Your guess is as good as mine, JR! But it's great anytime we get to see puppies!
"Good Ol' JR" Jim Ross:
Debra's really not letting herself be forgotten, that's for sure. And tonight proved that!
--------
Jessie McKay and Gail Kim were shown backstage with interviewer Becky Bayless stood in between them.
Becky Bayless
[/u] - Ladies, last week you were given an incredible opportunity by Terri Runnels as she said that you could be involved in the upcoming Women's Tag Team Championship match at Day Of Awakening.[/color]
Gail Kim
[/u] - That's right! We honestly can't thank Terri enough for that incredible opportunity. We never thought we'd get a huge chance like this![/color]
Jessie nodded in agreement.
Jessie McKay
[/u] - To be honest, we didn't think this chance would come out way so this week is all about proving that we deserve it. And Jessie here has already done that. I mean, earlier tonight we all saw her defeat Lacey, Natalya Neidhart and Mickie James. I was against such incredible competitors, all with much higher past achievements than I think I can ever reach myself. But tonight, I even shocked myself![/color]
Becky Bayless
[/u] – Well, later tonight, Gail will also have the chance to show that you're both worthy of the title shot, as she takes on Rain, Velvet Sky and Daizee Haze.[/color]
She turned to Gail.
Becky Bayless
[/u] - So are you ready for it?[/color]
Gail Kim
[/u] - Of course. After Jessie's incredible performance earlier tonight, then I've got to live up to her standard. She didn't let me down and I'm not going to let her down either. I mean, what kind of mentor would I be if I went out there and got pinned? I refuse to go down easily and this match will really show the start of the rise of Gail Kim and Jessie McKay.[/color]
With that, Gail and Jessie high-fived one another and walked off with their arms linked.
Becky Bayless
[/u] – Well ladies and gentlemen, we'll see this match later on tonight... next up, our final round of the Intercontinental #1 Contender tournament. And that's starting just after this![/color][/center]