Post by Old School Kane on Jun 12, 2015 16:19:01 GMT -5
Wrestler Name: Vicky Royce (formerly Sasha Banks 2015-16)
Real Name: Mercedes Kaestner-Varnado
Hometown: Boston, Massachusetts
Height: 5'5
Weight: 114 lbs


Finisher

Finishers
Out of Business (Pedigree)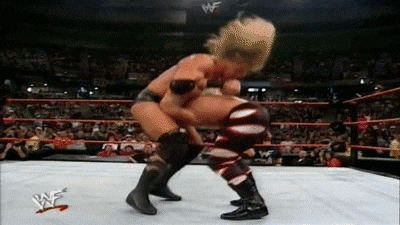 Royce
$
tatement
(Bridging crossface, sometimes transitioned from a double knee backbreaker)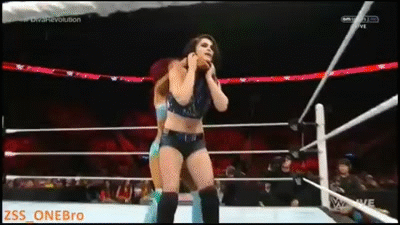 Other Moves
Camel clutch
Diving double knee drop to an opponent trapped in the turnbuckles
Headscissors takedown
High knee to a cornered opponent
Japanese arm drag
Monkey flip
Multiple forehand chops
Bankrupt

Multiple pin variations -
Crucifix
Roll-up, sometimes while bridging
Small package
Wheelbarrow victory roll

Reverse chinlock with bodyscissors
Springboard arm drag
Straight jacket sometimes preceded by a double knee backbreaker

Suicide dive to outside of ring
Frog Splash (also rarely used as a finish in big ppv matches)
Superplex

UFWA Achievements/Notes
12/06/2015 was her first appearance on UFWA television.
3x UFWA Vixens Champion
Changed name from Sasha Banks to Vicky Royce after Splashdown 2016

Theme



Short Description of Wrestler

Sasha Banks is a product of the UFWA Developmental system having joined there in early 2013 after being approached by UFWA in the Boston area having impressed in a company invited try out. Sasha moved to California as part of the process. Prior to that she had been working for a number of small independent companies to learn the basics of her skills today.
Sasha received rave reviews in 2014 on the UFWA developmental circuit for the quality of her in ring prowess against other future talent of the company before finally receiving a call up to the main UFWA roster in 2015, making her debut on Friday Night Burnout in a in ring segment with new UFWA Divas Champion Nicole Franceschi and was immediately drafted into the Burnout brand as part of that nights historic brand split.
Winning two UFWA Diva's Championships in her first year, Sasha Banks put the division on the map like never before with classic battles against the likes of Jessie McKay, AJ Lee & Maria Valdez. At Splashdown 2016 she lost the title with a serious injury. With sweeping changes going through UFWA, Sasha Banks will return under a new name.

Returning to UFWA in 2016 as Vicky Royce, she has since become the first woman in UFWA history to win the Diva/Vixen's championship for a third time and has engaged in a bitter rivalry with Spring.