Post by Kirsten on Mar 28, 2017 15:33:31 GMT -5

28th March 2017
Sun National Bank Center - Trenton, New Jersey
We see UFWA Women's Champion Hailee Morgan and Lucy Mcintosh sharing a giggle.
✿
Lucy Mcintosh:
I know right! They were soooo ugly! (they laugh again and Lucy notices the camera) That's right get that camera on us!
They pose together for a moment.
✿
Lucy Mcintosh:
Tonight I get to team with Jaz Ashby and Brooklyn in a trios Hardcore match against.... SOME LOSERS! HA HA HA! (Hailee and Lucy high five)
Lucy smirks
✿
Lucy Mcintosh:
I am going to be so proud to represent Gloria and my best friend in the whole world tonight (Hailee does a over the top crying expression) teaming with two of the best womens wrestlers in the world. Glorious Revolution has the 3 best champions in the business and I am aiming to add another title to our group in the future but I couldn't win the Women's Rumble because everyone ganged up on me! (Hailee mouths "There There!" and rubs her shoulders as Lucy does a sad face)
Tonight I will show to the world why I am the most "Lucious" Vixen in all of UFWA and why Final Frontier will be must see because of women like me!
Lucy and Hailee wander off.
--------
Natalie Chase:
Welcome to tonight's Anarchy and Burnout Joint Show!
Tony Stein:
We have so much set for tonight and we're kicking things off with Women's Tag action!
Show Opener; Tag Team Match: The Cougars (Emily Rivera & Anna Amor) vs. Holly Ricci & Lola Lewis
- Anna and Emily work together at the start of the match but its Lola who soon fights back and keeps both on the defensive.
- Soon, Holly and Lola begin to work together but eventually, there seems to be further miscommunication between the two until they begin to argue, resulting in Lola storming off.
- Holly looks to be in control until Emily hits her with a cheap shot and then a dropkick into the arms of Anna Amor.
- Anna hits the Burning Desire to Holly to pick up the victory.
(Winners - Emily Rivera & Anna Amor)
Natalie Chase:
More miscommunication between Holly and Lola!
Tony Stein:
And a huge victory for the Cougars!
--------
After a commercial break, the Cougars are backstage.
Anna Amor:
That was just the first glimmer of success that you've seen from the Cougars so far. We have so much more to give and it is only a matter of time before we stand before you as a golden team with some shiny new accessories but until then, well, we've got our sights on another prize as well.
Emily Rivera:
Can we call him that?
Anna shrugged.
Anna Amor:
Who knows? But Mr. Brent Farrell knows our intentions and hey, Kara should be aware by now as well.
Emily Rivera:
Then perhaps we should go and find Mr. Farrell... I'm sure he could do with some company for the rest of the show...
Anna agreed as the two quickly wandered off.
--------
Singles Match: Faith vs. Ava Elwood
Natalie Chase:
We saw Ava debut back in the Vixen's Rumble! Can we see more from her tonight?
Tony Stein:
She'll be facing Faith, who also impressed In this match. This will be a good one!
- Ava Elwood gets off to a strong start, throwing Faith into the corner and hitting her with a series of high knee strikes.
- Ava goes in for the kill early but Faith takes her down with a Float-Over DDT.
- Faith then remains in control and regardless of Ava fighting back and getting shots in of her own, Faith soon plants her with a huge Spear.
- Faith hits The Bewitching and this one is over!
(Winner - Faith)
Natalie Chase:
Faith with a huge victory!
Tony Stein:
And Ava doesn't look happy!
Faith heads backstage after that huge win as Ava throws a tantrum in the ring.
--------
We see Ava Elwood storm backstage after her loss, clearly not happy. When she sees Faith, she starts screaming at her.
Ava Elwood:
Really? You think you can get away with that?
Faith:
Uh, with what? Winning a match fairly, like I'm supposed to?
Ava Elwood:
You know you didn't deserve it. You've done nothing here and suddenly, you manage to achieve one victory and -
Soon, we see RJ walk onto the scene.
RJ:
Is there a problem here?
Then, another voice echoes through the hallway and it's the voice of Ava's boyfriend Patrick Lyall.
Patrick Lyall:
Yeah, keep your woman in check. Ava raised an excellent point there.
Ava Elwood:
Thank you, baby!
She then kissed him as Faith and RJ rolled their eyes.
Faith:
Frankly, I'm confused about what the issue actually is...
RJ:
You're not the only one.
Patrick then stepped forward.
Patrick Lyall:
Just know that no matter what, this isn't over. Faith, you know you got lucky and you're going to feel the wrath of Ava Elwood soon... trust me.
Patrick then threw his arm around the shoulders of Ava as they stormed off, leaving RJ and Faith looking pretty confused.
--------
Hardcore Trios Match: Glorious Revolution (Lucy McIntosh, Ultra Violence Champion Brooklyn & Anarchy Champion Jaz Ashby; accompanied by Joy) vs. The Asylum (Logan Frost, Leyton Kimura & Audra)
Natalie Chase:
Huge stables action next between two amazing teams!
- Jaz Ashby and Leyton Kimura have a great back and forth and ultimately take their brawl out of the ring, where Kimura gains control after using a steel chair as a weapon.
- Meanwhile, Lucy and Audra go at it, with Lucy catching Audra with a cheap shot and then an attack with a steel chair.
- We also see Brooklyn looking to put Frost away after tearing him apart with a barbed-wire wrapped steel chair.
- Brooklyn and Lucy prop a table up in the corner of the ring. They go to throw Frost through it but Kimura and Audra both stop this from happening.
- Frost breaks Brooklyn in half with the Frost Bite through the table and pins her to pick up the huge victory!
(Winners - Logan Frost, Leyton Kimura & Audra)
Natalie Chase:
Woah, Frost just pinned Brooklyn, the Ultra Violence Champion!
Tony Stein:
No doubt, that's going to put him in a great place, Nat!
--------
We see Gustav Wolfe standing in the ring with Johan Anton, Pierre Renaud and Jayden behind him.
Gustav Wolfe:
For those of you who saw last week's atrocity that was Retribution, you'll realise why I'm not a happy man and why the Wolfe Pack are here to fight tonight. In fact, we're here to lay down a challenge. Last week, you saw the Brotherhood thrive and the Wolfe Pack fail. However, we also notice that the Brotherhood have done NOTHING since becoming the Stables Champions and its almost as though they've already forgotten about those particular championships...
He rolled his eyes.
Gustav Wolfe:
So tonight, we wish to challenge any three members of the Brotherhood to a match right now in Trios action... and I want them to have the balls to put the Stables Championships up for grabs in the process.
"Brotherhood of Man" by Motorhead hits as Jax, Bradley Reid and Myles Maxted appear on the scene.
Jax:
Really? You want a championship after doing what, exactly? None of you have done a damn thing to get recognized and you even just admitted that you didn't do anything last week to earn this so we'll be happy to defend against you... when you do earn it.
Jax then turned to walk away but Gustav called him back.
Gustav Wolfe:
Don't be so quick to say no, boys. After all, if you reject this, you cannot possibly claim to be the fighting champions you wish you could be...
Jax then turned back but Bradley Reid stepped in.
Bradley Reid:
Guys, I say we do it. A win here for us just shuts them up and gives us a successful defence. We got this.
The three talk between themselves briefly before agreeing.
Myles Maxted:
Fine, we'll give you your shot right now... but just know you don't deserve it. Just make it Hardcore Rules and I'm happy. We'll catch you later...
The Brotherhood then walked off of the scene and made their way backstage as Gustav Wolfe smirked.
--------
Singles Match; Non-Title: Ultra Violence Women's Champion Kacey vs. Sabrina
Natalie Chase:
Kacey demanded a match here tonight and she's got it, apparently!
Tony Stein:
This is going to be good!
- Kacey is dominant at the start of the match as she breaks Sabrina in half with a Spear, followed by a hard DDT.
- Soon, Sabrina catches Kacey with a snap suplex, followed by a running knee but Kacey dodges a second attempt and catches her with a flapjack.
- Kacey delivers the K2 and this one is over!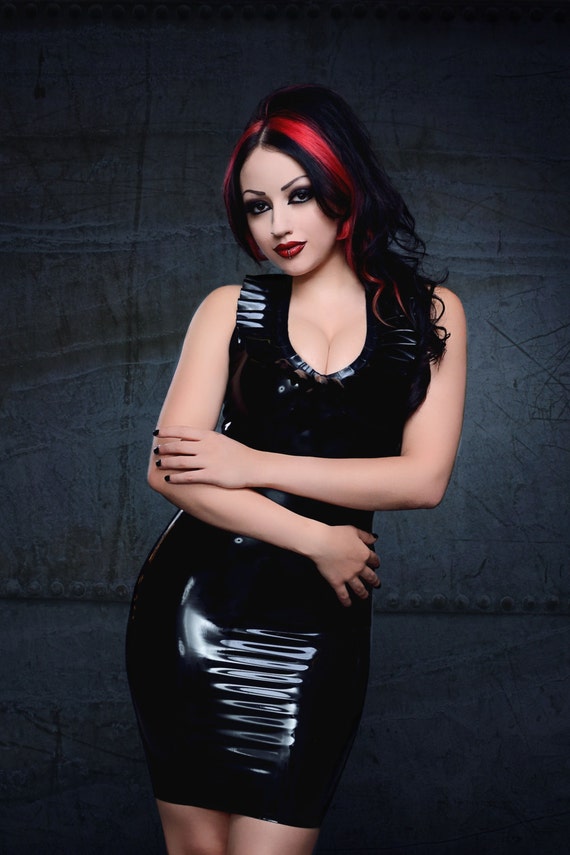 (Winner – Kacey)
Kacey has her hand raised in victory as she wraps the Ultra Violence Women's Championship belt around her waist screaming "This will be you, Bri Kelly!" as she points down at the broken Sabrina in the ring.
--------
We see Kirsten sat in her office behind her desk and opposite her, was Shane Knox.
Kirsten:
I get what you're saying and I'd love to be able to help but it was written into the official rules of the Retribution Superstar Rumble that the individuals who eliminated the Trios Champions would earn just that... a Trios Championship opportunity. I'm afraid I can't exchange that for a World Heavyweight Championship match, as much as I'd love to.
Shane eventually nodded, admitting defeat.
Shane Knox:
Fine. I'm happy to just have an opportunity but you have to see where I'm coming from with this... I don't have two partners to cash in the shot with.
Kirsten:
Again, I totally get it. But I'm afraid there's nothing I can do. I could assign you two partners at random but I want to be fair. I'm putting this in your hands. You go out there and you find two partners.
Shane Knox:
Fine, if that's what I've gotta do, then I'll do it.
Kirsten:
I know you'll make a good call.
Shane just nodded, although clearly still not happy, as he walked out of the office.
--------
Singles Match: Patrick Lyall (accompanied by Ava Elwood) vs. Shane Knox
Natalie Chase:
After the events from earlier in the night, it seems Lyall has Ava in his corner!
Tony Stein:
But will that even be able to help him against Shane Knox?
- Lyall immediately catches Knox with a running knee strike but Knox responds with a Big Boot to the face, followed by the Snake Eyes.
- Knox drags Lyall up but Lyall answers with a rake to the eyes to gain control. He sends Knox down with a DDT.
- Lyall goes in for the kill with the Prophecy but Knox battles out of it and connects with a huge forearm smash.
- Lyall is soon met with the Knox Out and this one is over!
(Winner - Shane Knox)
Natalie Chase:
Knox with the huge victory there!
Tony Stein:
And it looks like Knox has some company right now!
As Knox has his hand raised in victory, we see Orlando Cruz and Micah Sterling walking down the ramp. They step into the ring and hold up Knox's hands as Knox just looks incredibly confused. He pulls his hands free and shouts something at the two but they attempt to keep celebrating with him.
Natalie Chase:
Oh, I see! Cruz and Sterling know Knox needs some partners... they're trying to get into his good books!
Tony Stein:
That's going to be tough to achieve... Knox hates these two!
Knox exits the ring and heads backstage.
--------
Moments before their match we see Jax, Bradley Reid and Myles Maxted warming up, Jax has a steel chain around his next in preparation for Hardcore Rules
Natalie Chase:
Brad, Jax, Myles have a tough one coming up against The Wolfe Pack.
The two take a quick scan around the locker room for potential weapons and are both taken by surprise by the appearance of Anthony Paine. Paine locks hands with Jax before doing the same with Myles and then Brad.
Myles Maxted:
I know you've got your own match to worry about but thanks for being here.
Anthony Paine:
I'll take any opportunity to beat someone up. Gustav has these foreigners lurking everywhere so I figure it couldn't hurt to have a foreigner watch your backs too.
Myles Maxted:
Agreed.
Myles looks at Jax and Brad.
Myles Maxted:
You ready to do this?
Jax:
I was born ready, let's do it.
Jax and Myles leave, Paine follows. We cut back to the ring.
--------
Stables Championships Hardcore Match: The Brotherhood (Jax, Bradley Reid & Myles Maxted; accompanied by Anthony Paine) vs. The Wolfe Pack (Johan Anton, Pierre Renaud & Jayden; accompanied by Gustav Wolfe)
Natalie Chase:
Well, looks like we've got an impromptu Stables Championship match!
- Maxted dominates Renaud at the start of the match, with Maxted gaining control with a hard crooked arm lariat, followed by a Cradle DDT onto a steel chair.
- From here, Maxted works with Jax, who destroys Renaud with a series of power moves, before he's able to catch Jax with a hard dropkick and then a DDT. Renaud then exits the ring as Jayden flies in.
- Jayden remains on the offence briefly thanks to his speed but Jax soon uses his power to ground Jayden before he and Reid square off. Reid then finds a lead pipe and uses that to his advantage.
- Reid and Anton go back and forth. Anton dominates initially but Reid soon goes in for the kill. Soon, Jax steps in with his steel chain and launches an assault on Anton.
- Wolfe smashes his signature cane into the back of Reid, who is then taken down by the Hammerfall from Anton onto a garbage can. Maxted and Jax are held back by Renaud and Jayden so the Wolfe Pack steal it!
(Winners & NEW Stables Champions – The Wolfe Pack)
Natalie Chase:
Woah, we have new champions!
Tony Stein:
The Brotherhood were screwed!
Reid can't believe it as he regroups in the ring. He throws a tantrum, kicking away at the bottom rope out of frustration as Anthony Paine, Myles Maxted and Jax try to calm him down but regardless, the Wolfe Pack celebrate up the ramp.
--------
'Rebel Without A Pause' by Public Enemy echoes throughout the arena as X-Division Champion Kenny Cole makes his way onto the stage. He grabs a microphone as he steps into the ring.
Kenny Cole:
So, I've not been able to really shine as X-Division Champ and that's startin' to annoy me. I don't feel I've been given as many opportunities as others and not even back at the Retribution Rumble was I able to give it my all. If I was, trust me, I'd be the one going to the Final Frontier main event.
The crowd booed but he ignored it.
Kenny Cole:
But since I'm not, I'm just out here tonight to have my voice heard and -
Just then, Kenny is cut off by 'Demagogue' by Urban Dance Squad as Richie Allen makes his way onto the stage.
Richie Allen:
Hey man, no disrespect but I'm a man who has had the honor of being X-Division Champion before and that championship means a lot. You've done a decent job but you're right, you haven't done anything to really get noticed. The same can be said about me. What the hell have I done recently? I want to start to get noticed and I can do that by challenging you for the X-Division Championship at Final Frontier.
The crowd cheered but before Kenny can respond, 'We Will Never Die' by Celldweller hits as Romeo Matthias appears on stage.
Romeo Matthias:
Yo guys, that's real cool and all but you've got to remember that I haven't received my rematch for that title yet and its only a matter of time before I do so sorry Richie, but that shot at Final Frontier should be mine.
"VitMaster" by Sakuzyo then hits him off as Trevor Marsden appears on stage. Before he can say anything, "Cassian Wants it Now" by Adam Massacre cuts him off and Cassian, accompanied by Apollo and Amadeus appears on stage. Now, it's Cassian who is cut off and this time, it's by the arrival of Kirsten onto the stage.
Kirsten:
Boys, boys, boys. I understand that Final Frontier season gets everybody a little excited so in theory, I should narrow this down a little and perhaps just decide on one person to challenge Kenny.
But instead? I'm going to give you all a chance. So I'll be happy to announce one more match for Final Frontier tonight. Kenny Cole, you'll be defending against Richie Allen, Romeo Matthias, Trevor Marsden, Cassian and well, perhaps I'll even add more to that. But it's going to be one hell of an X-Division match for the gold and that will happen in a 20-minute Championship Scramble Match. Enjoy, boys.
Kirsten then walked away as everyone in the ring just stared each other down.
--------
The cameras cut backstage where we see resident interviewer Kerri Leigh standing by with Spring, who is pacing around in frustration
Kerri Leigh:
I'm standing by here with one third… or quarter of The Seasons Spring who—
Spring:
Kerri, shut up! I know you like to think you're funny sometimes but this is not a good time and by the way last time I checked there were always four seasons, Spring, Summer, Autumn, Wynter, we're a Quartet, just because we sometimes break away from each other doesn't mean we aren't still Four.
Kerri Leigh:
I apologise but Spring, why so frustrated?
Spring:
Glad you finally asked, I'm frustrated for two reasons, one being that I'm not booked tonight and two being that there's a number one contenders Vixen's match that I am not in but you know who is in Kerri? Vicky Royce, you know, the Vixen that controversially beat me but later lost to me CLEAN later on? How is that fair? What's the deal with that?
Kerri Leigh:
Maybe you weren't put in due to who the champion is? It is your Seasons partner after all
Spring:
And that matters why? Summer has been around a long ass time and I'm not exactly a newbie, we know that business is business and we have no problem fighting each other for a title, Summer and Robyn did… although I do know that situation was different but still. The fact that this so called "Big Boss" is in this match an I, "The Biggest Boss" am not is an absolute joke…
Spring pauses
Spring:
You know what? I'm done here
Spring storms off leaving Kerri standing alone. We cut back to ringside
--------
Tag Team Match: The Brotherhood (Kameron Ryder & Anthony Paine) vs. Steven Clayton & Marty Wilson
Tony Stein:
We saw Kameron step into the ring alongside his usual tag partner Paine at the Retribution Tag Rumble and we're about to see it again!
- Kameron Ryder wastes no time taking Clayton off of his feet with a series of kicks, followed with a shoot kick to the chest.
- Ryder brings in Paine as the two take Clayton down with a double DDT.
- Paine takes control with a stiff kick, followed by a suplex.
- Paine hits the Paine Killer on Wilson to pick up the victory.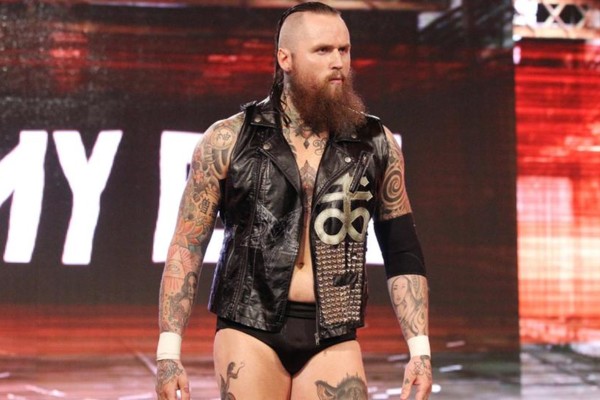 (Winners - Kameron Ryder & Anthony Paine)
Natalie Chase:
Another big win for the Brotherhood!
Tony Stein:
Hey, that's to avenge their Stables title loss from earlier!
--------
We see Ricky Parker standing against a wall looking rather tired and a blank expression. We see Jett Hanson and Marty Wilson walk up to him.
Jett Hanson: Hey! What's new Rick!
Ricky Parker: Nothing
Jett Hanson: Jeez you looked tired man!
Ricky Parker: (holds his head and lets out a pained sigh)
Jett Hanson: Hey man are you ok?
Ricky Parker: I'm fine... guys are you down for wrestling a match on the pre-show at Final Frontier?
Jett Hanson: (looks over at Marty who nods) Why sure we are! Who are we facing?
Ricky Parker: No idea
Jett Hanson: No idea? Well I...
Ricky Parker: Please agree to the match. I need to be on the card
Jett Hanson: (laughs) Ok ok! We'll do it!
Ricky Parker: I'll see you around then.
Marty and Jett watch Ricky walk off with a vacant expression leaving the two to scratch their heads and head off chatting away. Ricky heads through a door and then he collapses to his knee shouting "No! NOOOO!"
The scene ends
--------
Vixen's Championship #1 Contender Elimination Match: Madison vs. Lizzie Hunt vs. "Big Boss" Vicky Royce vs. Darcy Giorgio vs. Jessica Wilde
Natalie Chase:
With Bri Kelly cashing in her Vixen's Rumble win on Kacey and the Ultra Violence Women's Championship, that leaves Summer Valdez without a challenger at Final Frontier!
Tony Stein:
And it's going to be one of these five lovely ladies who takes that place!
- Jessica Wilde is taken out of the match first, thanks to the Starry Eyed from Darcy Giorgio.
- Darcy is then eliminated next after being hit with the Maddie Bomb from Madison.
- Madison then looks to eliminate Vicky Royce but she's able to escape as Lizzie Hunt then steps in to nail Madison with the Break a Bitch to eliminate her.
- Lizzie almost puts Vicky away with the same move but after a great back and forth, Vicky eventually takes Lizzie out with the Out of Business to pick up the victory. (Winner - Vicky Royce)
Tony Stein:
And it's a big win for Vicky Royce. Looks like she's finally getting her rematch!
As Vicky has her hand raised in victory, "Phantom Power And Ludicrous Speed" by Pierce the Veil hits as Vixen's Champion Summer Valdez makes her way onto the stage.
Summer Valdez:
Vicky... congratulations! I bet you feel incredibly proud of yourself and I'm not going to take that away from you. I mean, I'd be feeling happy too if I just defeated a bunch of nobodies too. No offence, ladies. The thing is, none of them have really stood out so it's hard to imagine any of them getting a shot on the biggest show of the year right now. They're not ready for it. However, you and I have done battle before so it does make sense.
Hey, Spring was right earlier. She definitely deserves the shot above you but still...
You just have to remember though... who is the current champion? Me. And why? Because I deserve it more than you. I have worked incredibly hard but that's something you forget about, isn't it? You stand there every single week and claim that you deserve it more, regardless of you disappearing for months on end. I guess that makes sense to you and your warped sense of logic is just fine. Because when it comes to Final Frontier, you're going to realise that when all is said and done, I do deserve this, particularly because I would have just once again whooped your ass.
The two then stare each other down as Summer holds up the Vixen's Championship.
--------
Kirsten is seen in her office again but this time, with Erica Rose.
Kirsten:
I seem to be trying to fix plenty right now but this is one I think I can actually work with successfully.
Erica Rose:
Yeah? I know it's a lot to ask but I just think there's real potential for something big to happen here. Levi did earn his opportunity but you saw the way he took me out and it was just a split-second difference between him and me touching the ground. I think I do have an argument here.
Kirsten:
And hey, I'm not doubting it. I'm just saying, it's going to be tough to really do anything to fix it but I'll definitely try to get you something you deserve.
Erica Rose:
Thanks, Kirsten. You have no idea how much that means to me. I mean, I see all my team mates and family heading into Final Frontier with such huge opportunities and I'd kill for that. I came so close and -
Kirsten held her hands up.
Kirsten:
Hey, you don't have to keep trying to justify it to me. I'll see what I can do, Erica.
Erica Rose:
Thank you, I appreciate it!
Tony Stein:
Looks like we could have a change to our Final Frontier main event already!
Natalie Chase:
That could be crazy!
--------
Trios Division Sudden Death Match: Chiyo Rei (accompanied by Shiori Katashi & Taizo Izumi) vs. Scarlett Star (accompanied by Fyre & Chelsea Rayne) vs. Aerin (accompanied by Mara & Sabrina) vs. Colt Walker (accompanied Tommy Gunn & Shooter Magnum) vs. Cheyenne (accompanied by Sherrie Fox & Aimee Birch)
Natalie Chase:
Huge match here, Tony!
Tony Stein:
That's right! We have a representative from five different Trios teams, fighting it out in Sudden Death action!
- Chiyo Rei remains in control for several minutes at the start of the match. Soon, he's taken down with a huge series of speedy moves from Cheyenne.
- Cheyenne is then taken down with a dropkick to the chest from Aerin. Aerin then looks to put her away but Colt Walker puts a stop to her and nails Aerin with a powerslam.
- Star hits the Star Spangled Blaster on Walker to take him out. She then quickly covers him to pick up the victory.
(Winner - Scarlett Star)
Natalie Chase:
And it's a huge win for Star!
Tony Stein:
What a match!
--------
We see a still very frustrated Azaiah pacing back and forth backstage, not looking happy.
Azaiah:
I still don't know how I can come back from any of this...
He said as he looked across to the woman who stood with him and that was Nirvana, his team mate in UWF.
Nirvana:
Look, things aren't going well right now but that doesn't mean it's impossible to turn it around. Take me for example, I'm a World Champion in UWF but I can't even get booked as a damn commentator on a joint show like this, even though that's my damn job!
She said with clear anger in her voice but she then calmed down.
Nirvana:
But I'm not letting it get to me.
Azaiah:
Clearly.
He sighed but nodded as he turned back to her.
Azaiah:
It's just frustrating that I can't seem to get back on track here. It's ever since those nobodies turned their backs on me...
Nirvana:
You're right, they're exactly that... they're nobodies. So don't even give them a second thought. Just think about your success in UWF right now and trust me, we'll find a way to make things once again work for you. We're a team and always will be. Criss still has your back and Corey will when he gets back. We've got this.
She offered him a sincere smile as she and Azaiah then began to walk away.
--------
8-Vixen Tag Team Match: The Sirens (Kaity, Daisy, Kenzy Black & Talia Cavenagh; accompanied by Ashley Jak) vs. Mayumi, Michelle Peck, Elena O'Neil & Lara Willis
Tony Stein:
The Sirens are coming off one hell of a night from Retribution. Can they keep that momentum going?
- Daisy and Mayumi trade shots at the start of the match. Daisy gains control with a DDT before almost putting her away with the Daisy Chain.
- Daisy and Kenzy then work together to keep both Mayumi and Michelle on the defensive.
- Soon, Talia is tagged in and she plants Elena with a huge kick to the face, into a snap DDT.
- Talia then brings in Kaity, who is met with a clothesline from Lara but Kaity soon finds a way to turn it around.
- Kaity hits the Swift Kick on Lara. With the rest of the two teams battling it out on the outside of the ring, Kaity picks up the victory.
(Winners - Kaity, Daisy, Kenzy Black & Talia Cavenagh)
Natalie Chase:
It's another incredible victory for The Sirens!
Tony Stein:
Can anybody stop them right now?
--------
We see Diva's Commissioner Hannah Everly backstage, shaking her head as she looks confused about something.
Hannah Everly:
So... you have no contract with the UFWA, haven't been offered one and you decided to run down to the Vixen's Rumble to participate and think you could get away with it?
"Well, really, I was just doing it to try to get a contract. You can't say I didn't impress!"
We hear that voice come from the yellow-haired stranger who entered the Vixen's Rumble at Retribution.
"Although, I should probably totally introduce myself. I'm Rae Bronwyn. I'm a huge fan of the wrestling business as a whole but I have been learning to wrestle for the past few years and well, I saw this as a huge opportunity."
She took note of the still unimpressed expression on Hannah's face.
Rae Bronwyn:
I sense that the way I went about getting noticed may have been wrong but still... you can't deny I did well, right?
Hannah Everly:
Well, I won't deny that, no. You impressed and did a decent job in that Rumble but the point remains, you weren't supposed to be there!
Rae Bronwyn:
But I can be in the ring legally! I mean, if you do finally offer me a contract...
Hannah Everly:
You really think that's going to work?
Rae nodded her head with a huge smile.
Hannah Everly:
Think again...
Hannah then turned her back on Rae and walked off.
--------
Anarchy Championship #1 Contender Over-The-Top-Rope Battle Royal: Nixon vs. Silas vs. Jesse Caine vs. Azumi Goto vs. Connor Easton vs. Karmozijn vs. Marcus Brett vs. Rei Kagura
Natalie Chase:
With Levi Flynn cashing in his Retribution Rumble victory in on Conrad Black's World Heavyweight Championship, it's time to discover who will challenge Jaz Ashby for the Anarchy Championship!
Tony Stein:
It's a mini-Rumble!
- Azumi Goto is the first to be eliminated from the match by Jesse Caine.
- Rei Kagura isn't far behind as she's thrown out of the ring by Marcus Brett.
- Brett is then almost eliminated by Caine but he manages to hold on.
- Meanwhile, Connor Easton is eliminated by Karmozijn but seconds later, Karmozijn is thrown from the ring by Nixon.
- Jesse Caine almost has Silas out but he's able to reverse so Silas tips Caine out of the ring.
- Marcus Brett and Nixon are also fighting on the ring apron. Brett almost has Nixon out but finally Nixon manages to kick Brett down-low to cause him to fall off the apron.
- Out of nowhere, Silas then kicks Nixon in the face to knock him to the ground as well.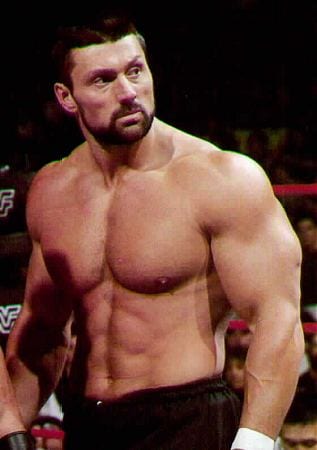 (Winner - Silas)
Natalie Chase:
Woah! Silas just eliminated Nixon!
Tony Stein:
Hey, Nixon eliminated Silas in the Retribution Rumble. They may be a team but still, all is fair!
Nixon argues with Silas, asking why he did that but as he does, Marcus Brett is in the background, laughing. Nixon turns to face him as Marcus shrugs that off and quickly exits as Nixon continues to berate Silas.
--------
Backstage, Kirsten is stood next to Adam Ryder in front of the camera.
Kirsten:
Okay, so tonight, you've already heard quite a few announcements regarding what you can expect at Final Frontier. However, heading into it, myself, Adam and Lincoln have been discussing a few extra ideas and we have one in particular we're looking forward to, given all three of us are British. Well, Adam is half-French but still, the British thing means a lot to all of us.
Adam Ryder:
So starting soon, we're going to host a UK tournament. There won't be a championship involved in this but we're aiming to just bring in some of the best British athletes and have ourselves one hell of a tournament, essentially for bragging rights.
Kirsten nodded.
Kirsten:
And we'll be finalising details of that soon and kicking things off in the next few weeks. The tournament final will be held at Final Frontier.
Adam Ryder:
And speaking of Final Frontier, we also want to talk Qualifying matches. Of course, we've got our usual Money In The Bank briefcases up for grabs. Our Money In The Bank matches will include a Superstar MITB, a Vixens MITB, a Tag MITB and a Trios MITB. For the first three, we will have qualifying matches in the coming weeks.
Kirsten:
Since we are lacking in trios teams slightly, we'll be handpicking teams to participate in that but all the others will indeed have qualifying matches starting from when we return on April 18th.
Adam Ryder:
There's a lot on the line already so it's time for everybody to step up.
The scene then cut back to the ringside area.
--------
Main Event; Trios Match: World Heavyweight Champion Conrad Black, Intercontinental Champion "2017 Co-Queen of the Ring" Mercedes & "2017 Co-Queen of the Ring" Erica Rose vs. "2017 Co-King of the Ring" Caiden Tate, "2017 Co-King of the Ring" Tyler Ruocco & Nicole Franceschi
Natalie Chase:
Main event time! Two amazing teams here and I cannot wait for this!
Tony Stein:
This will be epic, Nat!
No Remorse, along with Nicole Franceschi are first to head to the ring and as they do, Tyler Ruocco grabs a microphone.
Tyler Ruocco:
So earlier in the night, I saw a conversation between Kirsten and Erica Rose. Apparently, Kirsten is contemplating adding Erica to the Final Frontier main event when she doesn't deserve it. She came second in the Retribution Rumble and that means her title shot? It's a no go. Am I supposed to just sit by and let that happen?
Caiden Tate:
That's the issue around here. Opportunities are just handed to those who don't deserve it and even those who deserve it and earn their opportunities, they're screwed out of them in favor of the Administration and that's why we're here to make a stand.
Tyler Ruocco:
So I'm here to call out Kirsten and Erica Rose and anybody else they are associated with. If Kirsten wants to add Erica Rose to the Final Frontier main event for a flimsy reason, I say, why not do more? Why not give others the same opportunities? Whatever. Right now, we're here to fight and I'll get my answers soon.
He threw down the microphone as Conrad Black, Erica Rose & Mercedes make their way to the ring.
- Conrad Black is the dominant force at the start of the match as he takes it to Caiden Tate. Black almost puts him away following the Black Listed but Tate stays in it and nails Black with a Tilt-a-whirl backbreaker.
- Tate tags in Nicole Franceschi as Black brings in Mercedes. The two go back and forth until Nicole delivers the Three Strikes. Nicole goes in for the kill with the CrushCrushCrush but Mercedes escapes.
- Mercedes takes Nicole down with a DDT before tagging in Erica Rose. The two throw Nicole over with a Double Suplex before she drags herself across the ring to bring in Tyler Ruocco.
- After Ruocco misses a splash, Erica takes control. She hits him with a Springboard Tornado DDT but after she shouts something in the face of Tate, he storms into the ring and a brawl breaks out.
- Black and Mercedes join the fight, as does Nicole Franceschi.
- In among it all, Ruocco catches Erica with the Ruocco 'n Roll to pick up the victory.
(Winners - Caiden Tate, Tyler Ruocco & Nicole Franceschi)
Natalie Chase:
Tyler just pinned Erica! That's exactly what he wanted from tonight!
Tony Stein:
He's put himself in an excellent place there, Nat!
As the group have their hands raised in victory, Kirsten makes her way onto the stage again.
Kirsten:
Tyler... congratulations on that victory. Hey, you even just proved your point so that is admirable. I do stick by saying that Erica Rose does deserve to be in the main event of Final Frontier but I do see your point so I'm going to give you the following opportunity.
She paused as she just looked Tyler straight in the eyes.
Kirsten:
While Mercedes will defend the Intercontinental Championship against Caiden Tate in his rematch at Final Frontier, I suppose it makes sense we give their respective partners a great match too. Since Final Frontier will cover two nights, I will book Erica Rose versus Tyler Ruocco on night one, with the winner heading to night two to make the main event a triple threat. So there's your opportunity, Tyler... all you've got to do is take it.
Kirsten heads backstage as Tyler nods his head, clearly hyped up as Erica Rose staggers to her feet and stares him down.