Post by Adam on May 30, 2017 13:48:03 GMT -5
30th May 2017Alliant Energy Center - Madison, WisconsinKameron Ryder:
Welcome to Tuesday Night Anarchy!
Nirvana:
We've got a lot to look forward to tonight and we're starting things off with the Asylum versus the Rejekts!
Show Opener; Hardcore Tag Team Match: The Asylum (Leyton Kimura & September) vs. The Rejekts (Dallas & Lilith)
- Kimura is dominant at the start of the match as he uses a steel chair as his main weapon to take down Dallas.
- Meanwhile, September manages to take out Lilith with a kendo stick as they take their battle outside the ring.
- The Asylum remain in control until Dallas hits a low-blow on Kimura to gain control.
- Thanks to Lilith wiping out September with a huge series of 2x4 shots on the outside of the ring, September is taken out of the match.
- Dallas nails Kimura with the Lockdown and pins him to pick up the victory.
(Winners - Dallas & Lilith)
Kameron Ryder:
Big win for the Rejekts!
Nirvana:
They're on a roll right now!
-----
Kerri Leigh:
Ladies and gentlemen... Ultra Violence Women's Champion Bri Kelly.
Bri Kelly then walked forward.
Kerri Leigh:
Bri, last week was a rollercoaster for you. You and Leah were both attacked by Aaliyah Khan during your match. Aaliyah then went to steal your Ultra Violence Women's Championship but you went to attack Aaliyah backstage to take it back.
Bri Kelly:
I know, I snapped. That wasn't me and it was a little strange and like a slightly out of body experience. I'm not used to being that way but I had to. I mean, Aaliyah has been getting under everyone's skin for some time and she's frustrating! I had to do what I could to show that I'm not a pushover!
Kerri Leigh:
Well, Aaliyah is set to wrestle in our next match. Is it safe to say you'll be watching?
Bri Kelly:
Of course I will be, Kerri. Aaliyah does a lot to annoy me and I'm not easily annoyed! So I am here to fight and I am here to be the best damn champion I can be! So if Aaliyah wants a piece of me, I'll see what she can really do...
She stared ahead of herself and into the camera.
Bri Kelly:
So I hope she watches her back.
We then see Leah Riley walk onto the stage and link arms with Bri.
Leah Riley:
She needs it.
Bri and Leah then walked away.
-----
Hardcore Match: Aaliyah Khan vs. Lacey Monroe (accompanied by Emily Rivera & Anna Amore)
Kameron Ryder:
Looks like Aaliyah has a target on her back!
Nirvana:
More so than usual!
- Lacey tries her hardest to avoid contact but Aaliyah is in firm control with a series of kendo stick shots.
- Aaliyah remains in control and looks to put Lacey away with the Reload but Emily Rivera acts as a distraction to stop her.
- Bri Kelly and Leah Riley arrive on the scene and stand at the bottom of the ramp. This allows Anna to strike Aaliyah with a huge steel chair shot to the head of Aaliyah as Emily drags Lacey up.
- This allows Lacey to pin Aaliyah up to pick up the win.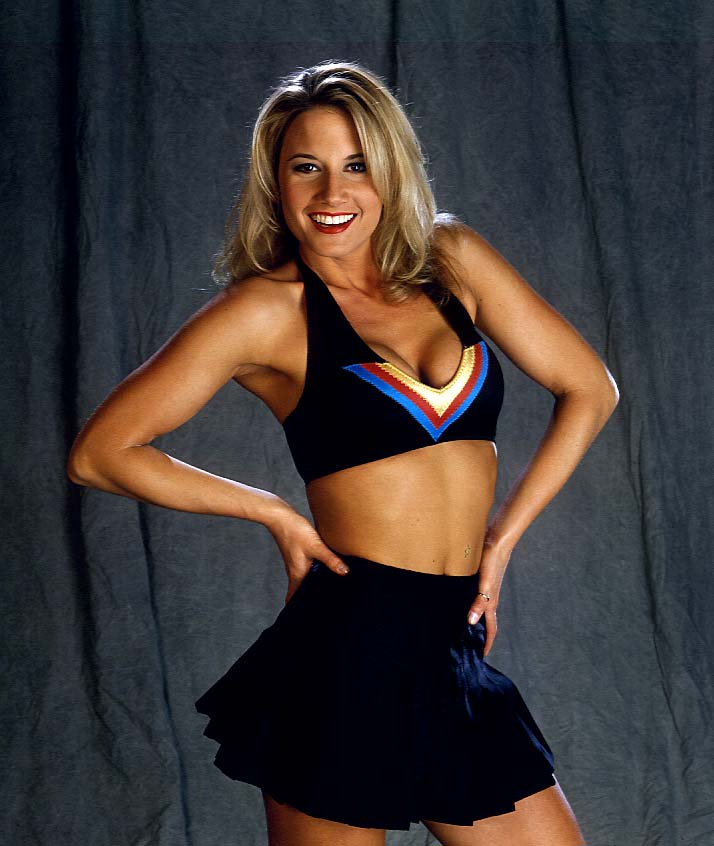 (Winner - Lacey Monroe)
Kameron Ryder:
Lacey with the win of her life there!
Nirvana:
Thanks to Bri and Leah, but still...
Emily and Anna then drag Lacey out of the ring and help her to the back as Bri Kelly and Leah Riley just stare at Aaliyah, who is attempting to return to her feet. As she does, she stares down at the two as they stare straight back.
-----
'Be All End All' by Anthrax hits as we're shown another promo video for a tag team but it's still not clear of who exactly it is.
Kameron Ryder:
I wonder who we'll be seeing in the UFWA soon!
Nirvana:
There seems to be a lot of hype around them either way!
The video continues to play out into commercial break.
-----
Hardcore Match: Ultra Violence Tag Team Champion William Levon (accompanied by Alice Autumn) vs. Kacey (accompanied by Karleigh & Karmozijn)
Kameron Ryder:
Kacey and Karleigh earned a shot at the UV Tag Team Championships last week so they finally square off with the champs!
Nirvana:
Kacey takes on current champ Will!
- Kacey manages to catch Levon with an early Chokebomb before bringing a pair of brass knuckles into play. She uses them to her advantage.
- Soon, Levon fights back with a huge series of shots, followed by an Enzuigiri and then a Running DDT onto a steel chair.
- Karleigh attempts to get involved but Alice pulls her down from the ring apron and the two begin to brawl.
- Karmozijn blinds Levon with the red mist. This allows Kacey to hit the K2 to the blinded Levon onto a steel chair to steal the win.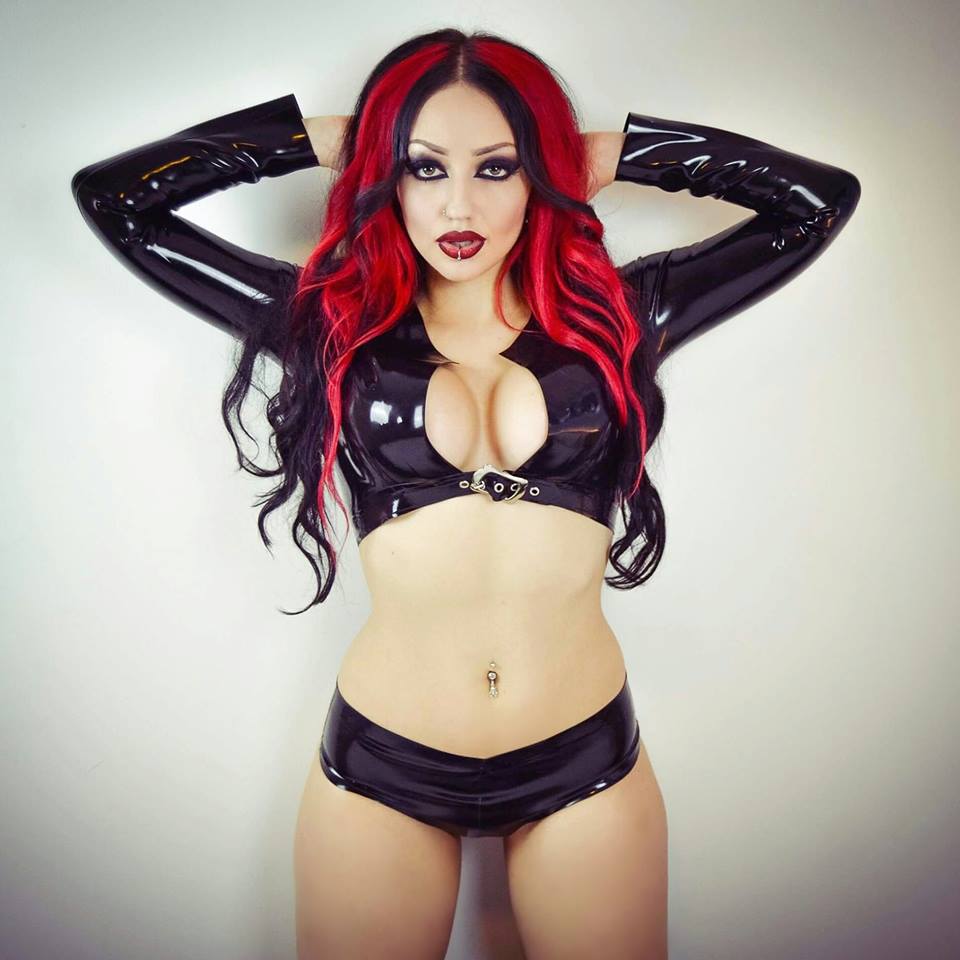 (Winner - Kacey)
Nirvana:
Kacey pinned the champ!
Kameron Ryder:
Well, they were outnumbered...
Alice Autumn storms into the ring quickly but this leads to R.B.A making a quick exit and disappearing up the ramp as Alice checks on Levon.
-----
Backstage, we see the current Trios Champions ahead of their match.
Micah Sterling:
Everybody is well aware of why last week was a fluke. Obviously, Scarlett Star isn't better than you.
Orlando Cruz:
I know that. It's obvious! She likes to think she is but last week was a fluke for her and now, it's all about us getting back on track and showing why you and I, Micah, are the best champions around.
We then see Shane Knox rise to his feet as he seemed to apparently just be sat beside them.
Shane Knox:
What about me?
Orlando Cruz:
Well, it just seems as though your heart isn't in it.
Shane Knox:
Yeah, because I was forced to have the two of you as your partners.
Micah Sterling:
And frankly, we're the ones carrying your weight right now.
Shane opened his mouth to respond but Orlando cut him off.
Orlando Cruz:
So if you don't mind, Shane, we're going to head to the ring and once again score a win as a team and prove why we're the Trios Champs.
He then turned quickly and walked off as Micah followed him. Shane sighed and eventually followed.
-----
Tag Team Match: Trios Champions Micah Sterling & Orlando Cruz (accompanied by Shane Knox) vs. Superiority (Fyre & Scarlett Star; accompanied by Chelsea Rayne)
Kameron Ryder:
It seems the Trios Champions are pretty confident...
Nirvana:
Well, Star did pin Cruz last week. Will we see a repeat of that?
- Star and Cruz immediately battle it out at the start of the match. While Cruz gains control initially, Star catches him with a huge kick that knocks him into the corner.
- Star brings in Fyre and the two work together to throw Cruz overhead with a double suplex.
- From here, Cruz manages to kick Fyre in the side of the head before tagging in Sterling. Sterling strikes with a
- Sterling nails Fyre with the Massacre and pins her to pick up the win.
(Winners - Micah Sterling & Orlando Cruz)
Kameron Ryder:
Well, that's a win for the champs!
Nirvana:
Maybe that performance will finally impress Knox?
Cruz holds up the hand of Sterling as Knox remains on the outside. Cruz then shouts at him to step into the ring. As he reluctantly does, Cruz demands Knox holds Sterling's hand up. He doesn't as instead, he walked out of the ring and heads back up the ramp.
-----
We see Jesse Caine preparing for his upcoming main event match. Unbeknownst to him, it seemed Brooklyn had been watching him.
Brooklyn:
I suppose you believe tonight's main event is some sort of opportunity for you...
Jesse quickly spun around to look at her, attempting not to come across as being scared by the announcement of her arrival.
Jesse Caine:
Well, sure it is. I have an opportunity to defeat one of the best.
He said quite casually.
Brooklyn:
I'm glad you say it that way. Of course, as you'll be aware, I like Jaz. In fact, we're team mates and therefore, I don't really want to see her get hurt this week.
Jesse Caine:
So what? Are you suggesting I go easy on her, huh?
Brooklyn shrugged her shoulders.
Brooklyn:
Not in so many words.
Jesse Caine:
Look Brooklyn, I know that Jaz can handle herself and so can I. I don't really need you getting involved in any way for both of us to put on one hell of a main event, okay?
He then turned to walk away but Brooklyn took a step forward and quickly pulled him back by an arm, which seemed to anger him.
Brooklyn:
Don't just walk away from me! Jesse, I'm not aiming to get involved so don't just assume I'm going to screw you over.
Jesse Caine:
So you're not?
Brooklyn:
Of course not.
Jesse Caine:
Then why? I don't want to do this all over again, Brook. We've gone our separate ways now so frankly, I just want to focus on myself and –
Brooklyn the suddenly cut him off with a kiss, which he seemed surprised by but he didn't stop it. Soon, Brooklyn pulled back and just looked at him.
Brooklyn:
I know how good you are and you're finally where you should be... performing in the main event. But I've made a promise to the Glorious Revolution to have their backs. This is an awkward situation for me.
Jesse Caine:
And you genuinely care enough about me for this to be an issue for you?
Brooklyn:
I wouldn't have put this much effort into pursuing you if I didn't...
Brooklyn then turned her back on him and walked away, leaving him more confused than ever.
-----
Singles Match: Jessica Wilde vs. Rei Kagura
Kameron Ryder:
Wilde takes on Kagura next!
- Jessica Wilde makes her way down to the ring first and waits for her opponent. The music of Rei Kagura hits but she doesn't appear on stage.
- After a few minutes of waiting, the match is ruled out!
(Winner via forfeit - Jessica Wilde)
Kameron Ryder:
That was... weird.
Nirvana:
Kagura no-showed so Wilde gets the win. I guess that's good enough but I'm interested to know why there's no Rei!
Jessica seems confused but celebrates the victory regardless.
-----
We see the Anti-Administration's Zayne Pierce stood with his new UWF Uncensored Championship.
Zayne Pierce:
You know this is going to piss off a lot of people, right?
He said, gazing down at the championship with pride as April Morales and Darcy Giorgio nodded.
April Morales:
Most people didn't want to see you walk away as champion but you are and that might just be the coolest thing!
Darcy Giorgio:
Anybody who disagrees with you being a world champion are just wrong. Who cares what others have to say?
Zayne nodded in agreement.
Zayne Pierce:
It's true. I bet tonight's opponents of ours are going to be an example of people who aren't thrilled about it...
April Morales:
Doesn't matter. If the Administration still want to be childish about things, so be it. We'll take advantage of that.
Zayne nodded again as he, April and Darcy walked off to go and look for Rhys Huxley for their match.
-----
Trios Match: The Anti-Administration (Zayne Pierce, Rhys Huxley & April Morales; accompanied by Darcy Giorgio) vs. The Administration (Eli Jenson, X & Mike Austin)
Kameron Ryder:
It seems the Anti-Administration are pretty damn proud of themselves right now!
Nirvana:
And they're confident but can they defeat the Administration here?
- Rhys Huxley catches Jenson off-guard with a series of high-flying and acrobatic moves at the start of the match before Jenson fights back.
- Huxley brings in Pierce, who takes it to the also freshly tagged in Mike Austin.
- Austin remains in control until Pierce delivers the Upgrade. However, as he covers, X breaks it up.
- X is then tagged in, as is April Morales. April manages to hold her own until Austin storms into the ring and catches her with a cheap shot.
- X nails April with the X Marks the Spot and this one is over!
(Winners - Eli Jenson, X & Mike Austin)
Kameron Ryder:
Bad times for the Anti-Administration!
Nirvana:
But one hell of a win for the Administration. They remain in control!
-----
We see Gustav Wolfe stood backstage with Jayden and Ramon Reyes standing either side of him.
Gustav Wolfe:
Of course, for those paying attention to UWF, you'll know that myself and the Wolfe Pack have been steadily climbing back up the ranks. I, myself, am even a double champion. I am the UWF Hardcore Champion and I am one of the Stables Champions here with my Wolfe Pack. It seems we are on a roll.
He said with a smirk.
Gustav Wolfe:
So tonight, we prove ourselves again and we'll do that by defeating two members of the Monarchy... to prove to them why we are the dominant team around here and not you...
He then walked off with Jayden and Ramon following.
-----
Tag Team Match: The Monarchy (Union Jack & Phillip Blake; accompanied by Blain Marshal) vs. The Wolfe Pack (Jayden & Ramon Reyes; accompanied by Gustav Wolfe)
Kameron Ryder:
The rivalry between the Monarchy and the Wolfe Pack continues!
- Jack is the dominant force at the start of the match as he catches Jayden with a series of power moves. Soon, Jayden fights back with a Flip DDT before brining in Reyes.
- Jack brings in Blake. Black catches Reyes with a quick powerslam before Reyes fights back.
- Black then brings Jack back in and both work on Reyes.
- After both Reyes and Jayden dispose of Blake by throwing him out of the ring, both nail Jack with a huge double Superkick to the jaw.
- Reyes then nails Jack with The Spanish Driver with an impressive display of strength and to pick up the victory.
(Winners - Jayden & Ramon Reyes)
Kameron Ryder:
I don't like them but that was an impressive victory for the Wolfe Pack!
Nirvana:
Huge win for them, that's for sure.
-----
Main Event; Hardcore Match: Jaz Ashby (accompanied by Gloria) vs. Jesse Caine
Kameron Ryder:
Main event time!
Nirvana:
Jaz takes on Caine!
- Caine gets off to a strong start as he assaults Jaz with a kendo stick before he ditches that in favor of a steel chain. He whips Jaz with it and then chokes her with the weapon.
- From here, Caine sets up a table and looks to deliver the Raising Caine but thanks to Gloria hopping onto the ring apron to act as a distraction, he doesn't hit it.
- This allows Jaz to regain control and use a steel chair as her weapon of choice to take down Caine.
- Jaz connects with the Burial through the table to pick up the win.
(Winner - Jaz Ashby)
As Jaz celebrates that victory with Gloria in the ring. Soon, we see Brooklyn join them in the ring but instead of join them in celebrating, he bends down to Caine's level and checks on his condition.
Kameron Ryder:
Looks like Brooklyn is a woman of her word after all...
Brooklyn helps Caine to his feet and helps him to stand in the corner by himself. As he does, Brooklyn finally joins the celebration with Jaz and Gloria, who seem a little concerned by her action.
Nirvana:
Well, that's a strange ending but that's all we have time for! We'll be back next week!