Post by Kirsten on Jun 16, 2017 11:39:32 GMT -5

16th June 2017
The SSE Arena Wembley - London, United Kingdom
Burnout kicks off to World Heavyweight Champion Levi Flynn making his way into the arena from the parking lot.
Levi Flynn:
I get it... Conrad Black wants to get his hands on me and my championship and my good friend Brad has the biggest target on his back, given he's the Ultra Violence Champion but so what? I continually hear people claim that we're lucky to be where we are and we don't deserve it. Frankly, we don't care. What we do care about is the fact that we are the champions, we're standing tall and we're continuing to prove ourselves with each passing week. Tonight, I'll prove that again but what really matters is Indestructible where Conrad Black is once again going to fail. He'll always feel that he can get one over on me... but he damn sure won't be able to when it matters most. I have no problem in dragging him to Hell...
Levi smirked before he walked off and made his way into the arena.
------
Natalie Chase:
Welcome to Friday Night Burnout!
Tony Stein:
We're kicking things off with women's tag action!
Show Opener; Tag Team Match: Bianca Auriel & Jorja vs. Zoe Seiko & Jodie Scott
- Jodie Scott dominates Bianca at the start of the match until Bianca fights back with a German Suplex.
- Zoe then tags in as she remains in control until Jorja is also tagged in and takes over.
- Jodie keeps calling for the tag but Zoe refuses to tag out. Jorja and Bianca, however, continue to beat her down.
- Jorja hits the Dope Beat on Zoe and this one is over.
(Winners - Bianca Auriel & Jorja)
Natalie Chase:
The wildcard team take it! Bianca and Jorja worked together very well!
Tony Stein:
That was impressive but what was wrong with Zoe Seiko?
------
Following their match, Zoe Seiko and Jodie Scott return backstage, with Jodie not looking too happy.
Jodie Scott:
What was that about?
Zoe Seiko:
I'm sorry.
Jodie sighed.
Jodie Scott:
What's wrong?
Zoe refused to respond a silence just washed over the scene.
Jodie Scott:
Look, if we're going to make this work and turn things around, we kinda need to communicate...
Zoe Seiko:
That's the problem. I'm not sure how much longer it can work.
Jodie Scott:
So... you're ditching me?
Zoe Seiko:
I want to retire...
Jodie looked on in shock as Zoe sighed and walked off, with Jodie following.
------
Singles Match: Tyler Ruocco (accompanied by Intercontinental Champion Caiden Tate) vs. Duane Jordan (accompanied by Alexander Shaw & Isaac Carter)
'Dance Away' by Damn Valentines hit as Tyler Ruocco heads to the ring with Caiden Tate. Ruocco grabs a microphone from ringside.
Tyler Ruocco:
Last week, myself and Caiden proved a point. We shut up #SquadGoals but we're stuck facing them again now. Well, I am.
He then stared straight into the camera.
Tyler Ruocco:
Duane Jordan, you're basically the unknown member of the team so nobody even cares about you. You've not achieved anything and you're not going to now either. Tonight, I'm going to defeat you and I'll show why No Remorse are the team to watch out for.
Before he can continue, Duane Jordan appears on the stage with Alexander Shaw and Isaac Carter as the three walk down to the ring.
Duane Jordan:
Really, Ty? You think you can get through this and you think that we're not worth shit. Nah, man, I'm not having that. So how about you shut up and finally just face me like a real man.
He dropped the mic as the two then immediately begin to brawl.
- Ruocco gets off to a strong start, hitting Jordan with a huge suplex and then a kick to the head.
- Soon, Jordan fights back with a series of chops to the chest and then a Tornado DDT.
- Jordan goes in for the kill but Ruocco fights back and starts to gain control again, while Tate argues with Carter and Shaw at ringside.
- Soon, Jordan hits the Free Spirit to pick up the win.
(Winner - Duane Jordan)
Natalie Chase:
Duane pulls off one hell of a win!
Tony Stein:
That was impressive. No Remorse are NOT going to be happy!
------
Hailee Morgan and "Luscious" Lucy McIntosh pose for the cameras as they talk about their tag team match tonight
Hailee Morgan:
I'd just like to point out that it's been a while since myself and Lucy have really been given a chance to shine but finally, we're being given a chance... well... it's about DAMN time.
She stepped forward, snarling at the camera.
Hailee Morgan:
Obviously, we deserve more than this so we're finally going to take it. We've been held back for a while now but we see this upcoming match as an opening to finally take what we want and that is a victory, success and one more step towards the very top. By now, we should have it all but we don't... and that's disguise. We're the best team out there and it's only a matter of time until we're right at the very top. I mean, you've seen the amazing Lucy, right? She's incredible and so am I. That's why we're the perfect match... the perfect team. So we're walking away with the victory here... deal with it.
Lucy and Hailee hold a hand for a moment smiling at one another before they both smirk at the camera
✿
Lucy Mcintosh:
Everything Hailee just said was on the money. Hailee is a former Women's and Vixens champion and isn't in the title scene? (Both) SCANDALOUS! (Lucy shakes her head) I've beaten Vicky Royce in one on one competition and I'm not in the title scene either? (both) SOOOOOOOOOOO LAMEEEEEEEEEEEEEE! (Hailee pouts)
We face tonight two women who call themselves The Beauty Club? (both do cackling laughs) Lets face it, if we were in The Beauty Club you two would be kicked out of it! We are much more gorgeous and talented than you two and more importantly you are not best friends like we are either! (they beam at each other and giggle)
We are part of the most Glorious group of women in UFWA and tonight, we leave an impression not even UFWA management can ignore! Cos we are like so going to win! (both) DUHHHHHHHH!
Hailee and Lucy hold hands and walk off with cocky expressions
------
Tag Team Match: The Beauty Club (Faye Clarke & Jenna Cyde) vs. Glorious Revolution (Hailee Morgan & Lucy McIntosh)
Natalie Chase:
Another interesting women's tag match next!
Tony Stein:
Which team can gain some important momentum?
- Lucy dominates Faye at the start of the match, hitting her with several moves, ended with a huge DDT.
- Lucy and Hailee work together to beat down Faye until she fights back. Faye then brings in Jenna as both then work together to hit Lucy with double team moves.
- Avery Knight and Haruna Sakazaki storm down to the ring and begin to attack Jenna and Faye but all while Lucy distracts the referee.
- Thanks to this, Hailee nails Jenna with the School Girl Crush to pick up the win.
(Winners - Hailee Morgan & Lucy McIntosh)
Natalie Chase:
A huge win for the Glorious Revolution!
Tony Stein:
That was impressive but they do have the Vixens of Tomorrow to thank!
------
In a pre-recorded segment we see the sun setting outside the ruins of an abbey in England.
On a path nearby we see a car pulling up on the dirt track. The two members of Anti-Matter get out of the car and open the door. We see a frightened Renee Taylor pulled out of the car. She is taken into the ruins.
There she is greeted by El Miedo.
El Miedo:
Lady Vortex wants you looking your best. (points)
Renee looks and see's a make up table has been set up for her. She didn't really have much choice but to do as he said. Sitting alone with only the light of the make up table, Renee finishes and looks the part as she normally would when doing her job on UFWA TV.
El Miedo:
It's time. (smiles) Escape is on your mind. I can see that, I understand your fear, the urge to get out of this dangerous situation. If you play your part, you will be returned with not a hair taken from your pretty head. Try and escape though? Lady Vortex will do far worse than take a mere soul.
Renee looks at El Miedo and nods. She follows him. The middle of the abbey is dimly lit by now. A table with low stalls are there. Renee sits alone and turns to see El Miedo has vanished. We get a time lapse of the sun finally setting and darkness falling on the area. Renee see's a wall of the abbey lit up with a vortex, around an arch. Renee sits there with clenched afraid hands as we see Lady Vortex emerge. From behind her we can see the ring wraith style garment is gone. With raven black hair tied into a ponytail and a long red coat. The next shot is of her eyes which appear to be surrounded by black lines, almost like a web giving her the appearance of someone corrupted. Her heavy boots thump on the ground as she sits down, a simple black mask covering her face up to the bridge of the nose/eyes.
Throughout the interview we don't see her face but a few different angles apart from that. Ever the professional, Renee goes about her job trying to act like this was normal.
Renee Taylor: Good evening, I am joined here tonight by the leader of the mysterious group who have been on a recent path of destruction, Lady Vortex!
Lady Vortex:
Welcome. I know that you had to go through a lot this week but I needed you to see my world first. You should consider it an honour.
Renee Taylor: Well... thanks. You spent a considerable time dressed in what people described as a ring wraith outfit. This is the first time we have seen more of you. I guess though there is only once place to start, where did you come from?
Lady Vortex: I used to be like many women like you. That was I was died and I became a buried shadow. Everything I once was fell into a black hole and the memories of what I used to be became a sickness that drove me to insanity. To dull the pain I turned to alcohol, I lost myself to the only comfort I could find. That was the moment there could be no return to my old life.
Renee Taylor: So at that moment, what changed?
Lady Vortex: Someone found me, I had nearly drank myself to death. I was taken off the streets and put into a bed in some forsaken block. He left two things on the side table, a unopened large bottle of whiskey and a note with an address. He said if I wanted to finish myself off, there was the gun so to speak. With nothing to my name but a long coat and broken shoes to cover the body I had abused I had a choice. So I sold that bottle to get a cab across town to that address.
Renee Taylor: And then?
Lady Vortex: I met my new family.
Renee Taylor: El Miedo & Anti-Matter?
Lady Vortex: Yes. I found out that it had been El Miedo who had taken me off the streets. He then showed me some photos of me lying in the street with a bottle in my hand. Others of men groping me and I letting them... willingly. That couldn't be ME I screamed at him. It couldn't be.... but it was. There was the evidence of a broken woman, I couldn't deny it anymore.I vowed to reconstruct myself and I chose to do it by embracing the darkest parts of my soul, my old life became a symbol of hatred to fuel what that now consumes me. I felt feelings I never knew I had within... and at first it terrified me and you want to know why? I liked it.
Renee Taylor: So what role do El-Miedo plays in all of this? Is there a relationship between you and him?
Lady Vortex: He always said he could have picked up anyone from the street but he wanted to know whether someone who had fallen the hardest could rise again. He insisted that he didn't save me... he simply gave me a choice. To die clinging on to a lost hope or to live again with fresh eyes.He comforts me when I am haunted by images of my decadent past and I trust his council more than anyone as I continue to rebuild myself through the power of the souls of others. Our relationship is one of mutual respect as survivors. Together we shall bring about a fear that this company has never felt! There is no passion in our hearts for another for our purpose is much greater than any petty feelings like that.
Renee Taylor: What is the purpose of Vortex?
Lady Vortex: To keep people guessing of our purpose until the right moment. For now my men will claim more souls as I grow my strength to where it needs to be.Renee I have to say you have done well this evening.
Renee and Lady Vortex stands. The camera angle shows it from behind Lady Vortex. Lady Vortex then goes to leave.
Renee Taylor: Wait a second? Are you not going to return me to the arena? Hey! Answer me!
Lady Vortex leaves without saying another word. The lights go off and all that is left is the Vortex projected onto the wall again.
------
Trios Match: Superiority (Fyre, Scarlett Star & Chelsea Rayne) vs. Bella Preston, Simon Newman & Timothy Stevens
Natalie Chase:
Superiority are set to challenge for the Trios Championships in one weeks time but can they gain momentum heading into it?
Tony Stein:
Or will we see Preston, Newman and Stevens make a name for themselves.
- Rayne is the dominant force at the start of the match, hitting Newman with several power moves. Soon, Rayne tags in Star and the two work together to hit a double suplex.
- Star then takes over and hits Newman with a running DDT. Newman then brings in Stevens.
- Both try to beat down Star but she dodges and tags in Fyre. Fyre and Star take him down with a series of kicks.
- Stevens tags in Preston, who attacks Fyre from behind.
- Fyre nails Bella with the Red Hot. Stevens and Newman both attempt to get involved but thanks to Rayne and Star stopping them, Fyre picks up the win.
(Winner - Fyre, Scarlett Star & Chelsea Rayne)
Natalie Chase:
A huge win for Superiority!
Tony Stein:
You know the champs will have been watching that performance!
------
Women's Champion Ashley Jak is walking down the hallway, preparing for her upcoming match but she's soon met with Holly Ricci.
Ashley Jak:
Can I help you?
Holly Ricci:
Well, you're honestly no good to me right now but come Indestructible, you'll be indispensable to me. I mean, when I defeat you, you'll have helped me significantly...
She said with a smirk, prompting Ashley to roll her eyes.
Ashley Jak:
Cute. Problem is Holly, I want to take you seriously but it's crap like that which doesn't really help your case. It's almost impossible for me to take you
that
seriously...
Holly Ricci:
Oh honey, you will. After all, myself and Vicky are going to give you plenty to worry about tonight.
Ashley Jak:
Good for you. Unfortunately, that's nothing to really be proud of. You have Vicky Royce as a partner... a whiny bitchy woman who thinks she's owed the world. Me? I've got Spring... a woman who has really worked for everything. I know who I'd rather have as a partner.
She blew a kiss to Holly before walking off as Holly rolled her eyes.
------
We see Ultra Violence Champion Bradley Reid walking backstage. However, he's soon attacked from behind by Nixon, who is accompanied by Silas.
Natalie Chase:
What the hell is Nixon doing?
Tony Stein:
He wants that gold, Nat. And with the new 24/7 rule, this is the ideal time to do it!
Bradley Reid attempts to fight back but instead, Nixon has his number and smashes his own championship across his skull. Nixon nails him with the Ultra Driver onto the ground and pins him as a referee appears on the scene, for Nixon to become new Ultra Violence Champion.
(Winner & NEW Ultra Violence Champion - Nixon)
Nixon picks up the championship and throws it over his shoulder as he turns to Silas.
Nixon:
Hopefully this will get us noticed...
Silas nodded as the two then walked off.
------
Singles Match: Richie Allen vs. Arlo Hunter
Natalie Chase:
Both of these men have been struggling recently but who can regain some control?
Tony Stein:
This is going to be good!
- Hunter gets off to a strong start until Allen fights back with an arm-trap neckbreaker. Allen then sets the pace for the match.
- Soon, Hunter fights back with an STO into the turnbuckles.
- Allen, again, turns the tables. However, as he goes for the Curse, Hunter counters it.
- Hunter nails Allen with the Hunter and rolls him over to cover and pick up the win.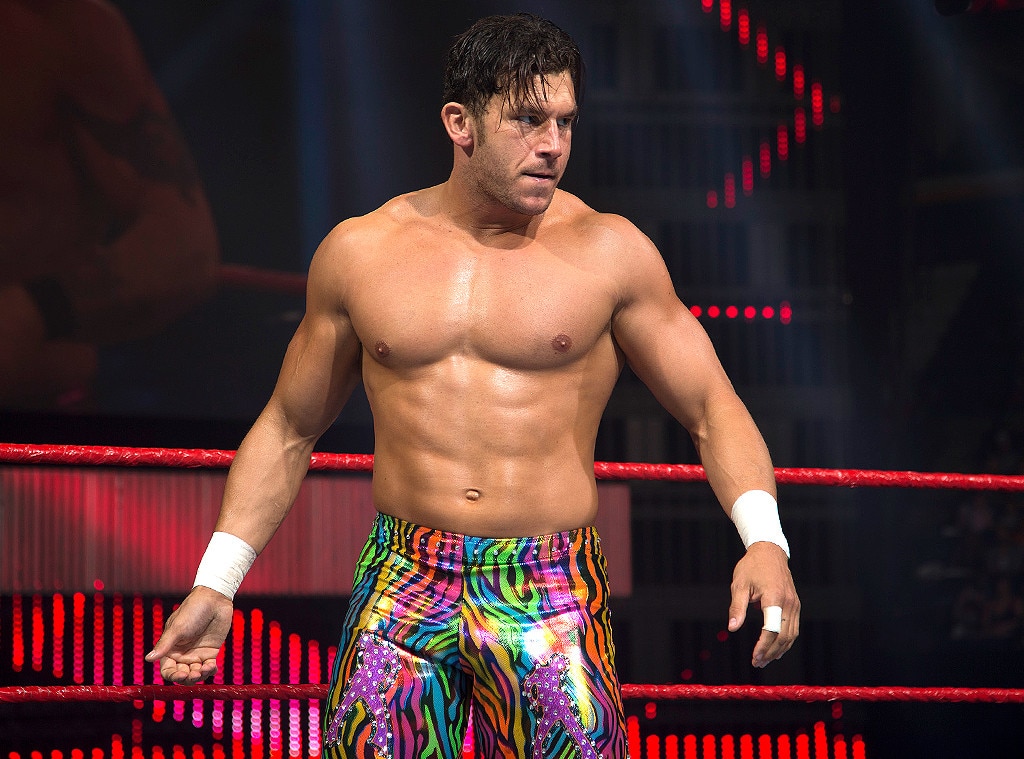 (Winner - Arlo Hunter)
Natalie Chase:
It's Arlo Hunter with the victory!
Tony Stein:
We know how fired up Richie has been recently so that's not going to make him any happier!
------
We see a cardboard cut out of Renee Taylor, still missing after Vortex kidnapped her last week. The camera pans to a smiling Gloria with Joy as always close behind
Gloria:
No questions? You just can't get the interviewers anymore!
"Big Bo$$" Vicky Royce
: I know right?
Gloria looks a bit irritated as the three time Vixen's champion interrupts the scene.
"Big Bo$$" Vicky Royce
: You don't need to do a promo tonight. I got it covered for you. Ahem... WE ARE THE GREATEST FEMALE FACTION EVER AND ITS GOING TO BE GLORIOUS! WE ARE THE GLORIOUS REVOLUTION, MY GIRLS MAKE ME SO PROUD! I'M GLORIA! GLORIOUS! (crowd laughs) Did I get that right?
Gloria:
(sarcastic laughter) You are soooooo funny! You do realise who you are mocking though?
"Big Bo$$" Vicky Royce
: A cheap European knock off of Debra?
More crowd laughter and "Ohhhhhhhh!" as Gloria starts furiously shouting in Norwegian and lunges at Vicky but Joy pulls her away kicking and screaming!
"Big Bo$$" Vicky Royce
: (smiles) I like Gloria really! Now then Renee I... (leaning a hand on it and the cutout falls. Vicky looks down) I've heard of extreme diets but this is ridiculous...
Vicky smirks as the crowd laughs again.
"Big Bo$$" Vicky Royce:
Tonight I team up with the tremendous Holly Ricci to take on the minor league Women's Champion Ashley Jak and Spring. (laughs) Holly and I had a good match in the 2015 Queen of the Ring in what was the real final as she went on to win it after overcoming me! (nods) I look forward to teaming up with you tonight against... (chuckles)
Oh Spring, still around on the hunt I see? Are you going to try and get your friends to take me out after the match late before Final Frontier again? That wouldn't surprise me at all. Failing that, I guess you can still base your entire career on getting a clean win over me in a meaningless match all those months ago where as I will stick to what I am good at.
Winning championships and defending them... LIKE A BIG BO$$!
Vicky lifts her championship towards the camera and struts off.
------
We see a furious Richie Allen storm backstage after yet another loss. He's clearly livid and that shows but soon, he's distracted by someone who walks onto the scene.
Richie Allen:
WHAT?
The person in question was Luca, who just watched Richie.
Luca:
Not working out, is it?
Richie Allen:
What do you think?!
Luca sighed heavily.
Luca:
Richie... does it look like things are going well for me right now either? Trust me, it's not. Hey, at least you can get a slot on the shows. I can't. I'm forgotten all about but in those rare times, I'm able to step into that ring, it doesn't go well...
Richie Allen:
Yeah... well... you're not the only one.
He said, calming down slightly but it was clear he was still annoyed.
Luca:
Then why don't we make a change?
Richie Allen:
Don't you think I would if I knew how?
Luca:
We're a former team, Richie. We worked together for years and we dominated in the main event scene. Now what? We're nobodies but during that time we were a team, we were elevated up into that high status. I'm just saying, maybe it's time for change...
Luca shrugged and rather bravely patted the shoulder of Richie before walking off.
------
Singles Match: "Miss Money In The Bank" Perrie Hart vs. Nicole Franceschi
Natalie Chase:
Two great women looking for a huge win here!
Tony Stein:
This is going to be a good one!
- Nicole gets off to the stronger start, taking Perrie down with a Crucifix Head Scissor. Nicole remains in control until Perrie connects with a Jumping snapmare.
- Perrie then almost puts Nicole away but Nicole then fights back, making it a very equal match.
- Nicole goes in for the kill but suddenly, she's attacked by Gustav Wolfe.
- The referee doesn't see this but soon, Wolfe slides out of the ring as Perrie strikes with the Hart Buster for the win.
(Winner - Perrie Hart)
Natalie Chase:
What the hell was Wolfe thinking?!
Tony Stein:
He's enemies with the Monarchy, which Nicole is part of. He's taking out the competition!
Johan Anton joins Gustav Wolfe in assaulting Nicole until Jezabelle and Zara Lockheart race down to the ring to make the save. The Wolfe Pack back up the ramp and stare them down.
------
After a commercial break, we see an angry Nicole Franceschi storm backstage, accompanied by her Monarchy team mates Jezabelle and Zara Lockheart.
Nicole Franceschi:
Okay, we get it. The Wolfe Pack want to keep getting in our heads and they want to mess with us. Well, guess what? It's worked but not in the way you wanted. You're not messing with us. Instead, we're going to end up hurting you for payback and that's a promise!
She narrowed her eyes as she stepped forward.
Nicole Franceschi:
At Indestructible, we have a shot at the Stables Championships but that's going to come down to a Trios match between Zara, Jack and Blain against Jayden, Reyes and Renaud, which was discussed earlier today.
She placed her hands on her hips.
Nicole Franceschi:
So me? I want to get my hands on not just Johan Anton but Gustav Wolfe as well. So at Indestructible, myself and Jezabelle want to hurt both of you...
Nicole then stormed off.
------
We see a few UFWA wrestlers chatting in front of the stage doors for UFWA personnel alone. Suddenly we see one of the doors swing open and Renee Taylor walks in with an exhausted expression on her face.
She is recognized instantly and they get her a seat. She is sat down and someone brings her a coffee, attempting to comfort her.
Natalie Chase: Renee has returned! I'm so glad!
Tony Stein: We found out a lot about Lady Vortex tonight, Renee did very well to survive that unharmed!
------
Trios Match: The Gunn Club (Tommy Gunn, Shooter Magnum & Colt Walker) vs. The Brotherhood (Anthony Paine, Myles Maxted & Nyle Adessi)
Natalie Chase:
Interesting Trios match next!
Tony Stein:
We heard of a Trios #1 contenders match on Anarchy between these two teams and plenty more!
- Magnum and Maxted kick off the match, with Maxted managing to use his athleticism to his advantage at first until Magnum catches him with a huge powerslam.
- Adessi and Walker are then in next and square off. Walker gains control of first but Adessi fights back with a huge DDT.
- Paine and Gunn are battling it out when suddenly, they're both assaulted by the arrival of Vortex in the ring. Vortex attacks both teams.
- This then rules out the match.
(Winner - N/A)
Vortex continue to attack both teams but soon, this brings the Asylum's Leyton Kimura, Logan Frost and September first before they're joined by Mitch Voelker, Stefani Voelker and Eddie Kassidy. A brawl then breaks out between all the teams.
Natalie Chase:
This is chaos!
Tony Stein:
This is just an insight into what we'll see at Indestructible!
Next, The Coven's Aerin, Sabrina and Mara join the battle and finally, Azaiah, Corey Hayden and Nirvana of EGO get involved. The Dollhouse's Ria, Cheyenne and Sherrie Fox also head to the ring but merely stand at the bottom of the ramp and watch the rest of the teams tear each other apart.
------
We see Lucy McIntosh and Hailee Morgan giggling backstage celebrating their tag team win tonight.
"And you finished Beauty Club off like SOOOO AMAZING!" "I know right! That was SOOOOOO EASY!"
Burnout GM Kirsten approaches them. Hailee and Lucy stand to attention with innocent expressions.
Kirsten:
Ladies! First of all, congratulations on that victory of yours tonight. It goes to show that you're one hell of a team after all... and that's why I wanted to speak to you. See, I know you both have your hearts set on the Vixen's Championship and the Women's Championship and that's fine but I want to make a suggestion to the two of you. Given the fact that the Women's Tag division is heating up, I'd say you have a place there so it might be wise to shift your focus slightly...
Lucy and Hailee look at each other annoyed at first that they were not getting what they wanted originally and start pouting. Lucy then smiles and whispers to Hailee.
✿
Lucy Mcintosh:
After discussing it with my BFF this is what we think. We'll go with what you suggest. When we put the Women's Tag Team titles on the map like no other team has ever done, you will know you have not for a second regretted making use of the most fabulous duo on the roster!
Hailee and Lucy high five each other and go on their way giggling as Kirsten shakes her head in amusement.
------
Tag Team Match: Vixen's Champion "Big Bo$$ Vicky Royce & Holly Ricci vs. Women's Champion Ashley Jak & Spring
Natalie Chase:
Very personal battles in this one!
Tony Stein:
We've got both champions and challengers in this one!
- Spring and Vicky exchange shots and go back and forth at the start of the match. Soon Vicky gains control but that's until Spring connects with a huge dropsault.
- Spring and Ashley work well together to take down Vicky with a double team assault. Soon, Vicky fights back and tags in Holly.
- Holly storms into the ring but Ashley takes her down with a neckbreaker.
- Eventually, Holly nails Ashley with the L-Bomb and covers. Vicky ensures that Spring can't break it up so Holly pins the Women's Champion!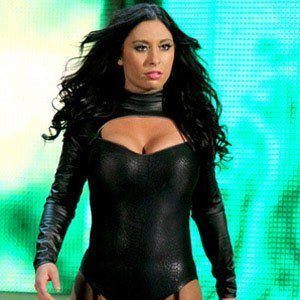 (Winners - Vicky Royce & Holly Ricci)
Natalie Chase:
Vicky and Holly with a huge win there!
Tony Stein:
Safe to say that gives them momentum heading into Indestructible.
------
We see Kirsten sat behind her desk in what was a very crowded office. She placed her hands on the side of her head briefly as she sighed.
Kirsten:
Okay, I get that you all have something to say but I can't deal with you all at once. So, right, let's start with...
She looked around and then ended up pointing at MC and Sledge Hammer.
Kirsten:
... you. What do you want?
Sledge Hammer:
We're sick of the Cougars. They're stalking us and we need to put an end to it. That's why we want to face them at Indestructible.
Kirsten nodded.
Kirsten:
Fine, you've got it. MC and Sledge Hammer will take on Emily Rivera and Anna Amore. Sorted.
The Hammers nod and leave as Kirsten then points to Women's Tag Team Champions Daisy and Kaity.
Kirsten:
Right, why are the two of you here?
Daisy:
Because last week, Kathleen Skye laid out the challenge... she wants to challenge myself and Kaity for the Women's Tag Team Championships, then we want to accept that.
Kirsten:
Fighting champions? I like it. You've got it.
Daisy and Kaity high-fived before the two walked away.
Kirsten:
Okay? Next... uh... Jodie Scott.
Jodie Scott:
I'm going to need some significant promo time at Indestructible. There's business I need to attend to...
Kirsten:
I'm sure we can arrange that. No problem.
Jodie nodded as well before also leaving the scene. The room seemed to have mostly cleared apart from one person at the back of the room, staring straight at Kirsten.
Kirsten:
What do you want?
The person in question, Patrick Lyall, began to walk towards her and leaned on her desk.
Patrick Lyall:
I think we need to talk.
Kirsten narrowed her eyes and sat back, motioning for him to take a seat as we head back to ringside.
------
Main Event; Trios Match: Conrad Black, X-Division Champion Freddie Grayson & U.K. Champion Andrew Lincoln vs. World Heavyweight Champion Levi Flynn, Trevor Marsden & Matthew Alcot
Natalie Chase:
Huge main event here! It's Andrew Lincoln's birthday today and he's looking to make it a good one!
Tony Stein:
But given the competition he's up against, it won't be easy!
- Marsden dominates Grayson in the opening minutes of the match. He goes for an early Boom... HEADSHOT! but Grayson escapes it and nails Marsden with a Pumphandle neckbreaker. Both then tag in Black and Flynn respectively.
- Flynn gains control at first but the two then continue to go back and forth. Black tries to hit the Black Out but Flynn has this scouted and escapes, quickly tagging in Matthew Alcot.
- Alcot hits Black with a Release Double Underhook Suplex but it's not long before Black counters with a huge DDT before tagging in Lincoln.
- Grayson wipes out Marsden at ringside with a running knee strike off of the ring apron. Black goes after Flynn but he quickly grabs his World Heavyweight Championship belt and heads back up the ramp to leave the match.
- This allows Lincoln to nail Alcot with the Legend Status to pick up the win.
(Winners - Conrad Black, Freddie Grayson & Andrew Lincoln)
Natalie Chase:
Big win for the birthday boy!
Tony Stein:
That means him, Grayson and Black have some much-needed momentum heading into Indestructible!
Flynn just continues to walk up the ramp as Conrad Black quickly slides out of the ring and starts to chase him. The two then disappear backstage. Meanwhile, Grayson and Lincoln celebrate their victory in the ring.