Post by Kirsten on Jul 7, 2017 12:54:53 GMT -5
7th July 2017Omaha Civic Auditorium - Omaha, NebraskaNatalie Chase:
Welcome to Friday Night Burnout! We have a huge show for you all tonight!
Tony Stein:
And we're kicking things off with action featuring women of the tag division!
Show Opener; Singles Match: Avery Knight (accompanied by Haruna Sakazaki) vs. Kathleen Skye (accompanied by Katana Valentine)
- Kathleen Skye kicks off the match with a series of power moves to Avery.
- Soon, Avery counters with a huge Fisherman Suplex before throwing her across the ring again with a huge kick.
- Thanks to Katana spraying hairspray in the eyes of Haruna at ringside, Avery becomes distracted.
- Skye delivers the Pink Slip to the distracted Avery to steal the win.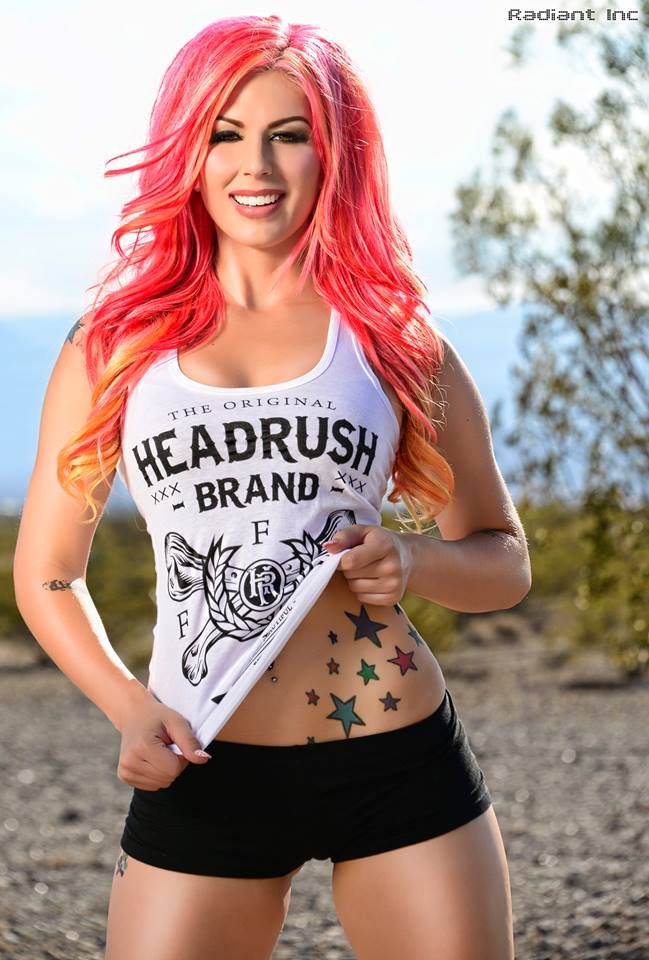 (Winner - Kathleen Skye)
Natalie Chase:
A much needed win for Skye but you can't condone the way the Beauty Club went about it!
Tony Stein:
A win is a win, Nat!
-----
Backstage, Charles Sullivan is stood with Matthew Alcot.
Charles Sullivan:
We're struggling right now and we're not going to pretend that's not true. We deserve better than this so tonight, we're going to prove it.
Matthew Alcot:
We're sick of Kirsten, we're sick of Andrew Lincoln so we're going to have to beat them again here to prove a point.
Charles Sullivan:
They're great athletes and we don't want to take them lightly here but we've already made enemies of them and we're going to have to continue that again here tonight. When we do, we'll finally be able to shut them up.
Matthew Alcot:
And maybe we'll earn ourselves just one more opportunity.
Charles Sullivan:
We'll see you out there...
Charles said as he walked away, with Alcot following.
-----
Tag Team Match: U.K. Champion Andrew Lincoln & Kirsten vs. Matthew Alcot & Charles Sullivan
Natalie Chase:
Andrew Lincoln remains as U.K. Champion but it seems Alcot and Sullivan are not giving up yet!
Tony Stein:
Can they put themselves back in the title hunt with a win here?
- Kirsten and Alcot square off at the start of the match with Alcot gaining control. However, he misses a slingshot elbow. Kirsten then plants him with a Tornado DDT before tagging in Lincoln.
- The two hit Alcot with a double team before he brings in Sullivan.
- Sullivan gains control but only briefly before Lincoln delivers a huge running kick to regain control.
- Lincoln goes in for the kill but is suddenly smashed across the head by his own title belt, which the referee doesn't see.
- Sullivan then delivers the Chaos Theory to Lincoln to pin him and pick up the victory.
(Winner - Matthew Alcot & Charles Sullivan)
Natalie Chase:
huge win for them!
Tony Stein:
No doubt that's going to put them back in the hunt and that's what they wanted!
-----
Hailee Morgan was stood backstage with Lucy McIntosh.
Hailee Morgan:
Sooooo, we've only really just joined the women's tag division, we've already beaten all of the teams and we've earned a title shot. It's about damn time! We should have had this from the very start but we've made it work and now, we're in control!
She shared a laugh with Lucy.
Hailee Morgan:
And tonight? Well, I'm facing one of the champs and I know for a fact that I'm going to be able to defeat poor little Kaity. She thinks she's on a roll right now but nuhuh, me and my bestie here are going to make sure the champions know what they're going to be faced with...
Hailee and Lucy shared a laugh again before walking off.
-----
Singles Match: Women's Tag Team Champion Kaity (accompanied by Daisy) vs. Hailee Morgan (accompanied by Lucy McIntosh)
Natalie Chase:
Hailee Morgan and Lucy McIntosh have earned a Women's title shot and Hailee is about to face current champ Kaity in singles action!
Tony Stein:
Will Hailee prove herself here?
- Hailee gains control at first, hitting a few power moves until Kaity fights back.
- Kaity delivers a huge kick, followed by a DDT but can't see to put Hailee away yet. The two go back and forth until Kaity goes in for the kill.
- Kaity goes for the Swift Kick but Hailee is suddenly pulled to safety by Lucy.
- Hailee then quickly delivers the School Girl Crusher to pick up the win.
(Winner - Hailee Morgan)
Natalie Chase:
Oh, come on!
Tony Stein:
Kaity got screwed. Seems the champs really have to watch their backs here!
Hailee and Lucy celebrate that win on the ramp, blowing a kiss to a furious Kaity and Daisy.
-----
Renee Taylor:
I uh, don't really know how to start this but I guess, welcome, Rae Bronwyn!
Rae snuck onto the scene, looking a little worried.
Rae Bronywn:
I know that I'm totally not meant to be here but I just wanted to speak up and say that I don't want people to forget about me. I am still here to fight and I will get a contract with the UFWA sooner or later!
She nodded with confidence.
Rae Bronywn:
So uh, I better dash off quick before Hannah Everly catches me because apparently, she's really not my biggest fan! She'll kick me straight outta here! But still, it was fun to be here!
Rae said with a bright smile before she wandered off.
-----
Singles Match: UFWA Tag Team Champion Oliver Orozco (accompanied by Jax) vs. Luca (accompanied by Richie Allen)
Natalie Chase:
Luca earned a title shot alongside Richie Allen back at Indestructible.
Tony Stein:
Can they prove themselves worthy to the champs here?
- Orozco gains control at the start of the match, connecting with some of his usual high-flying moves.
- Soon, Luca turns the tables with a powerful uppercut. Luca then hits a powerful series of suplexs.
- Orozco manages to fight back, catching Luca off-guard with a Running somersault neckbreaker.
- Luca seems to be in trouble but this leads to Richie Allen sliding into the ring and attacking Orozco from behind.
(Winner – Oliver Orozco via DQ)
Luca doesn't look happy about Richie doing this so the two exchange some words.
Natalie Chase:
Luca doesn't approve of that move, Tony!
Tony Stein:
Looks like there still might be some teething problems in this team!
-----
Caiden Tate's Intercontinental Championship Open Challenge: Caiden Tate (accompanied by Tyler Ruocco) vs. TBA
Caiden Tate makes his way down to the ring with Tyler Ruocco. As he reaches the ring, he grabs a microphone.
Caiden Tate:
So, at Indestructible, I defeated Isaac Carter and I like to feel that #SquadGoals are now out of our lives. So now, we want a new challenge. Well, I do. See, it's time for Caiden Tate's Intercontinental Championship open challenge.
The crowd cheered.
Caiden Tate:
So now, it's my time to get the job done again. Whoever wants to head to the ring and challenge me, feel free. I'm waiting.
He stepped back and waited. Soon, 'All You Are Is History' by State Champs hits as Rhys Huxley makes his way onto the stage. He makes his way down to the ring to join the fight.
- Tate is in control at first, using his strength to his advantage. He goes for the Worst Case Scenario early but Huxley escapes.
- Huxley then gains control with a Spinning heel kick and then an Inverted facelock backbreaker.
- Huxley nails Tate with the 180° stunner and covers but as he does, the referee doesn't make the count as Ruocco is busy distracting the referee.
- Huxley then argues with the referee and Ruocco but this leads to Tate clubbing Huxley in the back.
- Tate eventually manages to hit the Betrayal and put Huxley away.
(Winner & STILL Intercontinental Champion - Caiden Tate)
Natalie Chase:
Tate retains but what a match!
Tony Stein:
Huxley just made a statement, even in loss!
-----
We cut away from the arena and to a dark place, the only thing visible are the faces of Nicole Franceschi and Jezabelle
Jezabelle:
For those that didn't see UWF's British Massacre event… why not? Shame on you all!
Nicole Franceschi:
Focus, Jezzie!
Jezabelle:
Sorry, sorry, yeah, for those that didn't see it lemme tell y'all what went down. Me and Niccy baby right here took a hike out of The Monarchy because we were tired of their bull—
Nicole Franceschi:
Rubbish…
Jezabelle:
Which leaves The Monarchy is a bit of a pickle because they were crowned UFWA Stables Champions before we left, thus we still have these…
Jezabelle and Nicole each hold up a Stables title belt
Jezabelle:
And of course we'll be keeping them too!
Nicole Franceschi:
That's right Jezzie we will be keeping these titles and if Zara, Blain or any other members of The Monarchy have an issue with that then I guess they should come find us, right?
Jezabelle:
But Nickles, there are more of them than are of us and you know they'll use that to their advantage, right?
Nicole Franceschi:
Well then it's a good job that I was accepted in to the family then wasn't it?
The lights behind Nic and Jez raise, we see standing behind them Jezabelle's brothers Stitches and Scar along with the seven foot monster Needles
Needles:
Monarchy, your numbers game won't work this time for we are here in the UFWA, officially, and we stand together as one, as a family, as The CarnEvil so if you wish to try to harm my daughter and her partner again then I suggest you think twice because if you do then we can not be responsible for the injuries you will most certainly receive
Nic and Jez hold up the titles again
Jezabelle:
Come get us biiiiiiiiiiatches!
The lights completely fade out
-----
Singles Match; Non-Title: Ashley Jak vs. Lizzie Hunt
Natalie Chase:
Ashley managed to defeat Holly Ricci back at Indestructible to retain the Women's Championship.
Tony Stein:
She's got a lot of momentum right now!
- Lizzie catches Ashley off guard with a series of forearm shots at the start of the match before hitting a hurricanrana.
- Lizzie goes for an early Botox Injection but Ashley dodges it and comes back fighting with multiple forehand chops and then a quick suplex.
- From here, Ashley pulls Lizzie into an Ashes to Ashes attempt but Lizzie rolls through.
- However, Ashley soon connects with the Hijak to pick up the win.
(Winner – Ashley Jak)
Natalie Chase:
Another huge win for Ashley there!
Tony Stein:
An impressive win, that's for sure.
-----
Chiyo Rei of the Rising Sons is stood backstage.
Chiyo Rei:
You do not hear from me much... I relied on Taizo or Akio, my cousins, to do the talking for the team but now that the Rising Sons seem to be falling apart due to them leaving, it's down to me and Shiori. Tonight, I'm aiming to make a name for myself at last.
He nodded.
Chiyo Rei:
Romeo Matthias is a former champion. Bradley Reid has done plenty as well. Me? I have not yet but this is where I make myself known and I earn a title opportunity.
He said with confidence as he walked off.
-----
X-Division Championship #1 Contenders Match: Romeo Matthias vs. Bradley Reid vs. Chiyo Rei
Natalie Chase:
Freddie Grayson is still your X-Division Champion but he needs a new challenger!
Tony Stein:
Which of these three men will earn the shot?
- It's a great back and forth between all three men at the start of the match. Eventually, Reid gains control and hits Rei with the Riot Act.
- Before Reid can cover, Matthias attacks and hits Reid with a Running inverted DDT.
- Matthias is then met with a huge palm thrust by Rei, followed by a Leg-hook STO.
- Reid is back in and attacks Rei with a series of shots and then a German suplex.
- Matthias hits Reid with the Impulse but before he can cover, Rei is back in.
- Rei delivers the Hakai suru to Matthias and this one is over!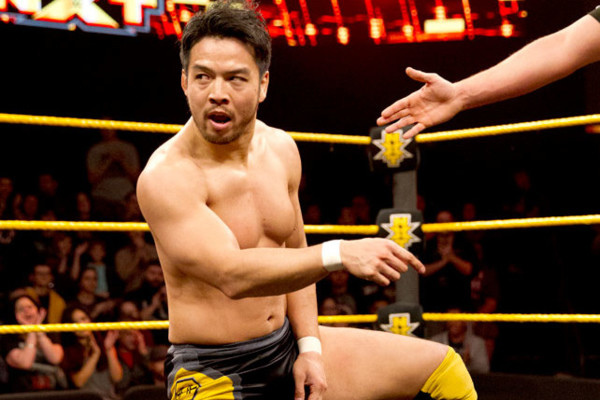 (Winner - Chiyo Rei)
Natalie Chase:
I hope Freddie Grayson was watching that because that was impressive!
Tony Stein:
All three men gave it their all but it's Rei who will be getting that title shot!
-----
We come back from commercial break with Vixens Champion Spring in the ring.
Spring:
Before I get in to the business of Combat Pro I just have to address a few things that was said by Vicky Royce before our match at Indestructible.
Spring adjusts the Vixen's title that sits over her shoulder, she smiles
Spring:
What was it you said Vicky? I'm half the woman Summer Valdez is? So, you lost to a woman, not once but twice, that is half the Woman that Summer is? How does that feel Vicky? How does it feel to have lost to a Woman that you attempted to bury in your promo? How do you think that makes you look?
Spring laughs
Spring:
You gave me a zero point one percent chance of winning yet I kicked your ass and beat you and let me hammer this point home again, not once but twice, one two twice!
Spring looks at the title over her shoulder, still smiling as the crowd cheer
Spring:
You know what you are Vicky? A broken clock and let me tell you why. A broken clock no matter what is right twice a day and that twice a day represents how many times you beat me, twice, one BS call and one table match. Then look at me Vicky, first win for me over you was squeaky clean, so was the first fall at Indescribable and the third time I beat you I did it so badly that you couldn't even stand. You say that when you had this title it was the most talked about title in the business but the fact is that nobody even cared, when you beat Summer it was an accident, a fluke and everyone knew you'd lose it on your first defence and when you did the crowd erupted because after the boredom that was Vicky Royce holding the title they finally have an interesting, exciting champion again!
The crowd cheers and starts chanting Spring's name
Spring:
And since you're done with me I guess you're forfeiting your rematch clause and let's face it, that's the smartest thing your dumb ass could do cause you don't want me to kick your ass and beat you for the fourth time now do you? I mean if you back track and decide you do want your ass kicked again then I have no trouble in defending MY title against you and trust me, Combat Pro or not I can make it happen but if you don't want another ass kicking then I suggest you keep my name out of your mouth before it writes another cheque that it can't cash
The fans laugh and cheer Spring on
Spring:
Now on to business. Once I won at Indestructible and all the powers that be knew who the champ was there was a bit of a power struggle. Combat wanted me, Burnout wanted to keep me and even Anarchy had a say but in the end I decided to sign with Combat, why? Simple, I've done so much in UFWA so I figured it was time for a change, I decided that it was my duty to help Combat off the ground and lead the Women's division by example, something which everyone knows Vicky Royce could never do even if her life depended on it. So, Combat, I'll be there, ready to lead your women's division like only a Season can
Spring holds up the Vixen's title
Spring:
I am your champion and unlike some I will carry this with pride, I will be the champion that you all deserve, I will take on all comers, be fun, be interesting, be downright lovable but more importantly I will be bringing the Combat!
Spring keeps the title up high as her music hits and the crowd cheer
-----
Singles Match: Sammie Hart (accompanied by Joel Burke) vs. Emily Rivera (accompanied by Anna Amore & Lacey Monroe)
Natalie Chase:
Sammie Hart and Emily Rivera are both wanting a huge win here but who will take it?
- Emily manages to gain control early with a Discus elbow smash, followed by a Scoop slam. Soon, Sammie fights back with a hard slap.
- Sammie then hits Emily with a Running bulldog and then a Snapmare knee attack.
- Sammie goes in for the kill with the Hart Attack but suddenly, Perrie appears and trips Sammie.
- This allows Emily to lay out Sammie with the Hit It Off to pick up the win.
(Winner - Emily Rivera)
Emily has her hand raised in victory. She's joined by Anna and Lacey as the three celebrate that win up the ramp. Meanwhile, a furious Sammie Hart is joined by an equally as annoyed Joel Burke as Perrie Hart grabs a microphone from ringside.
Perrie Hart:
Sammie... you had this coming. You are and always have been far too arrogant for your own good. I need to start teaching you a few lessons and well, that was one of them. Lesson one... never underestimate Perrie Hart.
She smirked as Sammie just stared daggers at her.
Perrie Hart:
You want to take something from me that means a lot to me... it's not going to happen and soon, you'll realise that. This was just the start of you realising that you're in over your head.
Sammie continues to throw a tantrum with Joel as Perrie walks off.
-----
Main Event; Trios Match: World Heavyweight Champion Levi Flynn, Harley Archer & "Disfigured" Denton Denton vs. Anarchy Champion Seth Black, Erica Rose & Conrad Black
Natalie Chase:
Huge main event here!
Tony Stein:
This is personal between these two sides so who can take it?
- Erica takes it to her brother at the start of the match, focusing on trying to take out Flynn's knee. Flynn soon manages to fight back with a huge kick to the face of Erica as he then tags in Denton.
- Denton takes it to Erica and headbutts her with his mask several times. This leads to Denton nailing her with a huge suplex. Erica then tags in Conrad. Conrad immediately goes to work on Denton with hard shots in the corner.
- Conrad then nails Denton with the Black Out but as he covers, Flynn breaks it up.
- From here, Conrad argues with Flynn but this buys Denton time to tag out to Archer as Conrad brings in Seth.
- Seth is in firm control at first and even looks for the Black Out but Archer escapes it.
- Flynn and Denton brawl with Erica and Conrad on the outside. This leads to Bradley Reid sneaking down to the ring and distracting Seth Black.
- In the end, Archer nails Seth with the Arch Rogue to pick up the victory.
(Winners - Levi Flynn, Harley Archer & Dean Denton)
Natalie Chase:
They stole it!
Tony Stein:
That was an unfair ending and Reid was the difference maker but what a win for Archer, he just pinned the Anarchy Champion!
Burnout comes to a close with the two sides staring each other down.