Post by Adam on Jul 18, 2017 14:31:26 GMT -5
18th July 2017Verizon Arena - North Little Rock, ArkansasKameron Ryder:
Welcome to Tuesday Night Anarchy!
Nirvana:
We're kicking things off with a very strange combination of teams...
Show Opener; 8-Person Tag Team Match: The Coven (Mara & Aerin) & The Dollhouse (Ria & Cheyenne) vs. Michelle Peck, Mayumi, Lara Willis & Elena O'Neil
- Mara and Aerin dominate at the start of the match as they target Michelle and Mayumi. The latter fight back eventually but the strength of the Coven keeps them down.
- Soon, Aerin nails Mayumi with a huge German Suplex on the outside, which seems to keep her down for some time.
- Ria, Aerin and Mara work together to take out Michelle, Mayumi and Elena at ringside.
- Back in the ring, Cheyenne nails Lara with the Hells Bells and this one is over!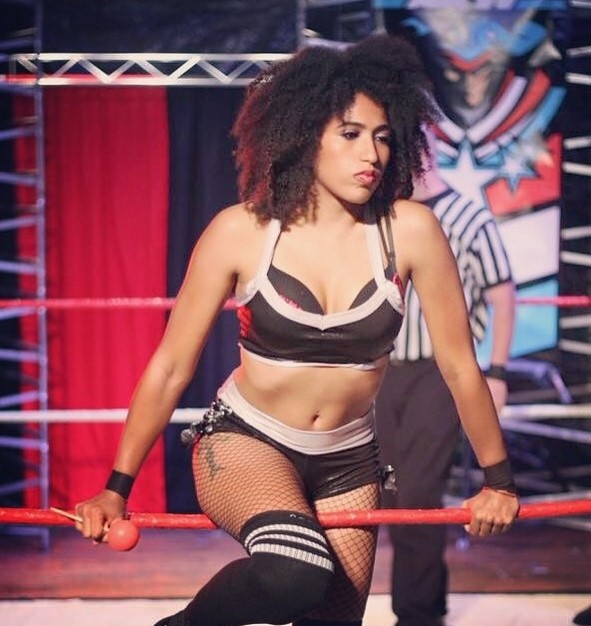 (Winners - Mara, Aerin, Ria & Cheyenne)
Kameron Ryder:
A huge win for the Coven and Dollhouse.
Nirvana:
They're working very well together, I hope that Vortex were watching that.
------
We see Ultra Violence Women's Champion Bri Kelly stood backstage.
Bri Kelly:
So, I'm facing my best friend Leah at Heatwave and honestly, I'm excited for it. We're both two of the best so we know it's going to be an interesting one! But until then, I want to prove that I'm at my best.
She nodded.
Bri Kelly:
So next, I'll be facing Rei Kagura. Rei has been doing well for herself but she's somehow got even more enemies than me! So maybe she has to watch her back... I know I will too but I'm ready to just get the job done.
Bri smiled as she walked away.
------
Hardcore Match; Non-Title: Ultra Violence Champion Bri Kelly vs. Rei Kagura
Kameron Ryder:
Bri seems to be very confident heading into this!
Nirvana:
Can she live up to her promises?
- Bri takes control early, bringing in several weapons such as a garbage can and kendo stick.
- Soon, Rei fights back as she brings a steel chair into play.
- Rei looks to hit the Flying Glico Man but we see Sydney Goodwyn appear from the crowd as she assaults Rei with a steel pipe from behind.
- This soon allows Bri to take advantage with the Let It Go to Rei on the steel chair for the win.
(Winner - Bri Kelly)
Kameron Ryder:
That's another huge win for Bri!
Nirvana:
But that was all thanks to Sydney!
Post-match, Bri Kelly celebrates that huge win, while Sydney Goodwyn slides into the ring. Rei Kagura rises to her feet and shouts in Sydney's face. Sydney slaps her hard in the face, causing Sydney to fall back. A brawl breaks out between the two but soon, Madison storms down to the ring and joins the fight but once again seems to help Rei as the two land a huge two-on-one assault on Sydney. Soon, Madison and Rei storm backstage, leaving Sydney broken in the ring.
------
Ahead of their tag match, we see Jodie Scott and Zoe Seiko.
Jodie Scott:
It's strange being on opposite sides of the ring.
Zoe Seiko:
Yeah, you're telling me.
She said with a slightly awkward laugh.
Jodie Scott:
So, you're still sure about all of this?
Zoe Seiko:
About what? Oh, the retirement? Yeah, sorry Jodie. I'm afraid this is something I can't change my mind on.
Jodie Scott:
I understand...
She tried her best to form a smile.
Zoe Seiko:
Look, since this is my last warm-up match before our match at Heatwave, let's make it the best we can, yeah? We both have amazing partner so let's make the most of it.
Jodie nodded.
Jodie Scott:
You got it... partner.
Zoe smiled back towards Jodie as the two walked off.
------
Hardcore Tag Team Match: Anarchy Champion Seth Black & Zoe Seiko vs. Harley Archer & Jodie Scott
Kameron Ryder:
We've learned Harley Archer will face Seth Black for the Anarchy Championship just as Zoe Seiko will face Jodie Scott in a retirement match!
Nirvana:
Two huge matches but just one team can gain momentum heading into it.
- Jodie and Zoe try to avoid doing too much damage to one another at the start of the match. Soon, Seth and Zoe do start working well together as they take down Jodie with some great double-team moves.
- Archer comes to the aid of Jodie thanks to a sledgehammer assault on Seth Black.
- Soon, Black and Archer end up brawling their way up the ramp and to the backstage area.
- Jodie plants Zoe with the Swinging Snap DDT onto the steel chair. She rolls her over and covers to pick up the win.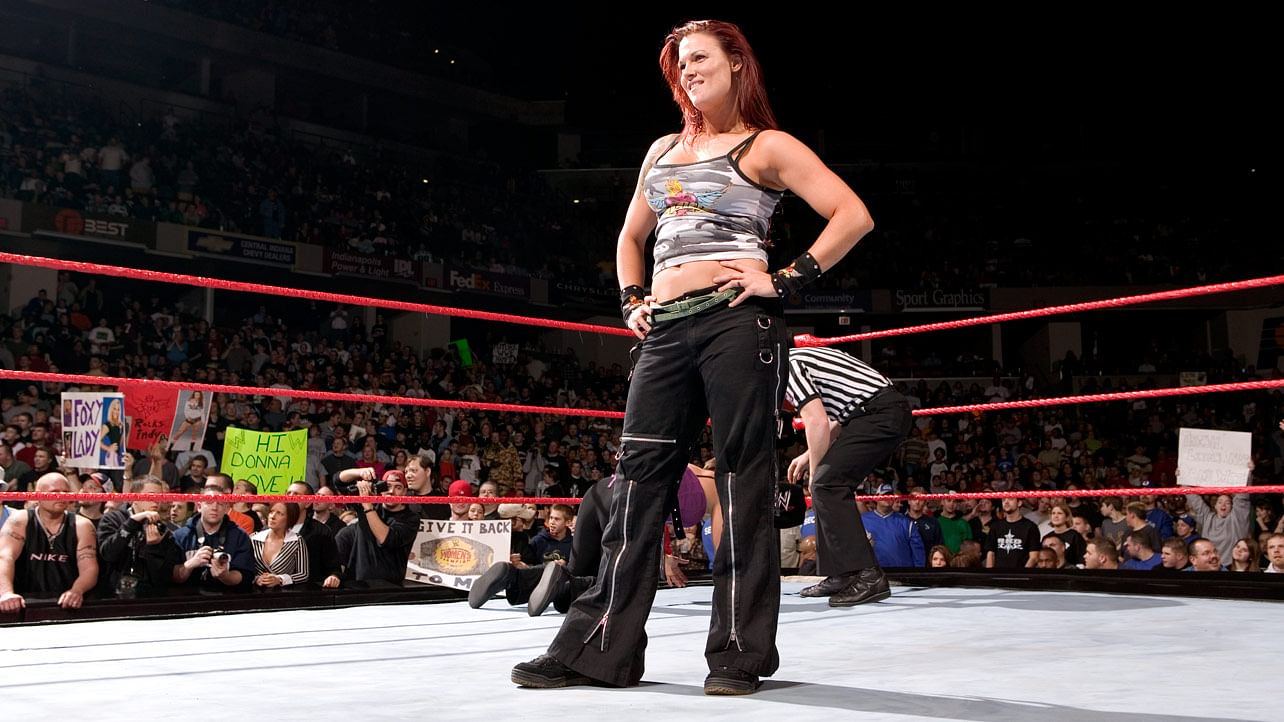 (Winners - Harley Archer & Jodie Scott)
Kameron Ryder:
Jodie pinned Zoe!
Nirvana:
The doesn't look good for Zoe heading into Heatwave!
------
We see Brent Farrell stood backstage with Kara D'Ambrosi.
Kara D'Ambrosi:
So, last week on Burnout, it seems things didn't necessarily work out for Brent when he challenged for the Intercontinental Championship.
Brent Farrell:
I didn't even come close, Kara, let's be honest. It's frustrating that just neither of us can achieve a lot right now and that is, if we can ever get a damn match around here to begin with...
He said, quite angrily.
Brent Farrell:
So that is why right now, I'm here to say that myself and Kara are going to be taking a bit of a step back. Well, from Anarchy and Burnout that is. First, we'll be taking a brief hiatus to regroup but after that? We'll be heading to Combat:Pro.
Kara D'Ambrosi:
We feel that's somewhere we'll both fit in well so thanks UFWA, Anarchy and Burnout but we're now going to try something new and hope that finally, we get back on track.
Brent Farrell:
So thanks, but we'll catch you later.
He raised a hand and waved to the camera as the two walked off.
------
Hardcore Match: Ultra Violence Tag Team Champion William Levon (accompanied by Alice Autumn) vs. September (accompanied by Leyton Kimura)
Kameron Ryder:
Leyton Kimura defeated Alice Autumn last week in singles action. Can the champions come back fighting?
Nirvana:
Levon has a chance here against September!
- September manages to gain control early with a huge series of kendo stick shots. Levon soon manages to dodge a shot, causing September to smash the steel ring post instead.
- Levon then takes control of the match, using several weapons to his advantage, including a steel chair and lead pipe.
- Alice and Kimura begin to exchange words on the outside of the ring, leading to a brawl, which Levon gets caught up in.
- September eventually manages to nail the already hurting Levon with the Dark September onto the garbage can to pick up the win.
(Winner - September)
Kameron Ryder:
Woah, huge win for September here!
Nirvana:
She and the Asylum has all the momentum in the world heading into Heatwave!
------
We see a vortex slowly rotating projected on a wall. As the camera zooms out Lady Vortex is sat down in front it legs crossed performing some kind of dark meditation. Rising to her feet she turns towards us and her piercing eyes stare at the screen, the vortex behind giving this woman quite the sinister appearance. She speaks through the black mask that covers half her face.
- Lady Vortex -
My soldiers of misfortune have truly entrenched themselves into the Trios division, as I have planned. Our dark purpose of sacrificing the Trios gold has hit some obstacles but this was not unexpected. There are those who look at my men, who look at me and will never understand what forces brought us together and why it happened for a reason.
My new family found me shattered in a million pieces, all hope of going back to what she knew gone forever. The truth is... even if I could I no longer desire it. What I desire is showing the world that what is broken can be molded into something far more terrifying that can't be bought or reasoned with. For within me I have found out that the darkness within us all should be embraced like a lover and not scorned with prejudice. I love it with all my heart... I love my new family too and together a series of unfortunate events will happen to those who stand in our way.
Sooner or later, El Miedo and Anti-Matter will shatter the world that the Trios division has been built on. (turns)
What news El Miedo?
El Miedo and Anti-Matter enter the room.
El Miedo:
If it pleases you my lady. I've been given this letter to hand to you.
Lady Vortex curiously looks at the envelope and opens it. She drops it and keeps the letter in her hand. She nods as she reads it before turning back to her men.
- Lady Vortex -
Now that is very interesting. Our work has not gone unnoticed by the all powerful it seems. Its a risky game to play with us.
Lady Vortex gets out a lighter and burns the letter. She raises an arm and the lights go out. All we can see is the light of the burning letter on the ground as the scene ends and we go back to commentary table.
Kameron Ryder: I wonder who sent that letter?
Nirvana: (over-dramatic point) It was youuuuuu!
Kameron Ryder: WOAH! Woah! Don't say things like that with them around!
Nirvana: Kidding! (laughs)
------
Hardcore Tag Team Match; Non-Title: Stables Champions The Monarchy (Blain Marshal & Zara Lockheart) vs. The CarnEvil (Jezabelle & Stitches)
Kameron Ryder:
The Monarchy are still the Stables Champions but even though they've recently left the group, Nicole and Jezabelle claim they are as well.
Nirvana:
No doubt this is going to be personal!
- Zara and Jezabelle immediately square off and brawl their way out of the ring. Meanwhile, Stitches and Marshal square off.
- Stitches is on the receiving end of a beatdown as Marshal uses a baseball bat as a weapon. Soon, Stitches manages to fight back with a huge DDT onto a steel chair.
- Monarchy members Phillip Blake, Union Jack and Tabitha Milbourne storm down to the ring and begin to assault Jezabelle and Stitches. This leads to Needles, Scar and Nicole Franceschi racing down to the ring, which causes a brawl to ensue and leaving the referee to rule out the match.
(Winner - N/A)
Kameron Ryder:
These two teams are just tearing each other apart!
Nirvana:
This is insane!
Soon, security are able to break up the two teams as they stare each other down.
------
We see an unamused Shane Knox stood backstage with Orlando Cruz and Micah Sterling.
Shane Knox:
I really don't get what the issue is...
Orlando Cruz:
If we're being forced into a title defense, it should be on Pay-Per-View at the very least.
Micah Sterling:
Excactly. We deserve to be on a bigger platform.
Shane rolled his eyes.
Shane Knox:
God, that's pathetic... just fight. That's what we're all here for.
Shane then stormed off as Orlando and Micah just looked offended again.
Orlando Cruz:
He really needs to check that attitude.
Micah Sterling:
We'll get him one day...
Orlando nodded in agreement as the two also walked off.
------
Main Event; Trios Championship Match: Shane Knox, Micah Sterling & Orlando Cruz (c) vs. The Bank$ Vault (Mitch Voelker, Stefani Voelker & Eddie Kassidy)
Kameron Ryder:
Main event time! We're going to see the Trios Championships on the line as the Bank$ Vault cash in their title shot!
Nirvana:
Good luck to 'em...
- Shane Knox kicks off the match with a series of power moves to Eddie Kassidy. Kassidy soon fights back with a quick DDT before bringing in Stefani.
- Stefani and Kassidy work together to take down Knox before he brings in Sterling.
- Sterling gains control at first but Stefani turns the tables. She brings in Mitch and both beat down Sterling until Cruz gets involved.
- With Cruz lining Mitch up for the Cruz Crusher, we suddenly see EGO members Azaiah and Corey Hayden race down to the ring to attack the champions. Nirvana leaves her place on commentary to join them.
- Thanks to the assault, the referee has no other option to than to call for a disqualification.
(Winners via Disqualification & STILL Trios Champion – Shane Knox, Micah Sterling & Orlando Cruz)
Kameron Ryder:
Well, my broadcast partner has apparently decided to mess this match up...
Mitch Voelker, Stefani Voelker & Eddie Kassidy are clearly furious about being screwed out of that opportunity. With Cruz, Sterling and Knox making a quick exit, the Bank$ Vault suddenly begin to assault all three members of EGO.
Kameron Ryder:
This is chaos but I can't blame the Bank$ Vault for snapping!
Stefani lays out Nirvana with an Original Synn onto a pile of steel chairs as Azaiah is taken out with the Face Breaker on the outside, causing his head to be crushed between his knee and the steel ring steps. Finally, Mitch lays out Hayden with the Shadowbomb through the announce table.
Kameron Ryder:
Ouch! I think this might be the last we see of EGO for a while...
Anarchy comes to a close to the sight of the Bank$ Vault standing over the broken bodies of EGO.