Post by Kirsten on Nov 10, 2017 10:18:11 GMT -5
10th November 2017
United Center in Chicago, Illinois
Festival of Violence kicks off to Kirsten, Adam Ryder and Jace DeShea making their way down to the ring to a huge pop from the crowd. They all take their place in the ring.
Adam Ryder:
So, this is it. No doubt, it's going to be tough for all of us to say goodbye but we are going to go out with a bang and we're going to kick all of that off here. So we're just here tonight to say welcome to this historic event and we've got so much ahead of us tonight. I mean, there's even more than we initial bargained for because well, we realised we had plenty of room for everyone. I mean, Jace and the Combat:Pro roster deserved a place at this event too so why not invite them here too?
Jace DeShea:
And that means a lot to all of us so my Combat roster and I are going to enjoy our time here tonight and those I've picked to participate? They've got a lot of pressure on them but I know they can do this and they damn sure deserve it.
Kirsten nodded.
Kirsten:
And not only that, but we have also invited a few guests to participate on our final event. As everybody knows, the UFWA is part of an Alliance with several other companies. So that's why we've invited the owners of our fellow Alliance companies to the show tonight. Of course, we have the amazing UWF owner and my good friend Andrew Lincoln backstage but WWA's Hana Kato, ECWP's Daryl Stone, WCWA's Justin Vincent, Elite Pro's Gina and Clint Sharpe, 5*'s Kurt Simpson, IWD's Kenji Izumi, TCW's Ricky Perez, OWA's Alex Chambers and UKCW's Joseph Cross are all in the front row there to see their amazing stars in action as well!
The camera focuses on the group of owners in the front row and all receive a positive reaction from the crowd.
Adam Ryder:
So we'll leave you in the reliable hands of Jonny DeBroux and Renee Taylor for commentary and the amazing Kerri Leigh and Rae Bronwyn backstage.
Kirsten:
So enjoy tonight because we know we damn sure will. We've added a plethora of great matches to our already amazing scheduled matches so enjoy!
We're then taken to Jonny DeBroux and Renee Taylor sat behind the announce table as Kirsten, Adam and Jace leave and head backstage.
Jonny DeBroux:
Welcome to Festival of Violence... the Ultimate Future Wrestling Alliance's final event!
Renee Taylor:
It promises to be a huge event, that's for sure!
Jonny DeBroux:
And we're kicking things off with a Women's Fourway to determine who will challenge Spring for the Women's Championship later tonight.
Renee Taylor:
So let's head backstage!
Backstage, Kerri Leigh and Rae Bronwyn are standing by a monitor and several other women.
Kerri Leigh:
Thanks guys. Well, the fans have been voting and we can now reveal the four women with the most votes!
Rae Bronwyn:
Of course, the top four will face off for the opportunity!
Kerri Leigh:
Woah, well that's a turn up for the books!
Rae Bronwyn:
Looks like that Four-Way just turned into a Six-Way! So Aaliyah, Ashley, Darcy, Ria, Summer and Tabitha, head out there!
------
Aaliyah Khan, Ashley Jak, Darcy Giorgio, Ria, Summer Valdez and Tabitha Milbourne all stand in the ring, suddenly Spring's music hits, they turn their attention to her as she walks out with a microphone
Spring:
Okay, okay, okay, wait, wait, wait, don't ring that bell yet referee. I have a stake in this match so before it starts, I have something on my mind.
Spring starts to walk down the aisle
Spring:
Some of you in that ring don't like me and I don't like you, others, I love you and you all love me too but like, dislike, hate, love it doesn't matter because what I see in the ring right now are six of the very best Women in this business and me? I'm the seventh.
Jonny DeBroux:
Can't argue with that.
Spring:
And tonight? Tonight is UFWA's last night so instead of you six fighting for a shot at my UFWA Women's title I say we go big before we go home, I say I get in that ring and we have ourselves a seven way Women's title match!
The crowd cheer
Renee Taylor:
Oh wow!
The six in the ring nod
Spring:
So referee I'm gonna step in that ring, hand you this title and the first one that gets the fall in this match goes home with it forever, got it? Good, lets do this!
Spring slides in the ring
- All seven competitors split off at first, with Summer, Ashley and Spring working together to take down Aaliyah Khan and then Ria.
- Soon, Tabitha Milbourne steps in and nails Spring with a devastating Chokebomb. She covers but Summer breaks it up. Summer then hits a Flying Leg Lariat on Tabitha.
- Summer seems to be in control but that's until Darcy Giorgio catches her with a huge Running two-handed bulldog. Darcy goes for the Starry Eyed but Aaliyah shoves Summer aside. Aaliyah then hits Darcy with the Reload and covers.
- It's Spring who makes the save. Spring then hits Aaliyah with a Neckbreaker but Spring is then met with a Yakuza Kick from Ria.
- Ria closes in on the victory, thanks to a Two-handed chokeslam but Ashley Jak is soon back in to take Ria out with a dropsault.
- Ashley helps Spring to her feet and the two then take down the semi-standing Darcy. The two are then, however, taken out by Tabitha.
- Tabitha nails Ashley with a running knee strike but Aaliyah storms back into the ring and hits the semi-standing Ashley with a Reverse STO.
- Tabitha lays out Khan with a Backbreaker but Spring then nails Tabitha with the Spring Clean. With nobody there to stop her, Spring pins Tabitha for the victory.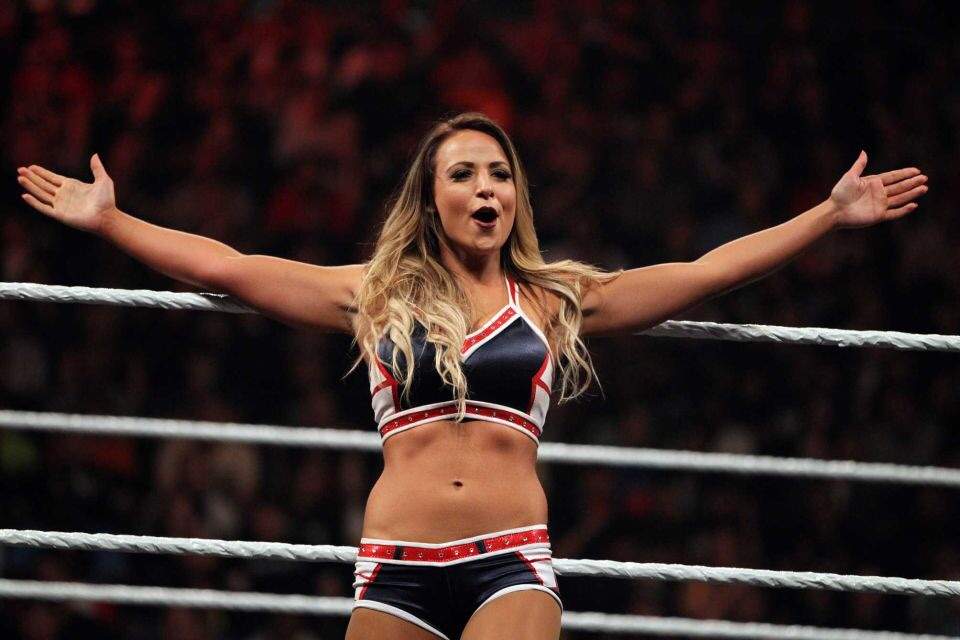 (Winner & STILL Women's Champion - Spring)
Jonny DeBroux:
Spring retains, against the odds!
Renee Taylor:
What a match!
------
Backstage, the Trios team of Shane Knox, Orlando Cruz and Micah Sterling are preparing for their match.
Shane Knox:
So, it'd be great if we were considered to be in the Trios Championship match tonight but since we are being overlooked for that, we're still going to make the most of it.
Orlando Cruz:
It's true. We're going to make tonight the best it can be for us, even if it's not necessarily anything spectacular.
Micah Sterling:
So tonight, we're going to head to the ring and we're going to put in a very dominant performance. We're going to force people to tae note and realise that realistically, we should be the top team here.
Orlando Cruz:
You'd think that. You'd think that we'd be given a chance but since we're not, we're still going to end things here with one hell of a bang and it's going to damn sure go our way.
Micah Sterling:
We know that we can at least end things on a high.
Shane nodded in agreement.
Shane Knox:
Steven, Marty and Kingsley? Watch out... we're coming.
Shane turned his back on the camera to walk away as Orlando and Micah followed.
------
Jonny DeBroux:
The great Trios team of Knox, Cruz and Sterling continues to dominate so can they again here?
Renee Taylor:
That's right... they'll be looking for one more win here!
- Bradshaw races at Cruz at the start of the match but is met with a huge high knee. Cruz then nails him with an Inverted hurricanrana.
- Cruz remains in control, following up with a Big Boot and then a Fireman's carry facebuster. Cruz then tags in Shane Knox.
- Knox connects with a quick Forearm smash, followed by a Pumphandle Slam-. Bradshaw tags in Wilson, who steps into the ring and manages to catch Knox with a Running DDT.
- Wilson, however, is soon turned inside-out with a huge lariat.
- Knox then tags in Sterling at the same time Wilson brings in Clayton.
- Knox lays out Bradshaw with the Knox Out as Cruz takes out Wilson with the Cruz Crusher. This leaves Clayton to be met with the Massacre from Sterling, who pins him for the victory.
(Winners - Shane Knox, Orlando Cruz & Micah Sterling)
Jonny DeBroux:
Huge win for them!
Renee Taylor:
They end their time here on a high!
------
The team of Nicole Franceschi and Jezabelle make their way down to the ring, with Nicole grabbing a microphone on the way.
Nicole Franceschi:
So, I'm a UFWA Hall of Famer. I've been here for well, more or less the entirety of UFWA's existence and I've achieved just about everything there is to achieve but I'm not scheduled to compete on the very last UFWA show.
She screwed her face up a little, as did Jezabelle.
Nicole Franceschi:
So I thought... if this is UFWA last's show, I need to be a part of it. I deserve to be a part of it. So that's why I'm out here. Whoever wants to step into the ring with me tonight, feel free. I want one final match here and I want it now!
She dropped the mic as 'Black Clouds & Silver Linings' by Dream Theater hits and the returning Sabrina makes her way down to the ring but opposed to having the Coven around her, she's by herself. She heads down to the ring and nods towards Nicole as if to accept her challenge.
- The two trade shots immediately, with Sabrina gaining control early. She hits a Facebreaker Knee Smash, followed by a German Suplex and covers but it's a near fall.
- Sabrina then drags Nicole up and goes for the Witchcraft but Nicole escapes, countering with a Tornado DDT.
- Nicole then remains in control with the Three Strikes, followed by a Handspring Splash.
- Sabrina rolls out of the ring but Nicole follows her and hits a huge elbow smash. She then goes to shove Sabrina into the ring steps but Sabrina reverses so Nicole strikes them.
- Sabrina kicks Nicole in the chest up against the steel steps several times before eventually throwing her back into the ring.
- Sabrina hits a Headscissors Takedown, followed by the Sitout Facebuster.
- Sabrina goes for the Voodoo but Nicole counters with the Blonde Ambition.
- Nicole then catches Sabrina with the Fallen Angel. She keeps her down for the cover and the victory.
(Winner - Nicole Franceschi)
Jonny DeBroux:
Nicole with the win!
Renee Taylor:
That's a huge final UFWA win for the Hall of Famer but it was great to see Sabrina back in action too!
------
We see Combat:Pro's Ultra Violence Champion Patrick Lyall strolling backstage. Suddenly, he's surrounded by several other Combat:Pro roster members such as Nate Wilder, Jude Wilder, Russ Wilder, Harry Davies, Jesse Caine, Gabrie Nealon, Kenny Cole and Derrick Hayes.
Patrick Lyall:
Come on, guys. I mean, I know you all want a piece of me but....
All of the Combat roster members jump on Lyall with the attack as the the group are relentess in their attack. It's when Kenny Cole attempts to pin Lyall that the rest begin to turn on each other. Nate pulls Cole off of the pin but Nate is clubbed in the back by Caine. Meanwhile, Jude and Russ are fighting it out with Hayes and Davies.
Jonny DeBroux:
This is absolute chaos!
Renee Taylor:
We could see the Ultra Violence Championship still change hands though!
Nate attempts the pin on Lyall but it's broken up by Davies. Davies then goes for the pin but Russ breaks it up. Russ is then thrown aside by Hayes. As the two stare each other down, it's Caine who sneaks in and pins the grounded Easton successfully.
Jonny DeBroux:
Technically, Caine brought the UV gold to Combat. Well, it was his intention at least.
Renee Taylor:
So it's almost com full circle?
As Caine wanders off with the Ultra Violence gold, Connor Easton is seen just sitting on a steel chair nearby in the background. He looks down at the clearly hurting Patrick Lyall and laughs.
Connor Easton:
Pathetic...
He then stands up and storms off.
------
We go backstage to Kerri and Rae again.
Kerri Leigh:
X-Division action up next!
Rae Bronwyn:
And you've all been voting to see who you want to see face Cassian for the gold!
Kerri Leigh:
The winner is Luca!
Rae Bronwyn:
Head off to ringside, Luca, you've got the shot!
Luca disappears off the scene to head to the ring.
------
Jonny DeBroux:
The X-Division gold is on the line and it's Cassian defending against Luca!
- Luca dominates at the start of the match, thanks to a Tilt-a-whirl backbreaker and then a Straight jacket sitout powerbomb. He goes for an early Super Uppercut but Cassian escapes.
- Cassian then turns the tables with a Leaping reverse STO, followed by a Deadlift German suplex.
- Cassian closes in on the victory but the Absolutely Fabulous is dodged, thanks to a Swissblade from Luca.
- Luca nails Cassian with the Super Uppercut but as he goes for the Neutralizer, the two Beauty Boys hop onto the ring apron to act as a distraction.
- This seems to work until Richie Allen and Chiyo Rei storm down to the ring to even the numbers. The two pull the Boys down but Cassian still manages to take advantage with a low-blow to Luca.
- Cassian connects with the Absolutely Fabulous to pick up the victory.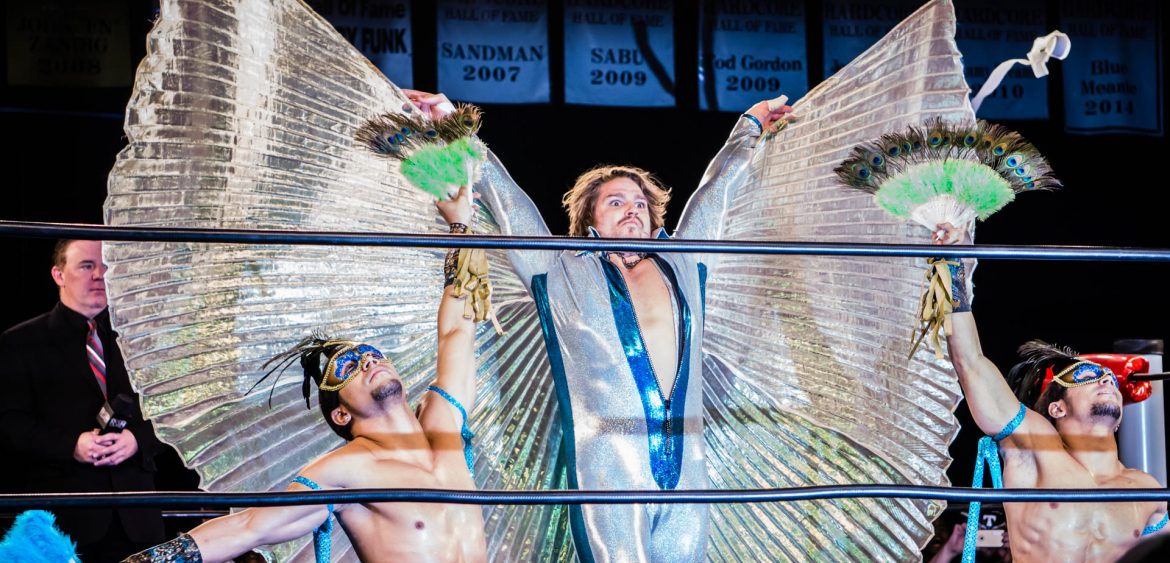 (Winner & STILL X-Division Champion - Cassian)
Jonny DeBroux:
Oh, come on! Luca was screwed!
Renee Taylor:
Cassian stole it!
------
Backstage we see Erica Rose and Mercedes standing by
Erica Rose:
It's no secret that this is the UFWA's final show and it's also not much of a secret that Mercedes and me are not booked on the show, what the hell?
Mercedes:
I know right?! You can't have the final UFWA show without the Co-Queens of The Ring!
Erica Rose:
Two time Co-Queens of The Ring!
Mercedes:
Yeah! Two times! So what we did was we went to Adam, Jace and Kirsten and asked them to give us a tag team match and of course they all wanted us on the show so they agreed
Erica Rose:
And just as our luck is, we get Lilith and Rellik as our opponents, monsters, freaks, weirdoes, again! Why do we attract these people?!
Mercedes:
I know right?
Erica Rose:
Nevertheless we know what they can do, we know that they're no fun and no games and that they've rarely been beaten. We asked The Powers That Be for a challenge and, well, we damn sure got one didn't we?
Mercedes:
Rellik, Lilith, you two freak shows, we'll see you later and we'll beat you later, I have no doubts!
The scene ends
------
Jonny DeBroux:
This is a previously unscheduled match but it features the women of Combat:Pro!
Renee Taylor:
There's some huge names in this, who can walk away with the win?
- Christy is eliminated first by Alice
- Cayla eliminates Lara Willis
- Wren eliminates both Hunt and Cayla with a double clothesline
- Faith eliminates Lacey
- Alice eliminates Talia
- Wren eliminates Faith
- Wren then eliminates Alice
- Wilde from behind eliminates Wren to win the battle royal
(Winner - Jessica Wilde)
As Jessica has her hand raised in victory, she then reaches out of the ring to grab a microphone.
Jessica Wilde:
To me, that victory meant the world... even if technically, it doesn't mean a lot. It didn't get me further in my career, since this is the end of the UFWA but to me, to even be here, to participate in this match, to face those amazing women, to win it? It's nothing short of amazing.
She smiled.
Jessica Wilde:
I've been in this business for a very long time and I've been in the UFWA for seven years and I've managed to achieve a lot here. This is the place I've always called home so it's an honor to be here and to end things on a high. Thank you UFWA.
Jessica dropped the mic to a huge ovation from the crowd.
------
Jonny DeBroux: Coming up next, Vicky Royce has her final match in UFWA! This match is under normal rules as requested by Vicky herself.
Renee Taylor: She returned last week and will challenge any comer in her trademark Bo$$ Invitational!
We get a mixture of Vicky Royce's previous Sasha Banks persona for her theme before it transitions back to the "Say my Name" b Xzibit and the crowd pop big as she makes a typically extravagant ppv entrance.
When she finishes her entrance a very familiar 'Now' by Paramore plays! A UFWA original in Sydney Goodwyn formerly known as Velvet Sky answers the Bo$$ Invitational! She gets a great reception from the UFWA fans making her entrance and jumping on the turnbuckle.
Vicky Royce smirks as Sydney stares her down.
Jonny DeBroux: A former Vixen's champion and a former two Women's tag champion with long time friend Angelina Love! The Beautiful People were one powerful women's faction in their day!
Renee Taylor: Whether as Velvet Sky or Sydney Goodwyn this woman is a true UFWA legend and one formidable opponent for the Big Bo$$!
- The bell sounds and the crowd pop as both women hold nothing back exchanging furious punches
- The match settles down into an exchange and grapples and counter grapples. Sydney hits a Hurricanrana
- A running drop kick sees Vicky go out of the ring. Sydney follows out and they brawl up the aisle
- Sydney puts Vicky back in the ring and climbs the top rope. She hits a crossbody for a two count.
- Countering a northern lights suplex into a small package. Sydney kicks out at two. She bounces up straight into a clothesline
- Vicky hits a Bankrupt for a near fall
- Sydney gets stomped in the corner and then follows with a trademark double knee to the trapped opponent.
- Vicky climbs the top rope looking for the Frog Splash. She hits it but no! The knees are raised, Vicky rolls away clutching her ribs
- Sydney hits a perfect Game Over! One! Two! Foot on the ropes denies Sydney victory for now!
- Sydney now goes after Vicky with punches on the ropes. She has her opponent stunned.
- Sydney runs towards Vicky and she pulls the ropes down. Sydney crashes to the outside
- Vicky hits a suicide dive. She rolls Sydney back in the ring.
- She irish whips off the ropes. Sydney throws a clothesline. Vicky dodges.
- Double knee backbreaker transitions into the Royce $tatement! Sydney furiously fights against it
- Eventually Sydney gets a foot to the ropes, she kicks out from it and they roll back.
- Sydney counters and now locks in the Royce $tatement on Vicky! The crowd erupts!
Jonny DeBroux: Will Vicky tap to her own move?!
Renee Taylor: This is incredible!
- Vicky manages to drape a leg over the ropes to break the hold.
- Now Sydney looks to land a Blockbuster (Diving neckbreaker) on a weakened Royce. First she does a foot choke in the corner. After she climbs the top rope but takes a bit too long
- Vicky lands a chop to stop Sydney, she then throws a few more and climbs up herself. Eventually they fall off as Vicky lands a big Superplex! Vicky throws an arm over, a near fall from the pin!
- Both women are down as a "This is Awesome!" chant goes up
- They get up and exchange hard chops. Sydney lands a big slap to stun Vicky and lands a one handed bulldog for a near fall. Now Sydney climbs the rop rope again
- She goes for another crossbody but Vicky dodges. Sydney hits hard on the mat and gets up holding her ribs, she takes a boot to the gut. Vicky goes for the Out of Business (Pedigree)
- Sydney fights out of it with a back body drop and looks for a second Game Over. Vicky counters with a hard shot to the head and another boot to the gut!
- She lands the Out of Business! ONE! TWO! THREE!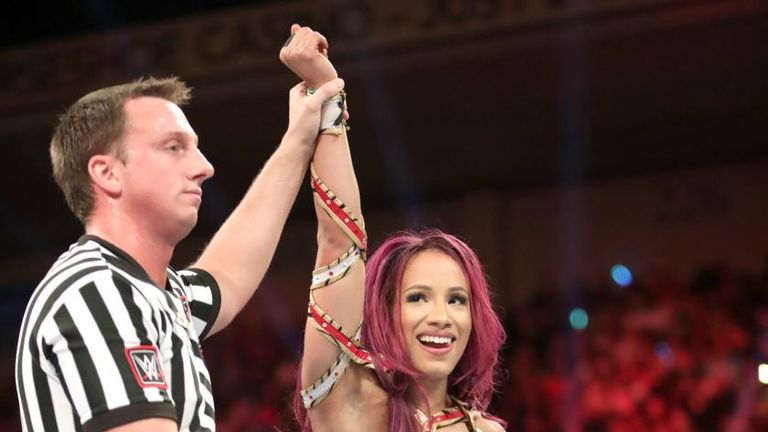 (Winner - Vicky Royce)
Jonny DeBroux: Vicky promised another great match for UFWA's final show and that didn't disappoint! Amazing effort by both women!
Renee Taylor: Both she and Sydney proved tonight why they have been so successful here in this company!
Vicky celebrates her victory and seems quite emotional given its her final match in a UFWA ring. She grabs a microphone as the referee checks on her beaten opponent who sits up.
"Big Bo$$" Vicky Royce
: CHICAGO! (loud cheers) I hope you enjoyed that, we just knocked it out the park like a Bo$$! (applause)
I have watched UFWA programming since its early days and when I was in developmental I wanted to get here more than anything and be a champion. I did that and more and I'll never forget what this company has given me, the support you fans have given me and the matches I've been a part of at the highest level. I am proud of what I have achieved here in UFWA. People have loved me and hated me but I do know that I am respected because I have given absolutely everything I posses every time I have competed in a UFWA ring! (applause as she notices Sydney leaving)
Sydney! Please can you stay here for a moment. I got something to say to you.
I respect the fact you answered the challenge tonight and you showed as you always have as a UFWA original why you have been as good as anyone around here from the show's very beginning. It could have gone either way. We didn't have any interaction until tonight but for being a part of my final moments in UFWA regardless of how it went, we can leave with no regrets can't we after a match like that. (applause) You've had a tremendous career here, like myself and you deserve every single bit of respect from the UFWA fans around the world and that also goes for every single woman who has competed in UFWA from the first day its doors opened and the last tonight. (the crowd stands and applauds)
All of us will be moving on to other wrestling promotions or perhaps new exciting adventures that life gives us outside of the business but I know deep down speaking for Sydney, myself and all the other ladies in the back past and present that UFWA will always be in our hearts! (pauses on mic as they both shed a tear and the crowd applaud)
UFWA fans! Signing off with all my love! LIKE! AAAAAAAAAAAA! BO$$!
The mic drops Vicky Royce and Sydney hug and raise each others hands as dueling "Thank you Vicky/Thank you Sydney!" chants erupt with both women wiping away the tears.
------
Backstage, Adam Ryder is sat in his office as Taizo and Sal Izumi then storm into the room.
Adam Ryder:
Can I help you?
Taizo Izumi:
Well, we were thinking. See, no matter how the voting goes for later in the night for the Anarchy Championship match, we think Sal here should be in it. After all, he did pin Seth Black back when he was Anarchy Champion so that should have lead to an automatic championship opportunity.
Sal Izumi:
It's true. I deserve it so tonight, I demand I'm added to the match whether or not I'm voted in or not!
Adam, surprising, nodded.
Adam Ryder:
You know what, I'm not going to lie. You actually make a great point, there and you're right, you do deserve it. So sure, believe it or not, since I'm in a great mood so you've got it. If Sal isn't voted in, he'll be in anyway and the match will be a Fatal Fourway. If he is, it's a Triple Threat.
Taizo Izumi:
Seriously? I never really considered you to be a smart man...
Sal elbowed Taizo in the side.
Sal Izumi:
Shut up, he said yes...
Taizo Izumi:
I meant thank you, much appreciated!
Sal Izumi:
Yep, we'll take that. Thank you!
Adam laughed and rolled his eyes as the two left the room.
------
Kerri Leigh:
Well, it's not main event time time yet but it's time to reveal the voting outcome! First, Levi Flynn will be defending the World Heavyweight Championship but against who?
Rae Bronwyn:
Congratulations Jax, you've got the shot! But what match will the two of you be facing in?
Kerri Leigh:
It's going to be a Hell in a Cell match!
Rae Bronwyn:
Wow! Well, that's going to be one hell of a match and you guys have some time to prepare!
------
Jonny DeBroux:
These two teams have been on each other's throats for weeks!
Renee Taylor:
Who can finally take the other team down here?
- The four immediately brawl off the bell.
- Brooklyn pairs off with Cyde as Faye pairs off with Jaz.
- Brook gets busted open early following a kendo stick shot to the head by Clarke who gets two as Jaz makes the save.
- Jenna too gets bloodied thanks to Jaz and a cheese grater.
- Faye gets taken out on the outside via a double suplex on the ramp.
- This leaves Jenna alone against both Brook and Jaz.
- Jaz puts Jenna away after a Superplex through a table.
(Winners - Brooklyn & Jaz Ashby)
Jonny DeBroux:
The Glorious Revolution do it!
Renee Taylor:
What a way to win as well!
------
Kerri and Rae are backstage.
Kerri Leigh:
The Anarchy Championship is up for grabs later on in the night! Seth Black was supposed to head into this as the champion but after losing the gold to Konstantin, Seth has been added to this match as the challenger. In addition to that, we saw Adam Ryder add Sal Izumi to this match but if Sal didn't receive the most votes, there's one more challenger too so this could well be a Fourway!
Rae Bronwyn:
So how did voting go?
Kerri Leigh:
Will Levon with the most votes! That means Konstantin will be defending against him, Seth Black and Sal Izumi! But what match type will that be in?
Rae Bronwyn:
What have the fans voted for?
Kerri Leigh:
It's a Street Fight!
Rae Bronwyn:
That match is later tonight and it's going to be epic!
------
'Mr Scary' by Dokken hits as Combat:Pro Vixen's Champion Karleigh heads to the ring and takes her place in it with a microphone in hand.
Karleigh:
So... this is it. This is the final UFWA event and Combat:Pro are not being invited to join? So be it. That's fine because I'm making my way onto this event, like it or not. Back on the last Monday Night Takeover, Abbie Novak challenged me for my Vixen's Championship and I rejected her. However, I've had a slight change of heart and well, I want to put my Vixen's Championship up for grabs on the final UFWA event.
The crowd cheered.
Karleigh:
So this is an open challenge but there's one catch... Abbie Novak is the only woman who cannot answer the challenge.
She smirked and laughed as she then waited. Eventually, 'Wildfire' by Skindred hits as Fyre of Superiority makes her way onto the stage.
- Karleigh is dominant at the start of the match as she nails Fyre with a Scoop Slam, followed by a Legsweep DDT.
- As Karleigh showboats too much, Fyre connects with a huge clubbing blow to the back of Karleigh, followed by a STO Backbreaker.
- Fyre then goes for the Burned but Karleigh rolls out of the ring to recover.
- Fyre follows her but Karleigh grabs her by her hair and smashes her head into the ring apron. Karleigh then rolls Fyre back into the ring.
- Karleigh attempts the Code Red but Fyre now escapes and hits a Reverse Shiranui.
- Fyre hits a Backflip Kick but as she drags Karleigh up, Karleigh hits a cheap rake to the eyes.
- Karleigh goes for the Code Red again but Abbie Novak appears from out of nowhere and grabs her ankle. Karleigh trips and falls into the Red Hot from Fyre.
- Fyre pins Karleigh to pick up the victory.
(Winner & NEW Vixen's Champion - Fyre)
Jonny DeBroux:
We've got a new champion! Fyre ends her UFWA career as the final Vixen's Champion!
Renee Taylor:
And all thanks to Abbie Novak. I mean, if she couldn't do it, she damn sure didn't want Karleigh to be the final champ!
------
After a UFWA highlight video, we see a smug Abbie Novak backstage.
Abbie Novak:
On a normal night, me screwing my enemy out of a championship might not make sense. But given this is UWF's last event, I just want to be able to say that Karleigh isn't making history as the final Vixens Champion. Instead, that's going to be Fyre, a woman who does actually deserve it. She's not a coward the way Karleigh is so this rivalry might be done... this company might be done... but one thing is for sure, which is that I might not get to be champion but neither does Karleigh...
She smirked.
Abbie Novak:
And that's pretty damn sweet.
Abbie turned her back on the camera and walked away.
------
Jonny DeBroux:
Another previously unscheduled match but there are four amazing teams stepping into the ring!
Renee Taylor:
We saw Lyall get assaulted backstage earlier in the night, where he lost the Ultra Violence Championship. Is he even in any shape to compete?
- One member of each team was legal at all times
- Reyes almost won the match in the first few seconds after The Spanish Superman Punch on Mitch but Denton stopped the count
- Lyall gets a two on Eddie after a Death Valley Driver
- Denton gets a two on Pierre after a second rope neck breaker
- Archer drops Ava with a vicious discus clothesline for a two as Lyall stops the fall
- Eddie gets a two following The All In on Archer but Denton stops the count
- Bad Company and The Wolfe Pack end up brawling out to the back leaving Eddie, Mitch and Damage Inc. in the ring
- Patrick and Ava get both Eddie and Mitch down
- Connor Easton hits the ring and takes down Lyall, the two end up rolling out to the floor brawling
- Eddie then hits Ava with The All In, she bounces back in to Mitch who hits From Hell
- Eddie and Mitch both cover Ava for the three
(Winners - Mitch Voelker & Eddie Kassidy)
Jonny DeBroux:
A huge win for Voelker & Kassidy!
Renee Taylor:
They've been climbing the ranks and what a moment to strike!
------
Rae Bronwyn is once again backstage but this time, with World Heavyweight Championship #1 contender, Jax.
Rae Bronwyn:
Jax, you have the opportunity of your career later tonight as you challenge Levi Flynn, your former team mate, in the main event and final match of the UFWA. What are your thoughts?
Jax:
Well, first of all, I want to thank the fans for voting for me. Considering the amazing other athletes I was up against, I didn't necessarily expect it but I'm very thankful for the opportunity.
He nodded.
Jax:
But as for Levi? Well, we go back... we go way back. We're former team mates as you said and the two of us did once work together as part of the Brotherhood. I am still very thankful to be part of the Brotherhood and collectively, we're never going to forgive Levi for stabbing us in the back so for me, this could be a little bit of redemption and payback.
Rae Bronwyn:
And the fact that this is a Hell in a Cell match? Does that bother you?
Jax shrugged.
Jax:
I see it as a welcome challenge. I'm not the biggest name, I haven't won hundreds of championships and actually, I've never been a singles champion. So this is tough and the pressure is on but I want a challenge and to be in the main event of the final UFWA match? It means the world to me and I'm a fighter... so I'm ready.
Jax ended with a smile as he walked away.
------
Kerri and Rae are backstage again.
Kerri Leigh:
The United Kingdom Championship is on the line next!
Rae Bronwyn:
That's right, Phillip Blake challenges Rhys Huxley but what match type?
Kerri Leigh:
And you've voted Iron Man Match!
Rae Bronwyn:
So the man with the most pinfalls in 20 minutes leaves as the final UFWA UK Champ!
------
Jonny DeBroux:
Time for Iron Man UK action!
Renee Taylor:
Huxley defends against Blake!
- The two trade shots early with Huxley gaining control at first. Huxley nails Blake with an early Running DDT.
- Blake is quick to roll Huxley up from out of nowhere to pick up the first fall!
- Huxley can't believe it but this just fires him up as he assaults Blake with a series of shots. Huxley then nails Blake with a neckbreaker and then a springboard moonsault.
- Huxley remains in control until Blake nails him with a huge German Suplex, followed by a second and then a third.
- Blake then nails Huxley with the Royal Treatment to pick up the second fall!
- Huxley is even more frustrated as he argues with the referee. From here, Huxley then boots away at Blake in the corner before he drives him to the mat with a Facebuster.
- Finally, Huxley picks up a fall as he nails Blake with a sudden 180° stunner.
- Huxley stays on the attack, hitting a second 180° stunner. However, this time, Blake is able to kick out of it.
- Huxley can't believe it as he kicks away at Blake again. This time, Blake regain control and lays Huxley out with a huge Suplex.
- Huxley then rolls Blake up to even the score.
- The two square off again but this time, Blake gains control.
- Blake connects with a devastating kick to the face, followed by an attempt of the Royal Treatment but Huxley escapes.
- With just seconds left, Huxley is able to leap off with the Corkscrew 450° splash, staying on Blake to barely pick up the third and final fall.
(Winner & STILL United Kingdom Champion - Rhys Huxley)
Jonny DeBroux:
Huxley retains!
Renee Taylor:
What a match!
------
The Beauty Club's Kathleen Skye and Katana Valentine storm onto the scene backstage towards Kerri Leigh and Rae Bronwyn.
Kathleen Skye:
So, we just want to get it out there now that we're taking this opportunity very seriously. A lot of people overlook us and don't really want to see the Beauty Club as a real threat but we're going to prove it tonight by becoming the last ever UFWA Women's Tag Team Championships. We know we've had opportunities before so perhaps that's why but we're very determined.
Katana Valentine:
We know we're not the most popular team out there but that's why we're here... to prove why we deserve a place here and why we should be holding gold at the end of the night!
Katana then shoves the microphone back into the hands of Kerri.
Kerri Leigh:
Well, uh, okay... moving on.
Rae Bronwyn:
So let's focus on what match type they're facing off in.
Kerri Leigh:
It's a Lumberjack match so ladies, head out there and we'll be sending the Lumberjacks out soon!
Rae Bronwyn:
With the way the women's tag team division has been heating up, I know that's going to be great!
------
Jonny DeBroux:
The Vixens of Tomorrow are putting the Women's Tag Team Championships on the line in Lumberjack action next!
Renee Taylor:
What a match this is going to be!
- Hailee immediately gets thrown to the outside by Avery, Faye and Jenna get a few kicks in before throwing her back in
- Lucy hits a spinning kick on Daisy for a two
- Kaity hits a DDT on Haruna for a two
- Skye gets dropped with a back breaker by Hailee for a two count
- Knight finds herself amongst the Lumberjills, Summer and Robyn both throw her back in
- Daisy and Kaity find themselves fighting with Wright and Yates on the outside
- Both Avery and Haruna suicide dive through the ropes, taking out Yates, Wright, Daisy and Kaity
- Skye, Valentine and Lucy end up in the ring, Skye hits the Pink Slip and then Valentine hits The Heart Breaker
- Valentine covers and gets the three count to win the titles
(Winners & NEW Women's Tag Team Champions - Kathleen Skye & Katana Valentine)
Katana and Kathleen remain in the ring as the rest of the teams and the Lumberjills head back up the aisle
Renee Taylor:
Katana and Kathleen have won the Women's Tag Team titles on UFWA's final night!
Katana and Skye both get handed microphones
Kathleen Skye:
I know that we haven't always been liked, it wasn't until recently you all started cheering for us… Guess we have The Glorious Revolution to thank for that but hey, we'll take it. Thank you all for this amazing ovation for our final night here
Katana Valentine:
For me personally this is amazing, just a few weeks ago I get a huge win at UWF's biggest Pay Per View ever, officially winning the Luscious name in the process and now? Now I'm one half of the final UFWA Tag Team Champions alongside my best friend. Thank you all and thank you UFWA for this amazing end!
Katana and Kathleen hold up their titles to cheers.
Jonny DeBroux:
Congratulations to the new and final champs!
Renee Taylor:
But none of the other teams have anything to be ashamed of after that!
------
Jonny DeBroux:
Time to see some UWF gold on the line!
Renee Taylor:
Andrew Lincoln okayed this match so we've got a title defense!
- Emily uses an ironing board on Perrie early on but Sammie prevents a three count
- Perrie gets a two after a frying pan shot to the spine on Anna
- A spear gets a two on Sammie for Anna
- Sammie hits a heel kick in to a cookie sheet to the face of Emily for a two count
- Caitlyn Queen hits the ring with a steel chain but is stopped by Lacey Monroe
- Annabelle however jumps the barricade and attacks Emily with a chain of her own
- This allows Perrie to use the frying pan again, this time over the head of Anna to get the three
(Winners and STILL UWF Women's Hardcore Tag Team Champions - Perrie Hart & Sammie Hart)
Jonny DeBroux:
And the Hart Twins retain!
Renee Taylor:
What a match!
------
We see Zayne Pierce stood by with his Diamond Alliance team mates The Assassin & April Morales as they prepare for their upcoming match.
Zayne Pierce:
So later tonight, we're set to face the Asylum and the Monarchy again but we're still going to be leaving as the final UFWA Stables Champions... even if the odds are against us. We're going to show why we're the greatest stables team out there right now. We're going to prove it and that is a promise. Who exactly is going to stop us? No members of the Monarchy or the Asylum will stand a chance when they step into the ring with us, no matter what combination of people they throw our way. It's not going to matter.
He shook his head.
Zayne Pierce:
I know we can get through this and anything else. There's just no chance that anybody can stand in our way or take away the championships that we earned from the start. We've always deserved this and these championships are proof of that...
With that, Zayne turned and walked away with Assassin and April.
------
Jonny DeBroux:
These two teams have been back and forth for months!
Renee Taylor:
Can the Network regain the UFWA Tag Team Championships or will the Killer B's be our last champions?
- Sawyer gets the early advantage, foiling Carter's attempt to jump him off the bell.
- Sawyer gets a two on Carter after an elevated gutbuster.
- Shaw takes control for his team with a hard lariat which gets a two.
- Sawyer gets the hot tag to Mann who cleans house, finishing with a spear on Shaw for a two count.
- Mann looks for the kill but Jordan hops on the apron to distract the referee.
- This allows Carter to nail both B's with the UFWA Tag Team title belts.
- Shaw takes advantage and pins Sawyer to win back the UFWA Tag Team titles.
(Winners & NEW UFWA Tag Team Champions - Alexander Shaw & Isaac Carter)
Jonny DeBroux:
The Network regain the championships.
Renee Taylor:
And all thanks to Jordan, he was once again the difference maker.
------
We see Kerri Leigh standing with Gloria and her giant cousin Joy.
Kerri Leigh: Gloria. tonight you intend to write your final chapter in your eyes as the greatest manager in UFWA history. Responsible for the Glorious Revolution which saw the downfall of one of UFWA's icons and all the success that followed with your women's super group you now set your sights on destroying Vortex who you had once had ambitions to make a deadly alliance with until they refused.
Tonight is a no disqualification elimination tag team match, how did you get such a powerful team together?
Gloria:
I did what no other woman could do and that's deceive the heart of Prince Devitt and in doing so I unlocked the power of the Consortium of Darkness to do my bidding. Its real simple, along with my cousin Joy who finished her Combat: Pro career undefeated we will CRUSH Vortex later on tonight and my time in UFWA will end in GLORIOUS fashion!
I hope Lady Vortex is the last person standing on her faction, I will then enjoy nothing more than watching you be the last to fall. I shall laugh as you are embarrassed just as that bimbo bitch I destroyed last year was! Ha ha!
The lights flicker off/on in front of them and they stand back. A vortex is projected on the wall and Lady Vortex is stood with El Miedo & Anti-Matter in a show of strength.
El Miedo:
We can't help but be impressed by your plans Gloria.
The Consortium of Darkness have a reputation well merited given the utter evil they brought to UFWA and it took a rebellion to seal them in the shadow realm long ago. You are no question a devious temptress if you somehow managed to release them back from that abyss to stand at your side tonight. (Gloria smirks)
Yet here we stand to fight for our Lady Vortex!
El Miedo and Anti-Matter let out a war cry. Lady Vortex raises her arms. After a pause she speaks in a chilling tone from behind the mask.
Lady Vortex:
You have all the pieces you need Gloria to destroy us and you are right when you say I am weak physically, I can't fight at all. However I am stronger than you at heart and in the end that will matter more than anything here tonight as we celebrate the final hour of UFWA's extraordinary history.
You wanted war Gloria? You wanted a glorious ending?
YOU SHALL HAVE IT!
The lights flicker off/on again and when they come back on, Vortex are gone. Gloria laughs it all off as Joy relaxes.
Jonny DeBroux: These two factions are ready for war! I'm only surprised it didn't start right there!
Renee Taylor: I get the feeling its not going to be a normal sorta match!
------
Jonny DeBroux:
Stables Championships on the line next!
Renee Taylor:
Will the Diamond Alliance retain or will the Asylum or Monarchy walk away as the last champions?
- Assassin is the dominant force at the start of the match as he takes down all challengers, from Leyton Kimura to Union Jack, then to Blain Marshal and finally, Audra.
- Assassin goes for the kill early but thanks to a low-blow behind the referee's back from Zara Lockheart, he's taken down. Zara then surprisingly works with April Morales to nail Assassin with a double Superkick to the jaw.
- Zara covers but April pulls her off quickly. April then covers but Zara is quick to pull her off. The two then turn on each other but thanks to Audra returning to the ring, she wipes out both with DDTs.
- Audra covers Zara but now, it's Marshal makes the save. Marshal drags Zara up and the two then throw Audra overhead with a double suplex. Both stay on her for the cover but Frost now breaks it up. Frost then nails Marshal with the Frost Bite, which causes him to roll out of the ring.
- Back in the ring, Frost remains in control until Jack returns to the ring and nails him with a devastating Powerbomb. From here, he covers but now, Kimura makes the save. Kimura then hits the Annihilation on Jack but before he can cover, Kimura is taken out by the Assassin.
- The Assassin remains in control again, nailing everybody around wth devastating forceful moves. Soon, he is stopped by a dropkick to the chest by Audra. Audra then nails him with several kicks but Assassin soon fights back and catches her with a Chokeslam.
- Assassin remains in control again until Kimura and Frost fight back with an assault on Assassin's knees. Assassin then rolls out of the ring.
- With the Monarchy laid out by Frost and Audra, the referee becomes distracted by this. A black-haired woman leaps over the ringside barricade from the crowd and nails Pierce with a low-blow.
- Frost and Audra then ensure Assassin and April can't make the save so thanks to this, Kimura is able to nail Pierce with the Annihilation for the victory.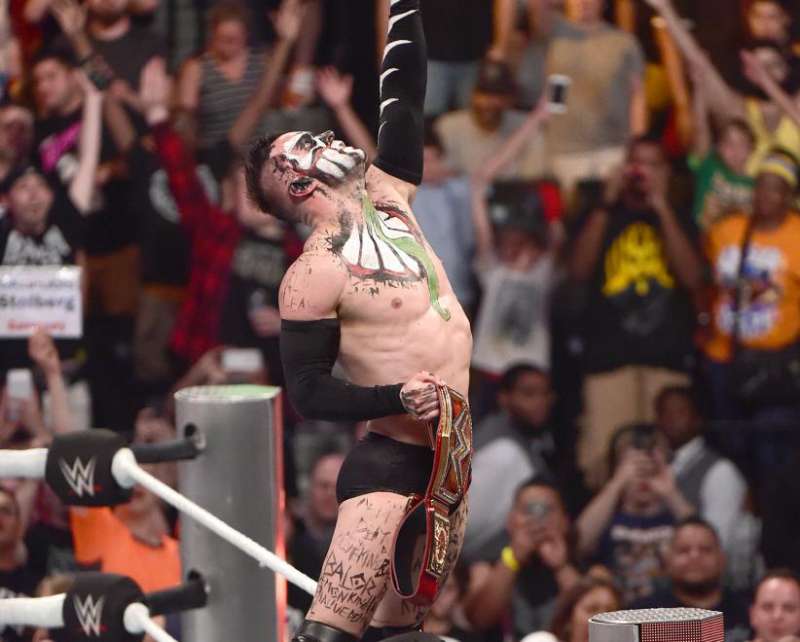 (Winners & NEW Stables Champions - The Asylum)
Jonny DeBroux:
Looks like the Asylum had some back-up, they brought in their long-time member December!
Renee Taylor:
She's a huge part of the team in UWF. I guess she wanted to make sure the Asylum left as the last Stables Champions!
------
Jonny DeBroux:
It's another impromptu match but both of these women are part of UFWA. However, it's for 5* gold so Kurt Simpson, you better be watching!
Renee Taylor:
Scarlett Star defends against Kacey. Considering we saw Star's partner Fyre defeat Kacey's partner Karleigh earlier, this one might just be personal!
- Kacey and Star have a Kendo Stick duel to open the match, Star wins and gets a two after a shot across the ribs
- Kacey recovers quick though, Star takes a suplex on to a fallen ladder for a two count
- Kacey uses the ladder on the ribs of Scarlett, she only gets two
- Star ducks a chair shot attempt and hits a superkick for a two
- Scarlett goes up for The Shooting Star but is shoved off the top by Karleigh, Karmozjin also appears
- Stitches, Scar and Fyre are quick on the scene, Stitches and Scar chase off Karleigh and Karmozjin as Fyre remains
- Fyre steadies the ladder which allows Star to hit The Shooting Star from it. She gets three
(Winner and STILL 5* Women's Hardcore Champion - Scarlett Star)
Jonny DeBroux:
Scarlett retains!
Renee Taylor:
What a match!
------
Vortex make their trademark entrance first with the Vortex symbol lighting up on the titantron to "Black Hole Sun" riffs. Lady Vortex gives off her piercing cold eyes from behind the mask with El Miedo and Anti-Matter following her down.
Gloria makes a typically extravagant entrance to her "Midnight Sonata" theme with Joy behind her. Taking her time, she sexes it up with seductive posing enjoying every second her moment in the spotlight. The crowd go wild for the entrance of the Consortium of Darkness with The Stinger and The Shadowmaker aka Undertaker draping the arena in dark lighting and fiery pyro. They enter the ring and even the men of Vortex stand there a little awed at their presence.
- The bell sounds and its a chaotic brawl to kick things off. Vortex square off with Joy, Stinger and 'Maker while Gloria charges and tackles Lady Vortex to the mat starting a catfight.
- Joy lifts up El Miedo with impressive power and dumps him to the outside while Stinger and 'Maker clear Anti-Matter from the ring. Lady Vortex turns Gloria over onto her back
- Before Lady V can do any real damage, the rest of Gloria's team attack with stomps drawing boos.
- The rest of Vortex enter the ring with chairs and go to town! Gloria screams as she avoids a chair shot and escapes from the ring, Lady Vortex pursues her.
- El Meido and Anti-Matter show impressive team work now, using the chairs in a variety of double team moves to weaken the Consortium and Joy
- Eventually the match settles down with Anti-Matter double teaming and isolating Stinger
- Gloria had evaded Lady Vortex and returns to her corner while Lady V does the same.
- Stinger evades Anton and tags in Joy. Joy having built up her confidence on Combat: Pro shows her full potential now
- She lands a running powerslam to Anton, a big boot to Matthias and then El Miedo attempts a headscissors take down, he gets thrown away!
- She tags in 'Maker and he does a selection of his classic moves to Anton including Old School, a standing leg drop and snake eyes in the corner
- Anton counters 'Maker with a powerslam and makes a tag to Matthias. They now look to do a double powerbomb but the match breaks down
- Joy and Stinger rush the ring with a kendo stick and baseball bat respectively!
- Anti-Matter are beaten down to the outside. Gloria claps as her three team mates attack. Joy tags herself in as 'Maker leaves.
- Suddenly with the five gathered, El Miedo does a stunning twisting dive over the ropes and wipes them all out by the announce table!
- Gloria exits the ring and shrieks at her team to get up. Distracted, Lady V has walked over and grabs her hard by the hair!
- A screaming Gloria looks in trouble until Joy makes the save. Choking her first, she lifts the leader of Vortex with one hand for a thunderous chokeslam through the announce table!
- Lady Vortex lies motionless as Joy talks trash. Anti-Matter are right there... CONCHAIRTO!
- The crowd erupt as Joy staggers and is thrown into the ring with Gloria looking on in horror from the outside and the Consortium not around!
- The chairs are piled in the ring. El Miedo signals. He attempts to lift Joy for DeathWatch, impossible alone! With the help of Anti-Matter they lift the amazon up!
- Joy is driven onto the chairs with that modified triple DeathWatch! Joy is first to be eliminated by the resulting pin by El Miedo
- Gloria gets really angry now and throws a tantrum after seeing her cousin eliminated!
Jonny DeBroux: Advantage Vortex! Joy is outta here!
Renee Taylor: Joy tasting defeat, even if not 1 v 1 for the first time in UFWA!
- ShadowMaker and The Stinger attack Vortex who took a little too long to refocus after the elimination. The veterans dominate.
- With their leader still lying in the wrecked table, El Miedo is tossed from the ring.
- Anti-Matter and the UFWA legends go toe to toe in a fierce brawl. For a few brief moments it looks as though the Consortium will lose!
- Knocking them down with clotheslines, Event Horizon surely will follow!
- The stereo powerbombs after collision do not occur! Gloria smashes Sting's bat over the back of Anton's head!
- This allows Sting to help out his team mate with the same bat. The tide turns! TOMBSTONE to Anton and SCORPION DEATH DROP to Matthias!
- With stereo poses, the referee does a double count. Anti-Matter are knocked out of the match!
- Gloria celebrates in wild fashion and then screams "BRING ME THAT BITCH!" and they get Lady Vortex from the outside
- Holding her in place, Gloria laughs and slaps Lady Vortex hard in the face.
- She then orders Stinger to put in the Scorpion death lock. Lady Vortex screams and wants to tap but cruelly Gloria keeps her arm lifted up!
- That torture is finally ended when a berserk El Miedo re-enters the battle! He is a man possessed striking 'Maker and Stinger with a kendo stick!
- Gloria attempts to get involved, the crowd cheer as she gets a Kendo stick hit to the back!
- Rolling out of the ring, El Meido unleashes an incredible arsenal of offence.
- A mixture of hard hitting kicks and chops keep the veterans at bay.
- A superkick knocks 'Maker into the corner. El Miedo does a running forearm, Sting runs in and accidently connects the Stinger splash to 'Maker!
- A springboard moonsault from the ropes knocks them both down! El Miedo follows up with a diving double foot stomp to both!
- El Miedo attempts to pin them both but no! A near fall as both throw him off
- El Miedo continues to dazzle, the veterans unable to keep up with his speed! Superkicks to both countering their offence!
- DEATHWATCH to Stinger! Now just 'Maker to go! He waits for 'Maker to rise and roars loudly!
- El Miedo is now suddenly caught off guard as Gloria removes part of her wrestling gear to make it more tight and revealing!
- She does a slow sexy twirl and seemingly has him dazzled by such a display. El Miedo grins and grabs her!
- Deathwatch to Glor... NO! The ShadowMaker damn near takes his head off with a furious running big boot!
- Gloria crawls having just been saved! The ShadowMaker executes a shattering Tombstone to El Miedo!
- ONE! TWO! THREE! The Consortium rolls on!
Jonny DeBroux: Oh god... you know what this means?!
Renee Taylor: Lady Vortex is all alone! Her allies fell defending her to the last but now... she is doomed!
- Gloria stands as Stinger staggers to his feet laughing crazily. He and ShadowMaker compose themselves and then Gloria points.
- Lady Vortex has helped herself up to a vertical base in the corner but she is clearly hurt.
- Gloria laughs loudly and signals a thumbs down. Straight away Gloria laughs more as 'Maker and Stinger assault a helpless Lady Vortex
- They dump Lady Vortex in the middle of the ring. Gloria applauds and takes in the near deafening boos
- "Is this the war you wanted?! Welcome to my GLORIOUS ending BITCH!"
- Gloria does a cheap stomp to Lady Vortex and then tells the Consortium to finish it.
Suddenly we hear an eerie choir and the lights dim. The stage covers in smoke and then the lights go off completely. A familiar riff begins and two figures rise out of the smoke as "Little Monster" by Royal Blood plays in the epic return of Prince Devitt and Zoe Zeiko in her classic Gail Kim guise!
Jonny DeBroux: You gotta be kidding me?!
Renee Taylor: The crowd knows! Listen to this place! What a shock, they are back!
Prince Devitt and Gail Kim turn to the stage. Prince Devitt points directly at Gloria and shouts "I WARNED YOU!"
- Devitt/Kim charge the ring as Gloria cowers in the corner! A throwback to the Shadow Games of old, Prince Devitt once again is confronting the Consortium of Darkness!
- Quickly, the former UFWA Tag Team Champions take control of a tiring Consortium after a fierce opening brawl! Stereo slingblades to Stinger/ShadowMaker allow them to set up!
- The crowd raise the noise as arguably the greatest double team move in UFWA history is called! A high flapjack by Devitt into the Eat Defeat by Kim
- ROYAL DEFEAT TO STINGER! The ShadowMaker charges in with a chair, misses and bounces off the ropes! ROYAL DEFEAT TO 'MAKER!
- Motionless at their feet, a deafening "THIS IS AWESOME!" chant goes up as Kim/Devitt stand there over their fallen foes!
- Prince Devitt then takes something out of his jacket pocket. Some kind of beautiful glowing white jeweled amulet!
- "WRETCHED DEMONS! TO THE SHADOWS YOU BECKON! NEVER TO RISE AGAIN!"
- A blinding white light erupts and covers the arena from the amulet with some magical dark sound effects. When it eventually stops, the Consortium and Devitt/Kim are nowhere to be seen!
Jonny DeBroux: I guess Prince Devitt just banished the Consortium back to the shadow realm!
Renee Taylor: That isn't a sentence I hear from you every day! We're back to one on one!
Jonny DeBroux: Gloria's plan is falling apart!
- Gloria rests on the middle ropes with near tears in her eyes with all her allies gone! She slowly turns her head in fear
- Lady Vortex rises in creepy fashion with her back turned. We see her move her hand and remove the hair band on her ponytail
- Her black hair flows around her neck and shoulders. She then bows her head and removes the mask and raises her head again
- The camera goes on Gloria "NOOOOOOO! I DESTROYED YOU! IT CAN'T BE YOU! IT CAN'T BE! YOU CAN'T BE BACK!
- A loud "gasp" goes up as the nearby fans see who it is and then turning to Gloria the cameras and everybody sees it!
Jonny DeBroux: WHAT?! WHAT?!
Renee Taylor: Who is it?!
Jonny DeBroux: Don't you see Renee! THE same woman Gloria destroyed a year ago! She was Lady Vortex ALL along!
Renee Taylor: OH MY GOD ITS DEBRA!
Jonny DeBroux: Gloria didn't destroy her! This is a monster that's been lying in wait for the perfect opportunity to get the ultimate revenge!
- Its UFWA Hall of Famer Debra as we've never seen her before.
- A loud "DEBRA! DEBRA!" chant goes up as she stares coldly at Gloria who starts to cry with fear
- Gloria starts to shout "Debra! Please believe me! I never meant you any harm! It was all a joke, you were always the better woman! I'm so sorry! I didn't mean any of it! I'm sorry for everything Debra!"
- Gloria begs some more as Debra approaches and the fans are urging her to take revenge! She thinks about striking but backs off and turns her back.
- Gloria desperately grabs a chair and smashes it on the back of Lady Vortex. It has NO EFFECT!
- Gloria gasps as the unmasked Lady Vortex turns and gives her the most sinister of grins!
- Gloria tries to run but its far too late! Debra grabs Gloria with fury!
- The fans lap it up as for the next couple of minutes, Debra launches a savage assault to the woman who took so much away from her!
- The weakness of Lady Vortex was clearly all a ruse as much as her appearance. She devastates Gloria with ease
- A spear tackle with mounted punches, stomps in the corner and then a running cannonball
- Debra follows up with a corner Vader Bomb and screams "WHO'S THE BITCH NOW?!" at Gloria
- Gloria attempts one last attack but is planted with a spinebuster
- Gloria is pulled up and a classic Debra slap rocks her to the ropes
- A Orton style hanging DDT follows ruining Gloria some more
- Now Debra grabs a chair and bashes Gloria with it over and over until there are bruises and cuts all over her body
- Debra damn near strangles Gloria to death with her bare hands on the mat. She throws some furious slaps screaming with angry frustration leaving Gloria face a little bloodied up.
- Debra stands and screams with fury in her eyes
- She gets a broken Gloria to her feet and finishes the revenge with a sequence of classic Debra moves
- Getting a Leg Up, her Russian leg sweep/leg drop combo
- Animal Welfare, her mic check finish
- Finally, the Puppy Pleasure. Gloria has no fight left obviously as she gasps for breath. Gloria taps out frantically!
(Winners - Vortex)
Jonny DeBroux: Vengeance one year in the making! Gloria has been decimated at the hands of the woman she thought could NEVER come back after what happened a year ago!
Renee Taylor: I for one can safely say she had ALL of that coming to her and then some! These fans are so happy to see Debra get that payback!
Gloria is left wrecked in the ring, Lady Vortex grabs a microphone. A loud "We Want Puppies!" chant goes up as the artist formerly known as Debra smiles. The rest of Vortex return to the ring
Lady Vortex:
HEY YAWL! (she laughs. The crowd applaud as she struts in the ring before kneeling down to Gloria)
Gloria... you spent a year gloating at my expense, did you not think that some day there would be consequences?! Let me remind you HUN! You came into UFWA and what did you do?! You got my husband fired, you arranged a match against your cousin to get me fired too! Was that enough?! NO! You turned my best friend against me and my faction! WAS THAT ENOUGH?! NO!
You had me beaten, you had my clothes stripped off. You EXPOSED my Puppies! You INSULTED me! You HUMILIATED me! WAS THAT ENOUGH?! HELL NAWL! Even after all that, you had me thrown into a garbage truck as the faction I CREATED tore apart my office. I was driven off as you took ALL the credit for my hard work with the so called GLORIOUS REVOLUTION! I was sloshed about in that truck covered in grime, maggots, food waste and oils. I was dumped in the middle of nowhere. I had to crawl through miles of mud until EVENTUALLY my husband found me.
You destroyed my UFWA career Gloria, you ruined my life, you wrecked my marriage to the man I love AND you thought there wouldn't be some pay back for that you ARROGANT BITCH! (loud woah)
You got it all wrong Gloria. When you tried to kill Debra, the woman I was you should have made damn sure you got the job done. With my marriage and former life in ruins I drifted the world. I drank, I smoked, I gambled, I displayed my body in strip clubs to pay for that destructive lifestyle too. In that drunken haze the vultures, the worst of men gathered around me as my lungs gasped from a drag of a cigarette. This fallen beauty ready to be torn apart by their disgusting hands. Then... in that moment where my life was worth nothing and I welcomed their murderous lust... they came, they fought for me and brought me back to a new world. I had met my new family and the first step to becoming your worst nightmare had been taken.
Everything from that fateful coming together to now was all about moving you around to this moment. You had it all figured out, I wanted you to think that. I gave you the impression I was feeble to make you feel stronger. To give you confidence to challenge us here, to get you away from the safety of your office and Glorious Revolution friends. To even go as far as bringing back the Consortium of Darkness. Even right to the very second I revealed my true identity, I allowed myself to be beaten down, to appear a fighter of limited skill in the face of your plans. What threat could Lady Vortex possibly be based on all that? (smiles)
Yet all along you had NO idea that killing everything that Debra was revealed a layer of malice, cunning and savagery I never knew existed in my heart. When you had my husband and I fired, you should have stopped there and let us go home and enjoy our love which is more important than any job. Bitter for a while yes but we would have simply forgotten and built a new life outside of UFWA. Yet you couldn't... you had to make sure you made a statement. In some ways I respect that ambition but in the end you F**KED with the wrong woman and revenge was the only justice that could possibly come close to equaling what you did to ME!
You tried to apologize earlier Gloria... well let me think about that.
With a click of her fingers, Anti-Matter drag Gloria from the ring and they head to the stage. On there are some containers. Whimpering Gloria begs one last time for mercy. She is sat on the stage and cries out for help.
Lady Vortex:
UFWA fans . What can I say? I am super emotional, I've had an amazing career in UFWA overall with countless memories and I will truly miss this place. I went from a woman who got "You can't wrestle" chants to a respected performer who had great matches with the likes of Angelina Love, Trixie Callaway, Jacqueline, Maria Valdez and even Kirsten herself! I won championships, the Queen of the Ring and was awarded the prestigious Manager of the Year. I was even put into the Hall of Fame which meant the world to me. I could NEVER have expected the career in UFWA I got and I dedicate it ALL to you UFWA fans, it wouldn't be what it without you!
Boys... get em ready. (they open the containers) UFWA fans, you are the greatest, much love from lil' ol me! It always was an honour and right now truly THE PLEASURE WAS ALL MINE!
Opening the containers, Gloria screams as Anti-Matter and El Miedo dump some disgusting sewage like liquid all over Gloria. Lady Vortex stands back and invites the UFWA fans and camera teams to take as many flash photos as possible. Gloria rolls in the muck, utterly horrified as she trips trying to get away. Lady Vortex grabs a forth container and pours it over Gloria for good measure as the crowd cheer loudly. Gloria coughs and the humiliation is complete as she collapses again into the muck.
El Miedo and Anti-Matter raise Lady Vortex onto her shoulders to their theme as a "Thank you Debra!" chant goes up. Debra blows a kiss to the fans and waves as the scene comes to an end with the commentary over it.
Jonny DeBroux: Debra in her Lady Vortex guise signs off her glittering Hall of Fame UFWA career with perhaps the most satisfying revenge we've ever seen here!
Renee Taylor: She's one of UFWA's all time greats in the ring and as a manager. I'm glad she got the final laugh over Gloria here tonight!
------
Backstage we see Asylum members Logan Frost and December, December is standing on a platform behind Frost, she has his arms around him and both now have Stables Championship belts in their possession.
Logan Frost:
Tonight is the UFWA's final night and as The Asylum's heads we have decided that we wish to say a few words
December:
Personally I have not been in the UFWA as much as the rest of our Asylum but that does not mean that it means nothing to me. The UFWA allowed our Asylum to grow, to make history, to show the world what we can really do. When our Asylum entered this realm of wrestling we were hated by all but along with the UWF then UFWA allowed us to show the world what we could do and in turn the fans showed us respect the likes of which we have ever known
Logan Frost:
Some said we went soft, some said we were not as sick as we once were and they blamed that on the very respect that the fans showed us. The truth is we were always the same, it was the fans that change for the good as they learned to accept that freaks and monsters were "cool". So we thank the UFWA for all that it has done for us and our Asylum. You may be gone after this night but you will never, ever be forgotten
The scene quickly switches to another dark, dingy place where we see Rellik and Lilith of The Rejekts watching all that on a black and white television. Lilith picks it up and throws it at the wall
Lilith:
NO! NO! NO! NO! DID YOU SEE HER?! She had her hands on him! She was touching him! She was touching my love!
Rellik:
I saw Lilith, I saw, she was touching him… All over… your man, your man, YOURS!
Lilith:
I WILL KILL HER! ARGGGGGGH! Once we are done with our match I am going to hunt December down and murder her!!!
Lilith storms out as Rellik just stands their grinning
------
Jonny DeBroux:
The Anarchy Championship is on the line between Konstantin, Seth Black, Will Levon & Sal Izumi!
Renee Taylor:
And it's a Street Fight, this is gonna be huge!
- All four circle one another and eventually, it's Konstantin that gains the upperhand. The beast of a man throws all three of his opponents around the ring before bringing in a baseball bat.
- Konstantin is relentless in his assault with the weapon, targeting all three of his opponents.
- Eventually, it's Izumi who is able to fight back and catch Konstantin with a huge steel chair shot to the knee to bring the monster down. From here, Izumi nails Konstantin in the back with the chair.
- Izumi attempts the Salvatore Suplex on Konstantin but has no luck. Konstantin then rushes Izumi back into the corner and hits him with a few shoulder thrusts.
- Levon and Black are then able to work together as the two clothesline Konstantin over the top rope. The two then turn on each other and exchange shots.
- Levon manages to gain control with a Running DDT before bringing in a steel chain. He whips it into Black's back several times before wrapping it around his wrist and then smashing Izumi in the face with it.
- Levon goes for the Hit the Lights on Izumi and manages to hit it but he can't cover as Konstantin is back in to break it up.
- Konstantin then sends Levon to the mat with a huge Chokeslam.
- Konstantin is then attacked by Black, who wields a barbed-wire wrapped steel chair. He drives it into Konstantin's back before doing the same to the now semi-standing Izumi.
- Izumi is able to hit a rake to the eyes of Black to escape a further assault.
- Soon, Black drags Levon up and into the Seth Sentence. However, Levon is dead-set against submitting to the hold and refuses to. Black also refuses to break his hold.
- Meanwhile, Izumi attempts to take the champion out with a steel chair shot but Konstantin dodges and shoves him aside.
- Konstantin then nails Izumi with the Reign of Darkness. With Black still unable to force Levon to submit, Konstantin pins Izumi to pick up the win.
(Winner & STILL Anarchy Champion - Konstantin)
Jonny DeBroux:
Konstantin retains!
Renee Taylor:
My God, what a match!
A frustrated Black breaks his hold on Levon upon hearing the bell, as Levon rolls from the ring to be checked on by the referee. Meanwhile, Konstantin is handed his Anarchy Championship as he soon leaves the ring to a negative reaction from the crowd.
------
A furious Kameron Ryder is stood backstage with his Brotherhood brothers Freddie Grayson & Myles Maxted behind him.
Kameron Ryder:
I'm sick to death of Dallas. By now, everybody knows what he's done to myself and Ashley and that makes this upcoming match just about as personal as it can be. So maybe this isn't even about the Trios Championships anymore and maybe, it's about me just kicking Dallas' ass in that ring. Maybe it's about both. Right now, I don't even know. I just know I'm focused on doing at least one of those things.
He breathed heavily, continuing to stare into the camera.
Kameron Ryder:
But my boys here? They've got my back and because of that, I want to make sure we do leave as Trios Champions because they deserve it. We captured those titles together not too long ago before Dallas and his friends got their hands on them at UWF ShockWave. I'll get payback for that and everything else, trust me...
Freddie nodded as he stepped forward.
Freddie Grayson:
So while Kam focuses on pretty much ending Dallas right now, we'll be there to make sure we still walk away with the victory. We know the story with G.B.H and well, things have always been bad between myself and EGO. And No Remorse? They're just getting in the way right now so we'll be happy to take them out as well.
Myles Maxted:
So we're going to be leaving the final UFWA event as the last ever Trios Champions. Who's going to stop us?
He turned and walked away as did Freddie and Kameron.
------
Jonny DeBroux:
Hugely personal match here between these four teams!
Renee Taylor:
It's GBH defending both the UFWA and UWF Trios Championships here.
- Hadley, Grayson, Nirvana and Tate kicks things off for their teams. It's Grayson who takes down Hadley quickly as Nirvana takes down Tate before the last two standing square off.
- Nirvana gains control with a Facebreaker DDT. She then goes for the Zion but Tate blocks it and counters with the Worst Case Scenario. Before Nirvana can submit, Grayson is in to break it up.
- Grayson then pulls Tate into a devastating Pumphandle Neckbreaker before he tags in Myles Maxted. The two throw Nirvana overhead with a Double Suplex and then do the same to Hadley.
- This then leads to Nirvana tagging in Azaiah as he then wipes out both Maxted and Tate. Tate is eventually able to tag in Finn Vidal and then, the two monsters stare each other down.
- After a lock-up, Vidal gains control. He nails Azaiah with a huge Powerbomb but as he covers, the also freshly tagged in Bishop is quick to break it up. He then takes out Vidal's knee.
- Bishop is then wiped out by Maxted, who throws him to the mat with a Cradle DDT. Maxted goes in for the kill with the All or Nothing but Bishop blocks it. Maxted then tags in Ryder at the same time Azaiah tags in Hayden.
- Hayden and Ryder trade shots before Ruocco takes him down with a DDT. Ruocco goes for the Ruocco 'n Roll but Hayden counters with the Bitter Pill. He covers but Ryder breaks it up.
- Just then, the newly tagged in Dallas storms into the ring and attacks Ryder.
- Meanwhile, Hayden clotheslines Ruocco out of the ring as
- Ryder nails Dallas with the Ghost Fame and rolls him over to cover.
- Both Hayden and Ruocco are in to attempt to make the save but thanks to Maxted and Grayson putting a stop to them, Ryder picks up the victory.
(
Winners & NEW UFWA Trios Champions & NEW UWF Trios Champions - Kameron Ryder, Freddie Grayson & Myles Maxted)
Jonny DeBroux:
We have new champs!
Renee Taylor:
The Brotherhood with some redemption right there!
The Brotherhood celebrate that victory but a furious Caiden Tate grabs a microphone from ringside.
Caiden Tate:
No, no, no! That was pure luck and we all know No Remorse deserved that victory! But it's fine because No Remorse are still going to prove themselves tonight.
'Pain' by Of Mice & Men hits as No Remorse's Intercontinental Champion Joel Burke makes his way down to the ring.
Joel Burke:
He's right. See, Caiden is right about everything. He deserves to be Trios Champion alongside Tyler and Finn but if it's not meant to be tonight, I'm damn sure going to make sure No Remorse have a great night. So that's why I'm going to be a fighting champion and put my Intercontinental Championship up for grabs and it will be against any members of the Brotherhood, EGO and G.B.H you want to throw at me. Bring it on.
Burke stands in the center of the ring as "Dirty Angel" by Voodoo Johnson hits.
Jonny DeBroux:
Looks like Nyle Adessi is answering the call for the Brotherhood!
Next, "Indestructible" by Disturbed hits as EGO's Azaiah, Hayden and Nirvana welcome their fourth member, the debuting Crisstoffer Slater onto the stage. He heads down to the ring and joins Nyle Adessi and Joel Burke.
Renee Taylor:
G.B.H only have three members. If they want a man in this match, it's going to have to be one of them pulling double duty.
Dallas waves his partners away, not wanting to be part of it, as Bishop and Hadley opt for a game of Rock, Paper, Scissors. Hadley wins, leading to him being the final man to step into the ring.
Jonny DeBroux:
So, looks like we've got another impromptu title match!
Renee Taylor:
Intercontinental Championship on the line!
- All four trade shots, with Adessi squaring off with Hadley and Slater trading shots with Burke.
- Adessi is the last man standing after that initial brawl and he goes in with the kill on Burke but the champion is able to fight back, catching Adessi with a neckbreaker.
- Burke goes for the Natural Born Killer but Adessi counters with the Interlude. He covers but now, Slater makes the save.
- Slater remains in control as he baseball slides Burke out of the ring and hits Adessi with a DDT, followed by a running knee to the face.
- As Slater turns around, Hadley connects with a devastating powerbomb. He covers but it's Burke who makes the save.
- Slater nails Burke with the Slater Bomb but seconds later, Slater is nailed with the Silent Scream from Adessi. However, Adessi is then met with the Trial By Fire from Hadley.
- Burke nails Hadley with the Natural Born Killer and rolls him over to cover just a split-second before it can be broken up!
(Winner & STILL Intercontinental Champion - Joel Burke)
Jonny DeBroux:
Burke retains!
Renee Taylor:
No Remorse wanted to make an impact and they just did it!
------
We go backstage to the same spot that we saw The Asylum in earlier, December is now alone, covered in blood, seemingly unconscious
Renee Taylor:
Oh boy!
Standing over her with a spiked baseball bat in hand is Lilith, who is sadistically smiling
Renee Taylor:
That bat is covered in steel spikes god damn it
Lilith kneels over December, grabbing her by the hair and propping her up
Lilith:
I have chosen to leave you, your Asylum and my love alone for the past few months purely so that Logan could have time to realize how much he missed me but YOU… YOU have stopped that happening with your, your hands all over him, your, your beautiful face. I know you December, I know you love him too and the only reason you are still breathing is because I know that if I finished the job he would never forgive me and we would never be together but rest assured if this does not go my way I will finish the job
Lilith throws December down before storming away
------
Jonny DeBroux:
Hana Kato's WWA Champion Chelsea Rayne in title action next!
Renee Taylor:
She defends against Kenzy Black!
- Kenzy extends her hand to Chelsea before the bell, Rayne accepts it albeit reluctantly
- Chelsea gets a two after an impressive back drop driver
- Kenzy almost gets the three via a small package from out of nowhere
- Chelsea hits Kenzy with an elevated DDT for a two
- Kenzy catches The Kenzy Kick from out of nowhere but Chelsea instinctively rolls out the ring
- After rolling Chelsea back in Kenzy gets a two
- Kenzy again looks for a Kenzy Kick but Chelsea ducks it
- Chelsea then hits Torrential Rayne for the three count to retain the title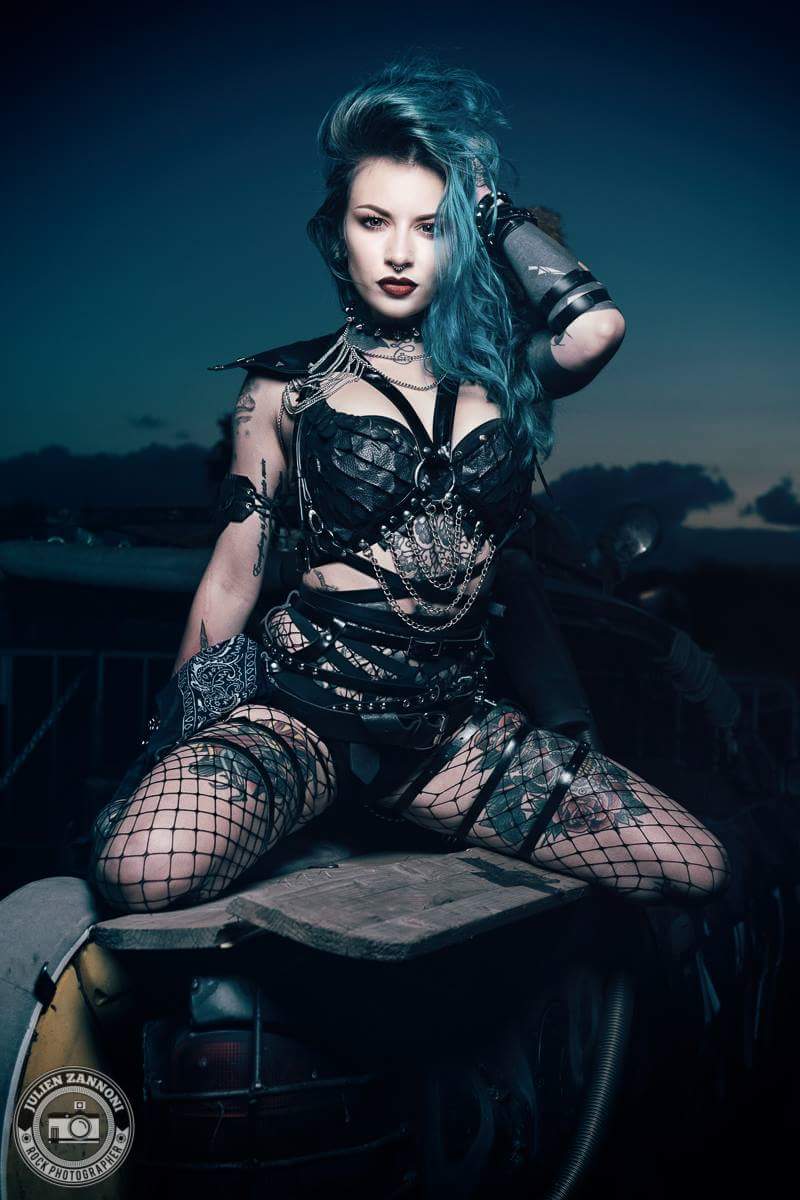 (Winner and STILL WWA World Champion - Chelsea Rayne)
A dazed Chelsea gets her hand raised while she's on her knees, the referee also hands her the WWA Championship belt
Jonny DeBroux:
WWA have one hell of a champion there, I have to admit.
As Chelsea stands back up she's met by a standing Kenzy, who looks very upset and angry
Jonny DeBroux:
They may not have one much longer if Kenzy has her way
Kenzy though snatches the hand of Rayne, she raises it up high to cheers as she also points at Rayne as a show of respect
Renee Taylor:
A huge show of respect by Kenzy right there
Kenzy then leaves the ring and leaves Chelsea to celebrate her win
------
Kerri Leigh:
The Ultra Violence Tag Team Championships are on the line next as Marcus Brett and RJ defend against Cody Jameson and Bradley Reid.
Rae Bronwyn:
But what match type will they be fighting in?
Kerri Leigh:
That's going to be a TLC match!
Rae Bronwyn:
And that match is next!
------
Jonny DeBroux:
Ultra Violence Tag Team Championships on the line next and this time, it's in a TLC match.
Renee Taylor:
InFamous defend against the Fallen Brothers!
- It's an all out brawl at the start of the match. Soon, Reid and Jameson gain control and both race to set up a ladder. As they do, Jameson climbs it.
- It's Brett that tips over the ladder so Jameson crashes down but it's through a table that RJ had set up at ringside. Jameson is down and out as Reid is then left to be attacked by RJ and Brett in the ring.
- Reid is sandwiched between two ladders as RJ then sets up one of the ladders. He begins to climb it but thanks to Reid hitting a Springboard Tornado DDT off the ladder to Brett, he joins RJ on the ladder.
- The two try to reach the top but try to knock each other down in the process. Soon, Brett is able to nail Reid in the back with a steel chair. Reid falls to the mat as both RJ and Brett then try to reach their belts. However, Jameson is finally back on his feet and he drives another ladder into the standing ladder so both members of InFamous crash down to the ground with force.
- Brett seems to take the worst of it and starts to drag himself back into the ring but is met with an assault with a steel chair by Jameson.
- Both Brett and Jameson climb up the ladder, both hitting each other with shots on the way. RJ soon sets up a second ladder beside them and joins his brother at the top.
- RJ sacrifices himself by launching himself off of the top of the ladder with a modified snapmare driver to Jameson, which takes him down to the mat.
- Reid then attempts to scale the other side of the ladder but before he can get there, Brett manages pull both championship belts down to retain the gold.
(Winners & STILL Ultra Violence Tag Team Champions - Marcus Brett & RJ)
Jonny DeBroux:
InFamous retain!
Renee Taylor:
What a match!
------
Kerri Leigh:
Time for us to reveal another match stipulation, this time it's the the Ultra Violence Women's Championship!
Rae Bronwyn:
Leah Riley defends against Bri Kelly, Jorja and Throttle!
Kerri Leigh:
It's gonna be a Steel Cage match, ladies!
Rae Bronwyn:
Enjoy!
------
Jonny DeBroux:
What a match we have for you next!
Renee Taylor:
The UV Women's gold is on the line in a Steel Cage match!
- The four shake hands at the start of the match. Eventually, it's Leah and Bri fighting it out with Jorja and Throttle as the two sides battle it out. Leah and Bri gain control before exchanging shots with one another.
- Bri gains control with a DDT before she begins to climb the cage. However, she's smashed in the back by Throttle, who then smashes Bri's head into the steel cage.
- Throttle tries to put Bri away but Bri escapes and hits a quick suplex. From here, Bri climbs the side of the cage again but hits a huge dive onto Throttle to take her down. She covers but Jorja breaks it up.
- Jorja nails Bri with the Dope Beat and covers but Leah breaks it up. Leah then throws Jorja back-first into the steel cage.
- Leah goes in for the kill with the Death Rattle but Bri Kelly puts a stop to her with a quick drop toe hold.
- Bri then attempts to escape the cage again.
- Jorja smashes the steel door into the skull of Bri to knock her back but as Jorja attempts to pull the door open again to escape, Leah stops her.
- From here, Leah smashes Jorja's head into the corner turnbuckle. Before she can capitalise, Throttle leaps onto Leah's back but Leah flips her over.
- Both Bri and Jorja are seen beginning to climb up to the side of the steel cage to escape but at the same time, Leah nails Throttle with the Death Rattle.
- Bri and Jorja drop down to escape at the same time but neither are declared the winner as Leah pins Throttle successfully just a split-second earlier.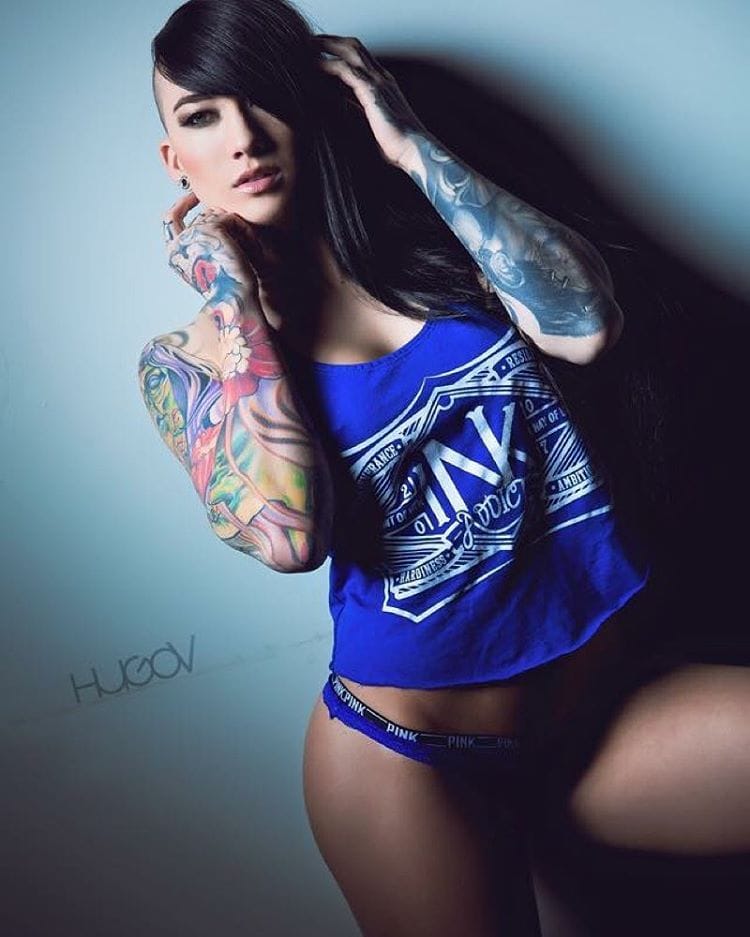 (Winner & STILL Ultra Violence Women's Champion - Leah Riley)
Jonny DeBroux:
Leah retains!
Renee Taylor:
What a damn match!
------
Jonny DeBroux:
Huge tag team action up next!
Renee Taylor:
B.I.T.C.H take on the Rejekts!
- Rellik isolates Mercedes early, he gets a near fall after a hard leg drop
- Erica and Mercedes double dropkick Rellik to the outside off the bell
- Lilith though drops Erica and Mer with a succession of clotheslines, she gets a two on Rose
- Rellik hits Mer with a Russian Leg Sweep for a two count
- Erica misses a superkick on Lilith, she then hits Rose with a spear for a two
- With The Rejekts in control we see both Logan Frost and December arrive ringside, December with her head bandaged up
- This gets The Rejekts attention
- Mercedes from behind hits Rellik with The Bubble Buster
- Rose then rolls Lilith up with a school boy for the three
(Winners - Erica Rose & Mercedes)
Jonny DeBroux:
B.I.T.C.H with the victory!
Renee Taylor:
Thanks to the Asylum!
------
- The two immediately trade shots. The stronger Jax gains control with a series of rights and then a Sidewalk slam. Flynn rolls out of the ring.
- Jax follows Flynn out of the ring and wastes no time in throwing him back-first into the cell. Jax does the same again but eventually, Flynn dodges so Jax strikes the cell himself.
- Flynn is then able to connect with a Superkick to the jaw of Jax, who falls back against the cell. Flynn then connects with a Curbstomp onto the ground. Flynn covers but it's a near fall.
- Soon, Jax is back on his feet but Flynn rushes him back into the cell.
- Flynn drags the steel ring steps into the ring and drags Jax up. Jax nails Flynn with a vicious shove so he's able to gain control.
- Jax scoops Flynn up and into a Military press slam position. He then delivers that move onto the steel ring steps.
- Flynn collapses to the mat as Jax then delivers a Double Underhook DDT, also onto the ring steps. He then covers Flynn but somehow, Flynn is able to power out at two.
- Flynn is eventually able to regain control as he rakes the eyes of Jax. Flynn then hits a Backslide Driver before Jax rolls out of the ring. As Flynn follows him, he hits a Reverse STO into the cell.
- Flynn drags himself out of the ring and begins to crawl out of the door of the cell. Jax begins to follow him but Flynn shoves the door into his head so Jax falls back.
- Flynn then walks around the entire cell before beginning to climb up the side. Jax soon follows him and the two meet on top of the cell.
- The two competitors trade shots, with Jax gaining control of the situation. Jax nails Flynn with a hard series of shots before threatening to throw Flynn over the edge of the cell.
- Jonny DeBroux stands up from the announce table and looks up at Jax, pleading with him not to do anything. Jax laughs and ignores him as he delivers a huge Powerbomb onto the top of the cell, which gives way. Flynn crashes several feet to the mat in the ring.
- The crowd can't believe it as Flynn remains lifeless in the ring. Jax climbs down the side of the cell and steps back into the ring.
- Jax nails Flynn with the War Paint and falls onto Flynn for the cover. However, Flynn surprises everybody by managing to power out. Jax can't believe it but remains on the attack.
- Jax drags Flynn up and prepares for another War Paint but Flynn escapes. However, Jax is able to pull him forward again and this time, into the Devastation.
- Flynn manages to dodge the Battle Cry and answer with the Nothing Personal. He rolls Jax over and covers to pick up the victory.
(Winner & STILL World Heavyweight Champion - Levi Flynn)
Levi Flynn has his hand raised in victory and he's awarded his World Heavyweight Championship belt. Jax leaves the ring and heads backstage to a standing ovation as Levi then grabs a microphone from ringside.
Levi Flynn:
It is an honor to be standing here as the last UFWA World Heavyweight Champion. I know I'm not the most popular guy and I damn sure don't want to be. But still, that doesn't mean this doesn't mean a lot to me. I've now made history again and I can't be happier about that. So thanks to Jax and thanks to everyone else I've shared the ring with. Now, I'm always going to be seen as the absolute best that the UFWA had to offer. I have faced some amazing athletes and it's been great to share the ring with them all... and beat them all as well.
He smirked.
Levi Flynn:
I know nobody really wanted to see me leave as the last ever UFWA World Champion but here I am and I'm excited for what the future holds. So thanks, UFWA. It was an honor to be your final champ.
As Levi holds his title up, we hear Personal Jesus hit the UFWA sound system
Jonny DeBroux:
That's Conrad Black's music…
Levi turns to the entrance way where we see Conrad Black coming through the curtain, he heads to the ring
Renee Taylor:
Your boy may be in trouble here
Conrad slips in the ring and stands to his feet, he pulls a mic from his pocket
Conrad Black:
Easy Levi, easy, I know your first instinct when you see me is to fight but right now, at least for this moment I just wanna talk
Jonny DeBroux:
Don't trust him son!
Conrad Black:
When it comes to me and you we've been bitter enemies, best friends and bitter enemies again and I think we've both come to realize that will always be the way. One week we'll be at each others throats, the next we'll be side by side, that's just the way our fucked up family works. These fans they can say what they say about us, they can think what they think about us but not a single one of them can deny that you're the best damn UFWA World Heavyweight Champion this place has ever seen
Levi nods
Conrad Black:
And let the record books show that I'm the longest reigning UFWA World Champion this place has ever seen and with everything goes down with this being the final show my record will stand. So I think that makes me the second best Heavyweight Champion, no?
Flynn nods in agreement
Conrad Black:
Now I know that you've been through hell to keep that title tonight so if you're too hurt to go, then don't go but what do you say to the best champion and the longest reigning champion going at it one more time in the final match of the final show with that on the line
Conrad points to the title that is draped over Levi's shoulder
Renee Taylor:
Wow, that'd be a way to go out!
The fans cheer as Levi takes the mic
Levi Flynn:
What the hell, lets do this
The fans cheer louder
Renee Taylor:
We got one final match here!
The referee returns to the ring
- The two trade hard shots from the off, Conrad getting the upper hand
- Conrad hits a rope hanging DDT for a two
- Levi reverses a Black Out attempt in to a back drop driver for a two
- Levi hits No Remorse but Conrad gets a shoulder up
- Conrad reverses a second No Remorse with a Black Out but Levi kicks out at two
- After a back and forth of attempted finishing moves it's Levi that hits the No Remorse for the three to retain the title
(Winner – Levi Flynn)
The referee raises the hand of Flynn as Conrad pulls himself up in the corner, clearly hurting
Renee Taylor:
What a way to end this Ultimate Future! What a match!
Conrad staggers to the middle of the ring and goes face to face with Flynn one more time, much to everyone's shock Levi extends his hand to Conrad
Jonny DeBroux:
I did not expect that
As the two shake hands the lights dim and the big screen lights up, both Conrad and Levi turn their attention to it. We see Erica Rose leaning up a wall in the hallways, unconscious and bleeding
Jonny DeBroux:
What the hell?
The scene changes to a different image, this time we see Bradley Reid handcuffed to a chain linked fence outside of the building
Renee Taylor:
Someone got to Reid?!
The screen then shows different images of unconscious stars such as Mercedes, Oliver Orozco, Arek Cezar, Zara Lockheart and more, some of them bleeding
Jonny DeBroux:
Renee… Look! Look around the crowd!
The cameras pan around the crowd, scattered around are The Dealer, Dalon King, Kieron Spade, Diamond Jim, Shane Ace, Shawn Ace, Annabelle, Caitlyn Queen, Sammie Hart, Perrie Hart and Brooks
Renee Taylor:
The Deck? Did they do all this?!
The Deck members all jump the barricade and start to circle the ring, all except The Dealer who stands back. Levi and Conrad go back to back in the ring
Jonny DeBroux:
Why? What is this about?
Jim makes a rush in the ring but gets caught with The Black Out by Conrad, the distraction was enough for the rest of The Deck to swarm the ring and attack the brother in law duo
Jonny DeBroux:
It seems like they wiped out the damn roster and Levi and Conrad are next!
Both Conrad and Levi attempt to fight back, swinging wild rights and lefts at anything that moves. Conrad is quickly taken down with a clip to the back of the knee by Brooks as Levi is low blowed by Spade
Jonny DeBroux:
I'm not letting this happen!
Johnny DeBroux leaves the announce table and slides in the ring, grabbing the leg of Shane Ace but The Dealer from the outside pulls DeBroux off before dropping him with the ring bell
Renee Taylor:
Oh god.
Shawn Ace handcuffs Conrad to the ropes as The Dealer slides the ring bell to Jim, Jim then cracks Levi with it. He quickly turns and blasts a handcuffed Conrad with it as well
Renee Taylor:
Why?! Why do this?!
Queen and Annabelle handcuff Levi to the ropes as well, we see that Conrad is now busted wide open, blood streaming from his face
Renee Taylor:
I don't know what to say…
Shane and Shawn Ace both remain in the ring standing guard but the rest of The Deck members leave and start to scatter. The Dealer joins Renee on commentary
The Dealer:
Well would ya look at that!
We see Queen and Annabelle on the stage, they start to spray paint huge crosses through the UFWA logos. At ringside Brooks tears off the UFWA ring apron skirt
Renee Taylor:
Why are you all doing this?!
The Dealer:
This is what you get when you mess with us Taylor!
Shane and Shawn take cheap shots at the handcuffed Conrad and Levi in the ring. On the stage Kieron Spade takes a sledgehammer to the LED Board displaying the UFWA logo
Renee Taylor:
For the love of…
Sammie and Perrie both take pocket knifes to the canvas, cutting through the UFWA logo as Jim and Brooks both return to the ring with a UFWA banner
The Dealer:
Excuse me Renee…
The Dealer leaves the announce position, taking a microphone with him. He along with the rest of The Deck return to the ring
Renee Taylor:
The Deck have destroyed our roster, our ring, our set, our banners, this is absolute destruction here
Sammie and Brooks hold one side of the large UFWA banner as Queen and King hold the other side of the banner. The Dealer stands behind it with the mic in hand
Renee Taylor:
Now what?
Perrie hands something to Annabelle; we soon realize that the item is a lighter which Annabelle lights up with a smile
Renee Taylor:
Oh no! No!
Annabelle leans the lighter under the banner, touching the flame to it. The banner starts to slowly burn as all the members of The Deck start to laugh
The Dealer:
In closing The Deck would just like to say one last thing to the UFWA…
The Deck members raise the burning banner up
The Dealer:
Ultimate Future Wrestling Alliance, Rest In Pieces!
Festival Of Violence goes off the air with the cameras focusing on the burning UFWA logo.